Why the Vancouver Canucks SHOULDN'T sell at the 2021 Trade Deadline
Photo credit:© Bob Frid-USA TODAY Sports
As of this writing, at the approximate halfway mark of the 2021 season, the Vancouver Canucks sit with the fifth-worst point-percentage in the entire NHL. They're second-last in the North Division, and closer to Ottawa in the basement than Calgary in the next spot up, not to mention a full .200 percentage-points away from Montreal and the fourth slot. They're rapidly approaching the point at which they could start winning three out of every four games and still not catch up.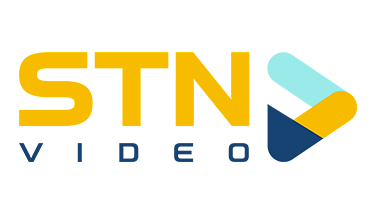 If we weren't trying to pad our word count, we probably could have just said this:
The Vancouver Canucks are not making it into the 2021 Stanley Cup Playoffs.
We know it, they know it, the rest of the league knows it, and it's more than a month out from the April 12 Trade Deadline.
So, obviously, the Canucks should be sellers at the deadline, and flip all their expiring contracts for whatever they can get in return, right?
Wrong.
We're here to make a case for why the Canucks SHOULDN'T sell at the 2021 Trade Deadline.
Here are two arguments you won't see in this article. First, we're not going to tell you that the Canucks shouldn't sell because there's still a mathematical chance they might make the postseason.
Yeah, and there's also a mathematical chance that Mark Messier gets removed from the Hockey Hall of Fame tomorrow morning. Hope all you want, it ain't happening.
Secondly, we're not going to suggest that the Canucks shouldn't sell because Jim Benning and/or Travis Green's jobs are on the line, and selling would be counterproductive to keeping them. We're talking about what's best for the Canucks as a franchise, period, not what's best for the management and coaching staff.
And, amazingly enough, that's still NOT selling at the Trade Deadline. Here's why.
To cut to the painful truth right off the bat, the Canucks simply don't have an exciting array of talent to offer the rest of the league. Tanner Pearson is probably going to draw some interest, as might Brandon Sutter. Alex Edler would certainly be worth something, but he's never waiving that No-Trade Clause. The Canucks will be lucky to find takers for anyone else they're willing to sell, never mind a return of consequence.
The Canucks do not have anyone capable of returning a first-round pick, or a prospect of any serious calibre. If they go selling, they'll have to settle for second-rounders or less — and it might just be less.
The reality of COVID restrictions dampens the trade market leaguewide, but it's especially damaging to Canadian teams looking to deal players. Canadian clubs only have a pool of six other teams to barter with if they want to avoid quarantines. And those same quarantines make it impractical at best to deal players across the border.
That's to say nothing of the flat cap, and the fact that most competitive teams are right up against it with no relief in sight.
Suffice it to say, then, that the market available to the Vancouver Canucks at the 2021 Trade Deadline is as depressed as it has been at any time in recent memory.
What the Canucks can expect to be offered in return for their tradeable assets are borderline players and prospects — of which they already have plenty — and draft picks either too late or too future-set to have much chance of making an impact during any upcoming window of contention.
Then there's the cost of selling to consider.
For better or for worse, Benning has already established his core in Vancouver. Elias Pettersson, Brock Boeser, Quinn Hughes, Bo Horvat, Nils Höglander and Thatcher Demko are all in place. Right now, their development is paramount, and most of them are still young enough to have a significant amount of developing left to do.
The best way for them to develop? Playing competitive NHL hockey. Selling all the Canucks' expiring players — and maybe a Jake Virtanen or two — may not totally prevent that, but it's definitely not going to help.
Hughes, in particular, has struggled with his defensive responsibilities this year. Is surrounding him by an even weaker blue line really a good idea? If anyone, Jordie Benn has done a passable job of insulating Hughes in 2021. Is Benn really going to return an asset that makes losing that insulation worthwhile?
Tanking this season is, ultimately, a nonfactor when it comes to selling. For one, it's not like the players the Canucks would be trading have made a huge difference in the standings thus far. The Canucks are headed for a lottery pick regardless, and it's not like those core players — responsible for almost all of the team's limited success this season — are going to start trying to lose games.
A rummage auction at the deadline doesn't do much for the tank, but it may do wonders for decreasing team morale. This roster already went through a series of painful departures this last offseason, and the impact it made on their mental game has been more than apparent. Waving the white flag on the season and sending a few more popular teammates packing would just plain suck for players who have already been through a lot over the past calendar year.
Two of whom, it should be mentioned, are in the midst of blockbuster contract negotiations. Is taking the risk of pissing off Pettersson and Hughes before they ink their new deals a risk worth the middling returns the Canucks are going to get from selling?
All this is not to say, of course, that the Canucks should adamantly refuse to trade any of their expiring players. But by not going "full fire sale," they might be able to turn a position of weakness into one of relative strength.
Don't put those players on the market. Signal that you'd prefer to keep them all, and then let the interested bidders come anyway. They probably won't come seeking the Benns and the Hamonics and the Virtanens, but they will for the rarer talents, the Pearsons and the Sutters, and then the Canucks can inform them that moving those players will require an especially enticing offer.
If it works, and they can jack up the price for one or two of their best assets, what they get will likely be worth more than the junk they'd get from a trade-at-all-costs approach. And if they don't end up getting any offers equal-to-or-greater-than the neighbourhood of a second-round pick, again, they'd really be better off just keeping their players.
And that's why the Canucks should not sell at the 2021 Trade Deadline — or, at the very least, not act like they want to sell.
That's not the same thing, however, as saying that Benning and Co. were correct when they made similar decisions at deadlines past. Those seasons in which the Canucks were expected to be at the bottom of the standings, and the likes of Pettersson, Hughes, and Höglander hadn't arrived, that's when the Canucks should have sold — when the consequences were minimal and they had ample time to wait for longshot picks and prospects.
But those days are over.
And now, it just isn't worth it.