Why is everyone talking about Tyler Myers again?
Photo credit:© Bob Frid-USA TODAY Sports
The smooth skating. The offensive vision. The booming slapshot.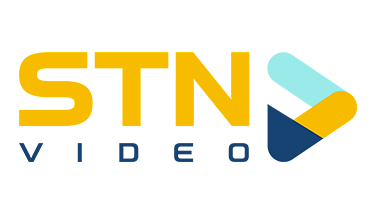 Tyler Myers' best assets were on full display when he clapped the game-winning goal from outside the right circle halfway through the third period on Saturday night.
Never mind that Patrick Russell was frozen in his defensive zone coverage or that Mikko Koskinen was screened and off his angle.
This was a great goal for Myers, and his teammates responded accordingly to the big man's adept offensive activation.
The immediate reaction to the goal from fans and analysts however was partisan in the extreme and led to some heated Myers discourse.
There were 'positive' takes:
There was also analytics takes:
The Canuck Twitter rancour surrounding Myers is unsurprising.
But why is he such a controversial player among Canucks fans?
First off, Myers plays a ton. He ranks second on the Canucks in ice-time at even strength, and on the penalty kill. In all situations this season only Quinn Hughes has been on the ice more than Myers.
While Myers' ice time and physical size make him noticeable for good and for bad, his five year, $30 million contract is another reason he's viewed critically.
How fair is it to judge a player by comparing their team value to their salary?
It seems unreasonable to suggest that a skilled labourer operating in a capitalist economy -– whose physical ability and ableness is directly tied to the wage they can earn –- shouldn't maximize their earnings during the relatively short span of time that their skills are marketable.
Management, who, simplistically, is in charge of matching dollar value and term to a player's value to the team, comes in for plenty of criticism from fans and analysts when this balance is out of wack. However, there is also a well-worn path of complaint that blames the player for their contract.
The Offence
There's the obvious positive traits. We know Myers skates well. We know he can move the puck. Despite his proclivity for giveaways, these two attributes can provide value in transition to his team.
He's got 14 points in 31 games and his four goals on the year lead all Canucks defencemen.
This looks great. His shooting percentage is right around career average so nothing to see there (though it is higher than in his last three seasons).
As you would expect, most of his shots are coming from inside the blue line on the right side.
Interestingly though, all of Myers' goals have come from him activating down in the zone.
The Defence
It's no secret that Myers struggles in his own zone without the puck:
Blue (fewer shots) is better.
Visual by Micah Blake McCurdy, hockeyviz.com
Opponents feast on opportunities from the high slot with Myers on the ice at 5 on 5. He doesn't tend to engage opposing forwards at the net front and his much-memed belly slide is often ineffective.
There are moments when his long reach allows him to poke pucks away from unsuspecting opponents, but his length seems to almost do him a disservice when defending in tight or trying to block passing lanes from a standing position.
In terms of 5 on 5 deployment, Myers has played 99 minutes or more with four D partners this season. By expected goals and high danger chances, Myers actually gets close to breaking even when he's paired with Nate Schmidt or Olli Juolevi. Myers' xGF% drops below 40 percent when he's paired with Jordie Benn but the pair's HDCF% still hovers under 50 percent.
It's when Myers is paired with Quinn Hughes that the defence turns truly dreadful. The pair's expected goals percentage (38%) is not good and the Canucks have surrendered nine goals while only scoring two with that pairing on the ice. In addition, Myers and Hughes are giving up a shade under 17.5 high danger chances per 60, which speaks to how poorly they defend together (of pairs who've played ~100 minutes together, that's the 2nd worst rate in the league).
Don't get me wrong, Hughes has clearly not been good defensively this season in his own right. However, his 5 on 5 numbers with his most frequent partners (Benn and Travis Hamonic) have been nowhere near as atrocious as they are when he's thrown out with Myers.
The Bottom Line
Myers provides some offensive value and has serious defensive limitations. This was the book on him when he was signed by Vancouver and it continues to be the case. He's a lightning rod in this market for a number of reasons, some of which are warranted and some that are not. What's certain is this most recent flash of Myers talk will surely not be the last.