WDYTT: Do you still believe (in the Canucks making the playoffs)?
Photo credit:© Bob Frid-USA TODAY Sports
Hello, and welcome back to WDYTT, the only hockey column on the internet that never yields the extra point to Montreal.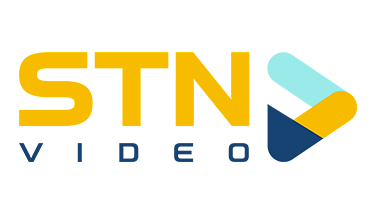 As we approach the end of March and the arrival of the 2021 Trade Deadline, there are a bevy of asset management-related questions we could ask you today.
We could also ask you about injuries to Elias Pettersson, Bo Horvat, Tanner Pearson, and more, or about the acquisitions of Jimmy Vesey and Travis Boyd to help fill the void left by said injuries.
Heck, we could even ask you about which Vancouver Canucks truly qualify as "wives" or "besties."
But given the game action and the discourse of the week preceding this column, it's hard to justify any other topic of discussion than the Canucks' continued playoff hopes.
Can something really be reignited and dwindling at the same time?
As of this writing, the Canucks are heading into a week off and remain on the outside of a postseason position looking in.
Then again, they're also a lot closer than they have been for much of the 2021 season.
So, this week we simply ask you:
Do you believe that the Canucks will make the 2021 Stanley Cup Playoffs?
(And if your opinion has changed on this, how so?)
Who has been the Canucks' best defender in 2021?
Your responses are below!
J-Canuck:
I think Edler and Hughes have been the two best defenders this year. Edler has been steady, while Quinn started slow, has been better, and has put up points. I have to go with Huggy, but Edler is playing like he wants another year contract.
Kanucked:
I think this one is easy: Demko.
Sandpaper:
Edler.
Though, as Kanucked says, really it is Demko.
LTFan:
Edler. The guy the coach relies on when the team is leading by a goal near the end of a game.
16forever:
(Winner of the author's weekly award for eloquence)
The team's best defender this season has clearly been Francesco Aquilini. His impassioned Twitter defence of a beleaguered management team served to quell the braying hounds while the team was mired in an early season slump. Absent this vote of confidence, GMJB's job security would be an almost daily topic of conversation. Whether FA maintains his confidence in the team's leadership remains to be seen, particularly if the playoffs are missed, but his early season statement has been the most impactful position taken by any Canuck to date.
Killer Marmot:
Schmidt has been the best combination of defence and offence on the team.
Bud Poile:
Since we're talking d-men I am going with Edler.
He's lost a step and doesn't do PP time, but is relied upon for the PK and logs the most minutes 5-on-5 and on the PK.
Eddie's gonna be 35 in a month and stabilises the back end.
Where's the love?
Cageyvet:
For all his faults, Edler can log minutes against tough competition in all situations. This team will be noticeably better when we can slide him down the lineup though. He's a warrior, but he is getting slower and more prone than ever to sliding backwards in "protect" mode. It's been nice to see him step up with a few mid-ice hits of late, though: a physical Edler is always the best version of himself.
Fred-65:
(Writer's note: You may have forgotten to answer the question…)
One thing IMO that has not happened is the defence was not upgraded this year. In fact, I'd say we're worse than we were. Schmidt is not a defensive game changer, neither is Hamonic. In fact, I might go as to say the D, overall, is worse this year than last.
Last year the pairing of Tanev and Hughes was pretty dependable (or is that my imagination?). Edler and Myers seemed to compliment each others' abilities. Many were psyched with the arrival of Schmidt from Vegas, but apparently it was more the Vegas system that made Schmidt look good, he hasn't replicated the same play here. He's not bad, but more mediocre at $6 mill per season and he holds out others for the next four years. This season compared to last, seems one step forward and two steps back.
Axeman:
#88.
Jabs:
#57.
Defenceman Factory:
Hughes is far and away the best offensive defenceman, Edler is the best defensive defenceman, and Schmidt is the best all-round defenceman.