'We live day-to-day': Recapping Vancouver Canucks general manager Jim Benning's first media availability since January
Photo credit:Ben Nelms /PNG Merlin Archive
Buckle up, because there is a lot to unpack from Vancouver Canucks general manager Jim Benning's press conference from earlier this morning.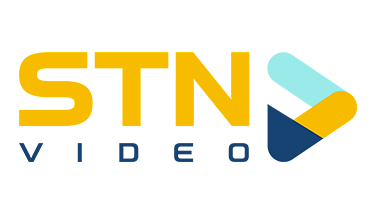 Benning faced the media for the first time since camp, and the first time since he told The Province's Ben Kuzma that he "ran out of time" to sign Tyler Toffoli to a new contract. For the record, Benning said today he felt his comments were "oversimplified" in that story.
We're going to try to recap this in a clear and concise way, giving you the biggest quotes from the Canucks' GM today.
Benning opened his presser by offering some potential answers for the Canucks' slow start. This included a shortened training camp, no preseason games, a compact schedule to start the season, new players getting acclimated to the Canucks' system, and a lack of practice time.
Benning hasn't given up hope on the season, and said that he's going to try to get Tanner Pearson signed.
"We'll see where we're at at the deadline… We still have 27 games left in the season and 16 games left until the trade deadline," said Benning. "The last couple of weeks we've been in all the games. We've got a resilient group. They're going to work and compete every night."
As for the potential to sell Pearson or another asset at the trade deadline, Benning said, "we'll stay prepared, and if something comes our way that we think makes sense, we'll look to do it… The market is going to decide a lot of that. There has to be teams that want to make trades. I expect we're going to get some calls on our players, and we'll just see where it goes… we live day to day."
"Our best young players are 21-23 years old. Teams in this division are physically mature. They've got stronger older players. But I think it's going to be great for our young players to play in this division."
Benning was also asked about the current contract status of head coach Travis Green, saying "Travis is doing a good job with our group. Our coaches are doing good work for us. They're understanding the problems that we have. That's the one thing with playing the same teams over and over, the weaknesses that you have get exposed… I'm not looking to make a coaching change."
As for the vote of confidence that he and Green were given by Canucks owner Francesco Aquilini, Benning said, "I have a real good relationship with Francesco. He's the guy that I deal with on a day-to-day basis. We had a plan this summer. We have a plan going forward. We update him on that plan constantly. It's nice that he's been supportive of us."
Benning added that he hasn't started contract negotiations with Tanner Pearson yet, but that he talked to Pat Brisson and JP Barry of CAA — the representation of Quinn Hughes and Elias Pettersson — yesterday afternoon. That being said, he also added that they won't begin to work on the extensions until after the trade deadline.
On the topic of free agents, Benning also said he "didn't agree" that there was a lack of communication between he and the Canucks' free agents who departed in free agency over the offseason. "I had communication with all of their agents as we were going into free agency, as we were working our way through it. We made offers. They got more term and maybe more money than what they were willing to do, so we moved on," said Benning.
Benning was also asked if he regrets signing Loui Eriksson, to which he said, "Every team has bad contracts. That's just the nature of doing business. You're never going to be perfect."
Benning also added that he thinks that the Canucks will be "real competitive" in two years.