The Stanchies: Welcome to the Kuzmenk-show, Canucks fans
Photo credit:© Bob Frid-USA TODAY Sports
"Never was a cornflake girl
Thought it was a good solution Hanging with the raisin girls She's gone to the other side Giving us the yo heave ho Things are getting kind of gross And I go at sleepy time
This is not really
This, this, this is not really happening You bet your life it is You bet your life it is Honey, you bet your life It's a peel out the watchword Just peel out the watchword – Tori Amos"
– Wyatt Arndt
Welcome to the new era of post game hockey on CanucksArmy! Those who know my work will understand what they're getting into. You know the VIP experience that lies ahead of you, complete with free complimentary snacks offered in the lounge.
Those who don't know my work, well, it's going to be an interesting ride full of chaos giraffes and clips of Luke Schenn hitting people. And, well, that's about it, to be honest.
And what better place to start this new era off than with the biggest game of the NHL season? Some might say preseason means nothing, but when you have a titanic clash between the
forever rivals
Vancouver Canucks and the
Phoenix
Arizona Coyotes, you know the decisions made on the ice tonight will echo in eternity. Drake Berehowsky's legacy must be honored.
Now, since this game is an exhibition event, and because the game was streamed off of a Commodore 64 duct taped to a bunch of Nokia flip phones, the gif quality will be a bit lower than usual. Don't worry, I get paid by the gif, not by the gif quality.
And yes, rest assured, there are Luke Schenn hit gifs, and of course, about three hundred Andrey Kuzmenko gifs. One of which is hopefully him hitting a giant choke slam because let's be honest, a giant punch is a terrible finisher.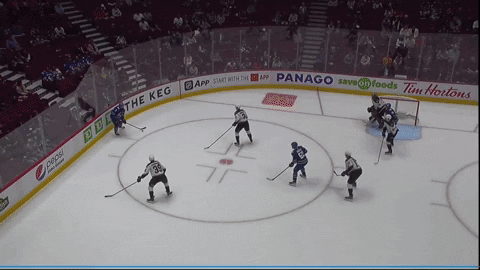 The Canucks got on the board early, as you can see on this gif that was created using a T-Mobile Sidekick, which is a device so outdated that Google suggests "sidekick electronic urine warmer" first.
Those of you with keen eyes will notice all the room Oliver Ekman-Larsson has to shoot, due to the fact the Canucks were on the power play. And if power plays are your kink, rest assured, the Coyotes were INTO THAT. The Canucks ended the night 1 for 10 on the PP which seems like a large number, but then you see that the Coyotes ended the night with only seven shots and now numbers have lost all meaning.
The main takeaway from the Canucks' first goal is Bumpin' Bo is really good in that spot on the power play, and that Jimothy Timothy Miller is already gearing up for another massive Second Assist SZN.
Best don't want no scrubs
Dakota Joshua was brought onto the team to provide affordable grit, something all fourth lines should aspire to. He is also someone who will not hang outside of the passenger side of his best friends ride: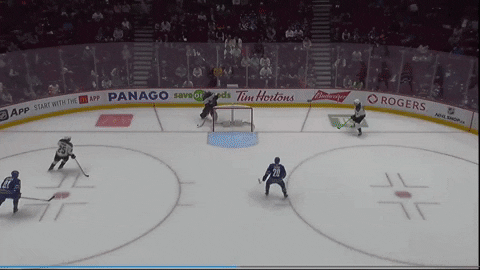 Coyotes goalie Karel Vejmelka passes the puck out to Curtis Lazar for reasons, and he quickly finds Joshua all alone in front, scoring like a young Fedor Fedorov.
Tyler Motte put together one of the more exciting fourth lines in recent Canucks memory last season, but there's a solid chance a line with Lazar, Joshua, and whomever else wants to be part of the mean street posse will grab the imagination of Canucks fans due to their physical nature.
You like hits? How about Joshua making a stamp out of a Coyote and mailing him to Mullet Arena?
As the CanucksArmy stats wizard Mike Liu tells us:
It's hard at the best of times to garner too much out of a pre-season game, much less one against a Coyotes team featured in the intermission Tim Bits minor hockey game. But the increased physical element was something noticeable during a game that featured many rough moments, something Bruce Boudreau appreciated.
"We stood together as a group. And I think in all the games, we've done that, so that tells me that we're a tight team. And that rough stuffs not gonna bother us."
I have struggled to come to terms with Nickelback as the goal song, especially one called "Burn it to the ground", but I understand the Canucks have a rule about goal songs: It must say "Hey" repeatedly in it.
And this song certainly does tell you about the virtues of saying "Hey!", and it does grow on you after a while.
If you're curious why a trade update is happening during a first period recap, it's because the Canucks
announced they'd dealt Jason Dickinson
near the end of the first period. It's a lesson many GMs learn early on, which is to try and announce trades during Canucks vs Coyotes games so it gets lost in the excitement over the NHL's greatest rivalry.
Webster's Dictionary defines Jason Dickinson as a hockey player, which he certainly was. It's hard to remember much of what he did on the ice in Vancouver because that was his thing, nothing ever happened with him. He just sort of existed and we all acknowledged he existed, and went about our day.
Nils Åman certainly made this deal easier to pull off due to his play this preseason, and due to the fact there are very few circumstances in which you want to pay any amount of money for your fourth liners.
The main crux of this deal, of course, is that sweet sweet cap space that Canucks general manager Patrik Allvin has freed up with moving Dickinson's $3.5 million off the roster. File this one very firmly under "cleaning up the contract messes" of Jim Benning, so that Allvin can one day make his own contractual messes, as is NHL tradition.
The main bone of contention will of course be the fact the Canucks had to move a second round draft pick to clear up this cap space, and honestly, there is a very good debate to be had there about the price that was paid Friday night.
Best stuff 'em and cuff 'em
If you like fights, Riley Stillman can certainly throw down!
If you like underlying analytics, then maybe don't google them? Just close the phone and watch an episode of House of the Dragon instead?
Best this isn't even his final form
There was a time when the confidence in Elias Pettersson had dipped in this city last season. There was talk of Elias Pettersson not being a true superstar, the league having figured him out, or maybe he was just three otters stacked on top of each other in a trench coat all along.
But for those paying attention, clearly EP40 was turning into Henrik Sedin, and that transition takes time. Also, being injured. Being injured is probably the main thing.
And while it's preseason — and say it with me now, it means nothing — it's still nice to see how smooth, silky, and confident (new shampoo ad?) Pettersson was on Friday night.
In this clip he heads to the net and tries to draw the goalie over to him so he can pass it back to Linus Karlsson for the tap in, which nearly works: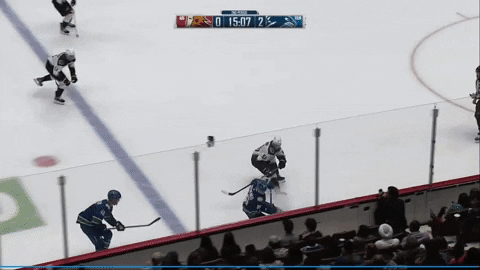 Later in the game, Pettersson grabbed the puck at the boards and spun to pass it, but then realizing nobody was near him, just took off to the net and got a good shot off, aiming for the lower right pad to generate a rebound goal like EA Sports has taught us: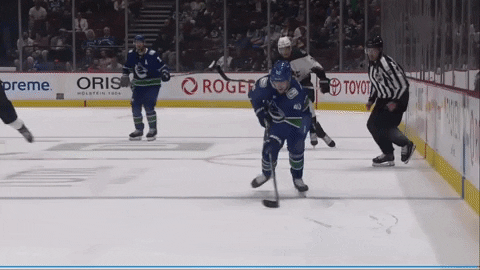 Then finally, Pettersson unleashed his lethal shot after Kuzmenko's initial shot was blocked: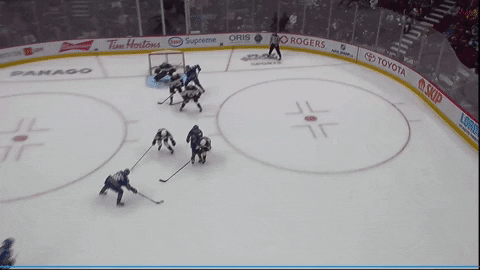 Kuzmenko loves having the puck on his stick, that much is clear to see so far, so when the puck landed between he and Elias (another noted lover of the puck), it was fun to see EP40 swoop in and snag it. Kuzmenko laughed about it after the game:
"After I shoot, Petey sit back, I say Petey not shoot, pass to me, pass to me! Petey shoot — goal, ok, is good goal."
First off, Kuzmenko is an absolute delight in the scrums. He is earnest and talks openly, and runs the room like a pro.
Secondly, the confidence of Kuzmenko is off the charts that he is out there calling Elias off of the puck so he can take the shot.
Think about that.
A rookie — okay, well not a rookie, but a guy new to the NHL — comes in and calls off one of the best players because he thinks he can snipe better. And to be fair, his shot is lethal, so he's not even wrong to want the puck at all times. Consider Boudreau a fan of his shot:
"I mean, there's no doubt about it, the release on his shot is as good as anybody's, and that's a pretty good weapon when you have it."
Obviously everything looks good against a Coyotes team that played in 8 Rinks last night, and Kuzmenko will have to adjust to the North American style, especially in games where time and space are at a premium, but for a first showing, you can't ask for much more.
I now envision a Legolas vs Gimli style showdown throughout the season with both players calling out their shot count on the bench.
Best putting on a Big Show
Patrick Johnston knows I do not use this name lightly, but this is a straight up Alex Mogilny goal from The Kuzmenkshow: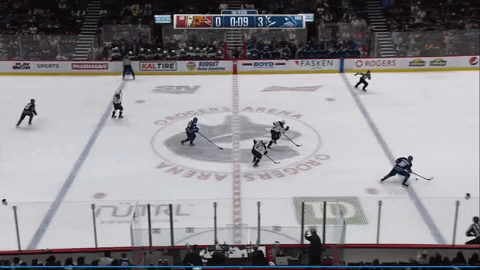 Ten seconds left in the period, Kuzmenko streaks out of the penalty box, and goes five-hole like Alex the Great. This is the best goal of the preseason. I will hear nothing else on the matter.
Was he thinking shot the entire time? End of the period, with the ice in need of a cleanup, The Kuzmenkshow knew what he had to do.
"Not good ice, I think always shoot."
Want another angle? Of course you do: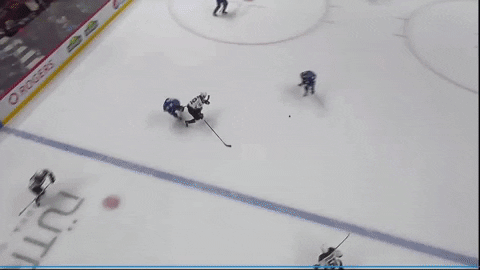 Kuzmenko's ability on the power play has been well talked about, but seeing his shot in action in all situations has been one of the top stories of the preseason.
Best Costco pre-game meal toughness
The Coyotes couldn't get goals or shots, so they resorted to throwing body parts around, one of which landed pretty solidly on Podkolzin: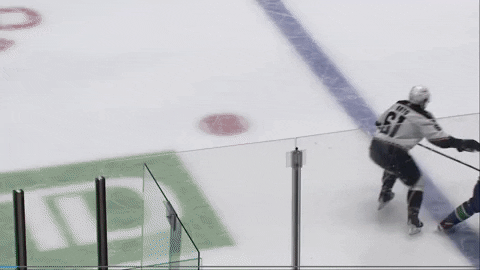 This Canucks team takes numbers, though, and it's no longer up to just Luke Schenn to dole out street ice justice. Curtis Lazar eats hamburgers and revenge hits for breakfast: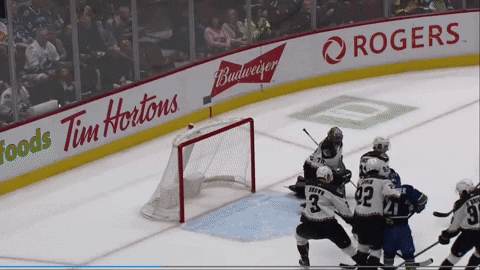 "You hit our guy we hit yours" was firmly in play, and then of course the follow up "You hit our guy really hard so now I'm going to try and punch you" was also in play.
End result, the Canucks got another power play after Lazar Royce Gracie'd Christian Fischer to the ice.
The important thing is the new friends they made along the way? It's about the journey not the destination? It's never too late to be what you might have been?
Reader's choice.
Give Kuzmenko time and space and he can dance all day. He was on display all night long, whether it was controlling the puck down low and evading bodychecks while trying to line up a pass:
Or whether it was his hockey IQ going to work, picking off poorly thought out passes to generate counter attacks: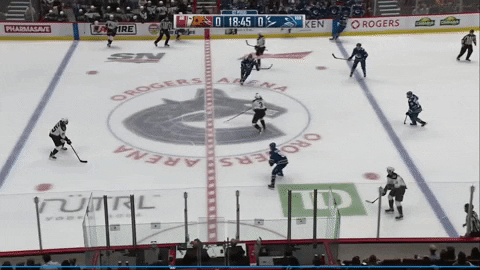 Conor Garland is the King of Spins, nobody disputes this, but Kuzmenko might be the Crown Prince of Spins as he constantly reached into his bag of tricks to evade defenders and create room for himself: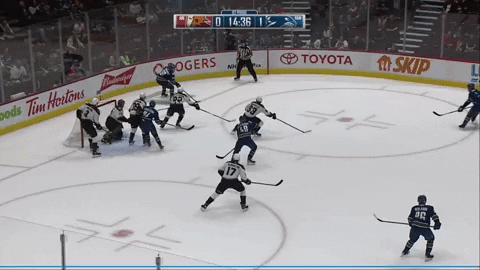 He also broke the ankles of Josh Brown in what I assume was another contest with Elias Pettersson, this time over who can dangle harder: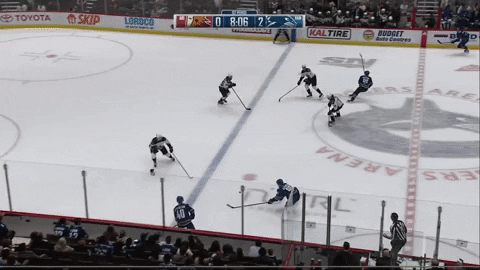 He even tried the ol' Danny Sedin between the legs down low on Kiprusoff move after getting this pass from Garland: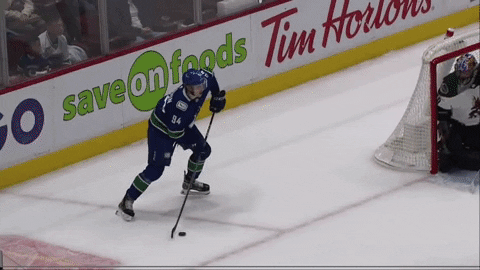 I mean, should you be passing the puck slowly in front of your net like this? No, of course not. But credit to Kuzmenko for realizing that a team that recently lost to the Surrey Eagles might be prone to such mistakes: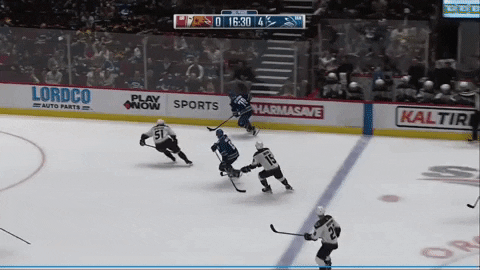 Hey, it's pre-season, I get that. We've seen our fair share of Shirokovs, Fedorovs, Karyias, and hell, let's toss Brandon Reid in there, why not.
The point is, nothing has been proven by Kuzmenko until the games count. But as I always say, it's better to see a good preseason from a player than to see nothing at all, and it honestly feels like there's a good shot that Kuzmenko will put together a solid first season in the NHL.
Best dingle dongle dangle
People don't usually walk the line like this unless they're Quinn Hughes or Brent Sopel, but OEL is showing that he still has some tricks up his sleeve: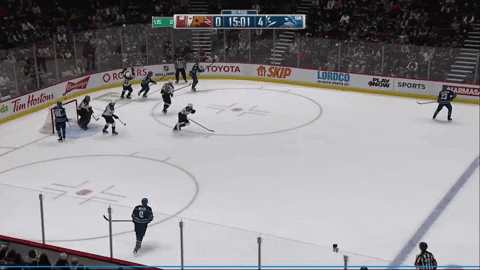 Sure, Garland can spin for days, but when you can make another player spin around? That's true power.
J.T. Miller has used his veteran card and not done a whole lot in preseason action, but don't mistake his complacency as weakness. You think you can take J.T. to the train station??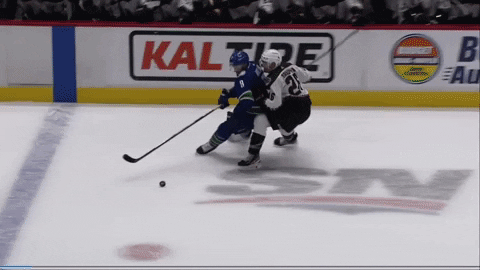 Best making the most of it
I know I've said it multiple times, but playing a game of hockey against a team that lost in the first round against Italy in the Mighty Ducks movie tends to make any player look good.
That being said, Jack Rathbone put his man boots (skates?) on and had a noticeable jump to his game on Friday, and was very noticeable in the offensive zone.
You like the give and the go? So does Jack: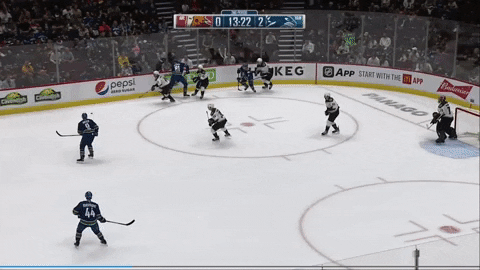 You like rocketing shots on net? So does Jack: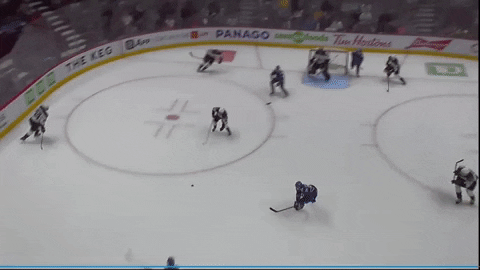 I mean, that's a goal if he knucklepucks that shot, but whatever, it's preseason.
Someone on Twitter mentioned that Tanner Pearson has Dad energy whereas Luke Schenn has Daddy energy, and that is very correct.
It's preseason and Luke Schenn is out here sending Laurent Dauphin to Loui Eriksson's summer cottage: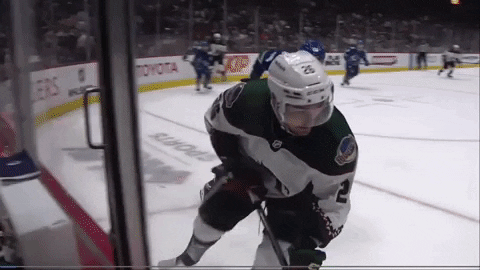 Liam O'Brien just wanted to throw a little hit to show his coach he was trying his best, and Luke Schenn dropped him like he was jawing him in an NBA practice: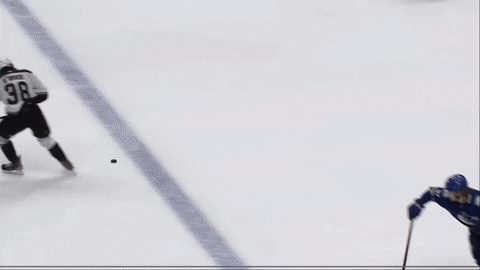 Tanner Pearson would grill you a steak,
Luke Schenn turns you into steak.
Luke Schenn is Daddy.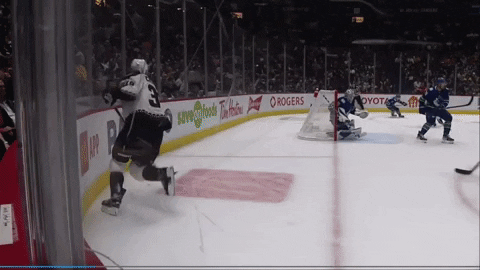 Glorious.
Look. It's great Colbie Smulders is a true blue Canucks fan.
But you're telling me you're not going to commit to the Mason Raymond bit as your favourite player??