5 takeaways from day one of Utica Comets training camp
Photo credit:Michael Fehr/Utica Comets
The new-look Utica Comets hit the ice for their first official day of training camp and CanucksArmy has five takeaways from the team's first media availability. We had access to head coach Trent Cull and forwards Sven Baertschi and Kole Lind.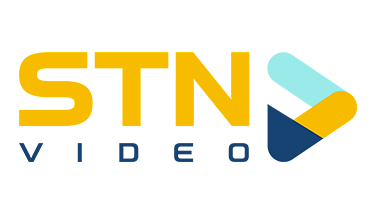 As has been reported, the Canucks are sharing their AHL affiliation this season with the St. Louis Blues. In the past, I have written about the entire Comets roster whether players were contracted to Vancouver or on AHL deals/PTOs with the Comets. This season I will lean a little more towards focusing on Canucks-specific players on the team with some Manitoba Moose content sprinkled in when Canucks netminding prospect Arturs Silovs suits up for them.
Trent Talk
Trent Cull will have his hands full this season with so many new faces to get to know, but he will have some help as the Blues have provided their AHL head coach Drew Bannister as well as assistant Daniel Tkaczuk to help coach the team and provide some familiarity. Gary Agnew is still coach Cull's right-hand man.
It has been suggested to me on Twitter that Trent Cull "had better play Cancuks prospects ahead of Blues prospects."
I think that anyone who understands how much different this season is from others should also understand that an idea like that just will not float. Yes, the Utica Comets are the AHL affiliate of the Vancouver Canucks in any other season, but this year is different. The reality is that the Comets are serving two masters this season and Trent Cull and his hybrid staff will have to work hard to make sure that every player is getting the attention that they are warranted.
When asked how he plans to assign minutes to players from two different organizations, Cull said that he still has to coach hockey players, no matter where they are from. They are going to look for players who match up well and form chemistry. Cull said that he is the coach and it is his job to coach the players and that they have managers from both organizations who will help manage the minutes and time that the players will get.
Like it or lump it, Canucks fans… you could see kids that you want to play, sitting in favour of prospects from the St. Louis system. Blues fans will have the same concerns and will likely be just as vocal. I don't think that it should become a contentious issue for people who view the situation realistically.
Shift Disturbing
The Comets play a schedule of 32 games this season and play Syracuse and Rochester 14 times apiece. That should make for some feisty games and not many players stood out more in feisty contests than Kole TheShaunavonShiftDisturber Lind did last season. I broached this subject with Kole and asked if he felt that his agitating style might take another step this season and serve him well in these heated rivalries. Kole, for his part, is here for it. He is chomping at the bit to get the season underway.
That part of my game is always going to be around and I think it works. I tried to, you know, stay as clean as I can while obviously being chippy at the same time out there last year and it's just finding that soft medium where you're not taking dumb penalties.

At the same time, you are obviously getting in their head and, you know, making them, second guess themselves for what they're doing. And after that, obviously there's stuff like guys might take a run at you and stuff like that, so at the same time, I've got to be careful out there. Between the whistles playing creates a lot more space for my linemates if guys are trying to take runs at me and you know, taking that extra little bit of their focus to just be on me. I think that's something that I want to work towards and obviously, to just create offence at the same time while while being a little bit of an agitator too.
When asked if there was an area of his game where he wanted to take another step forward, Lind quickly responded that he wanted to improve his overall defensive game and that he hopes to take on some responsibility on the penalty kill after getting the briefest of looks there last season.
He also dropped the nugget that he's spent the first couple of days skating as a pivot between Sven Baertschi and Sam Anas. Anas, if you aren't aware, is a high-octane points machine who led the AHL in scoring last season. Seems like Kole has an early jump to have some pretty legitimate points producers riding shotgun if he does indeed stay in the middle. Lind saw time for a handful of games last year between wingers Justin Bailey and Nikolay Goldobin and he handled himself fairly well in his brief look as a pivot.
Square Peg/Round Hole
Sven Baertschi is not a fit for the Vancouver Canucks and he is well aware of it. Sometimes when we get to speak with pro hockey players we get to ask fun questions… sometimes, not so much. Today I asked Sven how he stays positive when he wants to play in the NHL but has landed back in the AHL this season. Sven was candid and honest about his disappointment, but he also made it clear that he intends to come to Utica and play hard and help the young players in any way that he can. I have a lot of time for Sven Baertschi.
Another thing that I spoke to Sven about was something that I had noticed about his play last season. To my eye, it looked like he was not only not shying away from physical contact and the dirty areas of the ice, but that he was indeed seeking out those areas as if to prove that concussions were no longer an issue for him going forward and that he could play the harder game that's been asked of him.
I think it's perfect the way you said it. I think, you know, I wanted to make a statement that I'm healthy, I had to prove it to myself and had to prove it to other people. It just didn't quite work out that way but I think you had it there. I think it's just kind of getting back into the dirty areas out there on the ice and making sure you feel good about doing all these things and that's what I did.

I thought I played really hard last year and that was one of the knocks on me before you know? I "wasn't playing hard enough" but I thought I really did and I competed and was involved in every inch of the ice. That's how I ended up helping the team win here last year.

Focht Muic
So far, it would seem that rookie pivot Carson Focht has shown well in his brief two days at camp. When I asked Trent Cull his feelings about having the unique opportunity this year to work with a CHL aged player in Carson Focht, the Comets bench boss was quick with his reply.
I'm always, I mean specifically I'm excited to work with Carson you know, he's a young kid coming in and he jumped off the ice yesterday… just that that speed and how he's operating at a high pace with that speed, so that was awesome. I mean, we're always excited to work with our guys, no matter whom they are you know we're excited. And I'm going to go back to the first thing I said we're lucky, and we're just so happy to be back to work,that's for sure.
It would seem that Carson Focht is putting his best foot forward and so far, it's been noticed by the coaching staff. Cull hasn't had many natural centermen to work with in Vancouver's pipeline and he is looking forward to seeing what this young man can do. Who knows? Maybe Focht will make it to the show one day and Cull will have another "proud papa" moment.
Proud Papa
I arrived on the Utica Comets scene at roughly the same time as Trent Cull. I've literally seen every game that he has coached this Utica squad and because of that, I have seen six players who have spent significant time developing under his watchful eye make their NHL debuts. A lot has been said in this market about how the Utica Comets don't develop prospects and that the Cancuks need to cut ties.
Thatcher Demko, Zack MacEwen, Ashton Sautner, Guillaume Brisebois, Olli Juolevi, and Jalen Chatfield have all realized their dreams of playing NHL games, thanks in no small part to the guidance of coach Cull and they might beg to differ. Interesting that half of those players who made their NHL debuts after working with Cull and the Utica coaching staff came to the team as undrafted free agents. Players that were not thought to be worth draft picks, yet have still managed to make it to the best league in the world.
So, how does Trent Cull feel when a Utica Comet makes his NHL debut?
I feel like a proud papa. I have three sons of my own and I'm proud of them when they have good accomplishments, whether it's school, sports, etc. and it's the same for these guys down here. We work hard with these guys and we want them to do well. 

I think we've established a pretty good culture down here and a lot of those guys have been a big part of that. We have a "wall of fame" down here of guys who have played here and moved on. That includes the coaches as well and everybody who's been here over the years, including when Travis, (Green) and Baumer, (Nolan Baumgartner) were here. We always want guys to strive to be on that wall and you know, I just hope that those guys can go out there and help Vancouver win. We're proud to be able to develop those players and spend some time with them. 

I refer to it as big brother, you know, Vancouver is our big brother, go out there and help him!
That's a wrap on day one of Utica Comets camp. I'm on Grandpa duty tomorrow, so your next update will be on Thursday unless young Forest happens to be napping during Wednesday's Zoom call.