WDYTT: Who isn't getting enough credit for the Canucks in 2021/22?
Photo credit:© Bob Frid-USA TODAY Sports
Welcome back to WDYTT, the only hockey column on the internet with its own fanbase.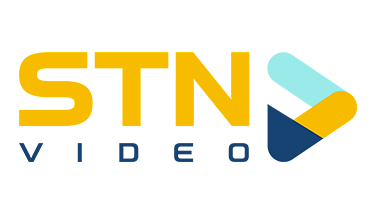 Speaking of fans, we're all big fans of your weekly contributions to this column. You're an extra few dozen sets of eyes on the Canucks, and even the troops at CanucksArmy can't catch quite everything.
Inevitably, we miss stuff, or don't cover stuff enough, or just plain forget about stuff. And that's where you come in.
You're never shy about expressing your opinions, but this time we're looking for you to express your opinions about our opinions.
Specifically, we want to know who (or what) we haven't been giving enough attention to thus far in 2021/22. Who hasn't been getting the due they deserve? What is flying under our radar? Who deserves a shout-out?
Or, in other words, this week we are asking you:
Who isn't getting enough credit for the Canucks in 2021/22?
Record your responses in the comments!
Whose seat is hotter right now, Jim Benning or Travis Green?
Your responses are below!
crofton:
Personally, I think JB has given TG enough decent-to-good-to-pretty-damned-good players to do better than he has done so far. I thing TG feels the heat more at this point.
TheRealRusty:
For good or for bad, ownership firing AGMJBJW now would be tantamount to admitting that GMFA has also been a abject failure. Meanwhile coaches are hired to be fired and a new coach will placate the restless fans. Sadly, this will result in zero on-ice improvement as long as ownership does not butt out and hire competent hockey minds to build the team that fans (especially paying ones) deserve.
J-Canuck:
They both are tied together at this point, but Green should have the brighter spotlight. GMJB got rid of players that didn't help the team in any way and brought in OEL and Garland, who have been two of the better players this year. He got rid of Schmidt's big D contract, who we were told didn't fit the system, and brought in Poolman who has played well, especially considering the smaller cap hit.
The players that were the core the last couple of years have looked lost and the special teams are awful.
That's Green's dept and system. Whatever that is.
fv fan:
Benning and Green can switch chairs, but both butts are getting third degrees.
Ragnarok Ouroboros:
Benning is a polarizing GM; sometimes I like what he does, and other times I wonder what the heck he is thinking. I think this offseason was very good for Benning. On paper, he has gotten rid of a lot of dead wood, and put together a team that should make the playoffs. Garland has definitely exceeded expectations and Benning should get props for acquiring him. It can be argued that Benning should not have traded the last two first round picks, but both Miller and Garland are point-a-game players and lead the team in points, so the trades were fair.
Green may end up shouldering more blame than Benning. I think Green changes the lines way too much, and the players are not able to establish chemistry with each other because of the constant line blender they go through. Green does have the players working hard, but the chemistry is not there yet.
On paper, this team should have no problems scoring given the lineup, and yet scoring is their biggest issue. This may be due to a combination of issues:
Because of the huge roster turnover, it may just take time for players to build chemistry and learn their teammates tendencies.
Players may still be shaking off the effects of Covid. They were the most negatively-impacted team by Covid in all of sports, and it will take a while for their bodies to fully recover.
There is also the issue of the number of injuries the Canucks are recovering from. They are without Motte, Sutter, Hamonic (until recently), and Pettersson was recovering from a major injury. It's going to take a while for these players to get into full game shape and get their timing back.
There is the issue of players holding out on signing new contracts and missing the whole preseason.
Then there is of course Green's line blender which may be hindering players from developing chemistry.
Ultimately, I think the Canucks' poor performance should be put at the feet of the players and not Benning or Green. But that said, I think Green is the most at risk of losing his job, and in hindsight, Benning had a good off season.
JDMay101:
Which seat is hotter? This is an easy one. It's very obviously Green's. Jim Benning's moves over the summer have so far looked to work out. Garland and OEL have been excellent. Dickinson has been… fine. Poolman has been okay. And with EP40's slow start, signing him short-term is, for now, looking like the right decision (I don't expect that to be the case three years from now, but the "hot seat" is unconcerned with future events).
Meanwhile, everything else is going wrong. Special teams look terrible. The team continues to stubbornly play a dump-and-chase, tip-the-puck-in style that they appear completely ill-suited to, and while defensive results are improved slightly, they haven't suddenly become the 1990s Devils. They're still allowing expected goals at a bottom-ten rate. And whatever improvement there is has come at the expense of not being at all threatening at even-strength… except when Conor Garland is on the ice, apparently, which until the third period against the Rangers he really wasn't very much. And the solution to every problem appears to be "ENGAGE LINE BLENDER IMMEDIATELY," with the exception of the one place it might actually do some good — the power play.
Kunlun Red Star:
(Winner of the author's weekly award for eloquence)
Travis Green will be coaching his 300th NHL game on Friday. He has won 129 of them for a .487 record. By comparison, Willie Desjardins coached 315 Canuck games and won 136 for an identical .487 record. Both of these coaches were plucked from the AHL, as opposed to hiring NHL experienced coaches. Jim Benning gained some goodwill by erasing several mistakes and upgrading the roster this offseason. So far, Green and this upgraded team have not performed at the expected level. That feels like Green should be on the hotseat rather than Benning. But, let's not forget that it was Benning that hired both Desjardins and Green. If Green has lost the room with his roster decisions, systems, and unwillingness to adapt, then Benning is on the hotseat to replace him.
Bo Ho:
I think TG is a good coach when it comes down to it, but his constant scrambling of lines and his attitude towards his players is not good for a team trying to get back onto its feet. So, yes, Green must go. Benning had some good moves this offseason, but the offseason before that he dropped some players that they really needed. Now the team is a lot worse. Benning will also get the ax, since he is also not good for the current state of things. Let's hope the new coach can bring this team together and the new GM can make this team better while keeping his pieces. I say that both TG and JB need to be fired now!
Burnabybob:
Definitely Travis Green's. Benning has assembled a talented roster. It's the coach's job to turn them into a team. Mostly they've looked like a disjointed collection of individuals. Hopefully the Rangers game was a sign of better things to come.
harrythehammer27:
Green will go first. Benning improved the team by quite a bit, now it is on Green to get them winning. If not, he will be done in the next month or two, and Benning will last to the end of the season before they decide what to do with him. Green can't seem to get the team going on a consistent basis, plus the constant line-juggling, and it hasn't been impressive the way he has deployed (or not deployed) Podkolzin. He also needs to change up the power play and not give the first unit as much time out there if they are not showing him anything. I would rather see Garland and Höglander out there buzzing around than the stationary one-timer play over and over.
YukonMik:
I would say Green's seat is much hotter. Jimbo has put together a decent roster this offseason. That being said, with ten new regular roster players, it may take a bit of time for all of the new players to be comfortable. Special teams are still not functioning at all, and to me, that is a coaching issue.
KMA:
A coach is hired and it is just a matter of time until they are gone. I know, brilliant, right? Man, a few wins strung together will make a world of difference right now. I don't see a change during the season; however, if the team does not make the playoffs, Travis is as good as gone.
neal:
It's the owner's job to hire competent employees, which he has not done.
So, the hot seat goes to Francesco.
Atlas:
Benning has one more card to play. Green does not.
Three straight Calder players drafted for him. Lights out goaltending virtually every year. Special teams that are anything but. List goes on.
Yeah. Greens seat is hotter than last June's forecast!
A River Named Curt:
As any interior decorator will tell you, Green and pink (slip) are complementary colours.
Defenceman Factory:
You can't do a major roster overhaul, watch it be ineffective, and not try a new coach.
The ownership group seems to prioritize instant gratification over long-term considerations. Few would praise Benning's overall body of work, however, replacing him likely does not provide instant benefit. It would take time for even the most ingenious GM to create serious roster upgrades. The current roster just isn't the current problem. A new coach has the potential to create positive changes quickly.
If Green does end up being replaced, I hope the Canucks spend enough to ensure they make a solid upgrade.
Beer Can Boyd:
The key will be the late November road-trip. 5 games in 7 nights vs Pens, Blue Jackets, Bruins, Canadiens, and Ottawa. That will be 24 games in, and if they have any hope of making the playoffs, they'll need to be at .500 or better coming home. If not, and if they were getting crushed on the trip, then Green will most probably be gone then. Benning did what the owner asked him to do, he's here till the end of the season for sure. His offseason moves ensured that he'll get what very few GMs do, the chance to hire a third coach in their term.