WDYTT: Your favourite memory of the Vancouver Canucks' 2021 season
Photo credit:© Bob Frid-USA TODAY Sports
Welcome back to WDYTT, the only hockey column on the internet that doesn't take an offseason.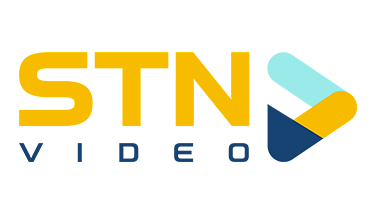 And yes, as you read these words, the Vancouver Canucks terrible awful very bad 2021 season has drawn to a merciful close.
It's over. You can stop peeking out from behind your fingers now. The 2021 season can't disappoint you anymore. (Well, there's always the draft and free agency, but let's try to keep this positive, shall we?)
If there's one thing you can say about the 2021 season, it's that it was a season unlike any other, and certainly a memorable one. Memorable for all the wrong reasons? Sure. But memorable all the same.
But even in an absolute hailstorm of a season, there are silver linings to be found amongst the clouds.
This week, we're seeking those silver linings by asking you:
What will be your favourite memory of the 2021 season?
(And, please, try to refrain from too many 'when it ended' responses.) 
Should the Canucks brings back Travis Green as head coach next year?
Your performance reviews are below! (And there were a lot of them, so apologies if yours did not make the cut.)
A River Named Curt:
No. Poor win-loss record. Poor possession stats. Poor defensive structure. Poor track record on development of young players. Backsliding on special teams this season. Outcoached in the Vegas series — heck, he didn't even use his timeout in Game Seven.
Gallant would be my first choice (never coached a losing season). Julien would be my second (only one losing season in a very long career).
Killer Marmot:
The typical head coach contract is probably around three years at $US 3 million per year, although the amount is a guess because many of these contracts are not officially publicized. The real pay day comes from the fact that the contract is paid out in full should the coach get fired, so the duration is critical.
The Canucks are probably semi-satisfied with Green's performance, but are reluctant to hand him a generous contract. They should offer him $2.5 million for 2 years — a kind of bridge contract. The ball would then be in Green's court whether to accept or not.
Defenceman Factory:
(Winner of the author's weekly award for eloquence)
My opinion is that the Canucks could do better than Green as a head coach. His strengths and weaknesses can be debated. Overall, team performance has been below the caliber of roster he has had to work with. If there are clear development plans for young players, they are indiscernible because they seldom play. His only in-game adjustments are to bring out the line blender even after it has become abundantly clear to everyone the opposing coach has implemented a system or match-up which stifles the Canucks. Not sure I've ever heard anyone say Green made a change the opposition doesn't seem to have an answer for. Newsflash: Hughes can't defend McDavid. Having Pettersson, an elite puckhandler, stand still in the faceoff circle for most of an entire shift is an inappropriate use of talent.
The Canucks have seen enough of Green to decide if they want him to coach next year. It's inconceivable a deal can't be found. It's possible Green has unrealistic expectations for money and/or term, but I doubt it. It seems much more likely ownership has imposed an artificial limit on off-ice spending. This has already led to a skeleton management team and will lead to bargain basement coaching. You get what you pay for.
I won't be very disappointed if Green returns. There are much worse options. I do believe it is time, however, for a fresh set of eyes on the talent on this roster and different approaches on how to deploy it. Green has a way of doing things but seems unwilling or unable to adapt and innovate when needed.
Sandpaper:
No.
Reme:
"I have no strong feeling one way or the other."
~Neutral President (Futurama)
Ragnarok Ouroboros:
I like Travis Green as a coach. You could always argue there is a better coach out there, but the fact is that Green is a very competent coach. The problem Green has had is the team Benning has saddled Travis with.
Benning signed players who are either on LTIR or are benched such as Eriksson, Ferland, Roussel, Beagle, Spooner, Baertschi, and Virtanen.
The Canucks have a lot of overpaid players eating up salary cap space; like Sutter, Eriksson, Ferland, Roussel, Beagle, Spooner, Baertschi, and Virtanen. Most of those players have drastically underperformed, or have not even played at all. In fact, most of these players have played less than half of the games they were contracted for due to injury.
Canucks' best player Pettersson is out for the season.
Virtanen and Juolevi have drastically underperformed for their draft positions. I'm still not convinced Juolevi is an every day NHL player; third pairing at best.
You have Benning bleeding assets year after year. He tends to lose players for nothing instead of trading them for assets when he has a chance.
He gave up Tyler Madden and a second round draft pick for ten games of Tyler Toffoli. Then Benning didn't even offer Toffoli a new contract and he ends up having a career year with Montreal. Instead, he renews Virtanen for two years and we can see how that has worked out.
He gave away Adam Gaudette for Highmore, who I'll be surprised if he is in the NHL in a year.
Benning in general has had a good draft record, but when I think about all the draft picks he traded away, it makes me wonder how much better the team could have been if he kept the draft picks.
The current Canucks team is literally half-filled with AHL players. A Sea of Granlunds, as they say.
So, I think Travis Green has done the best anyone can do with the assets he was given, and that the teams shortcomings are really due to poor asset management by the GM Jim Benning.
I think the outlook for the Canucks will be much better next year:
Canucks should get a good draft pick this year. I'm hoping for Brandt Clarke or Luke Hughes.
Podkolzin should be on the team full time next year, and I can't wait to see Höglander, Horvat, and Podkolzin on the same line.
Pettersson should be back next year.
A lot of high-paid players will be off the books soon.
The NHL should return to a more normal schedule next year. This year's schedule was brutal and the Canucks were totally derailed when the team got Covid.
I think the Canucks team will be composed of a better set of players next year and those players will be in better health.
I think the Canucks are primed to have a better season next year and we will see the results in the standings.
I'm confident in Travis Green as a coach to take this team to the next level in the next year.
Chris the Curmudgeon:
Unfortunately, when a team takes this big of a step backwards, the axe needs to fall somewhere. While Benning and COVID both deserve plenty of blame for this travesty, Travis Green shares some also. Höglander was a revelation this year, Thatcher Demko looks like the starter of the future (NB: I am 100% in favor of bringing back Ian Clark), and Brock Boeser at full health has seen a return to form, but almost everyone else regressed this year and that was never offset by strong development of young players. Quinn Hughes is fast becoming a defensive black hole, EP was probably a step slower than last year, Virtanen has become a full-blown nightmare, Gaudette fell off a cliff, and Juolevi was buried in the press box far too often to ever exhibit any growth. The veterans mostly were who they were (though very few really stood out, and a few of the older ones are in rapid decline). From all of that, it's pretty clear that this isn't the coach of the future.
I am not sure if I love his style, but Gerard Gallant is out there and has a track record of success. Other experienced coaches without head coaching jobs include Dan Bylsma, Claude Julien (barf), and Bruce Boudreau (you know, if we want to finish first in the division and then lose in the first round). I wouldn't be against Trent Cull following the AHL-NHL pipeline if ownership is determined to cheap out.
Darren C:
The funny thing is Travis Green is well thought of as a coach pretty much everywhere but here in the steerage section of CanucksArmy.
I subscribe to the theory that if you hire a coach, you should stick with him until you provide him with a roster that he can realistically win with. At that point if the team is not playing for him, then move on. The situation the team currently finds itself in is not the result of inept coaching. It is a roster construction problem.
The powers that be in the corner offices with a lovely view decided to pay a stack of fourth line forwards like second line forwards hoping, I guess, to turn them into third line forwards? Does anyone in their right mind look at the bottom-six forwards and top-end D-men and think contender? If so, you should start a business selling rose-colored glasses.
The good news is that the top-six forwards look pretty good with the coming addition of Podkolzin and there is some young talent on the blueline, albeit inexperienced. Oh, and this Demko kid just might be a player. Find a third line centre, a top-end D-man, and some NHL speed in the bottom-six, and then, if the coach cannot get you to the playoffs, blame him.
With another high draft pick and a couple shrewd additions the team could turn around fairly quickly. Repeat previous mistakes by signing more twilight-of-their-career veterans that have lost a step to contracts and Canucks 2021/22 could look like '21 Buffalo Sabres.
Hockey Bunker:
Green has proven to be too inflexible to remain as the coach. When a team is tired, coaches need to coax wins out of their group, usually by installing a new plan that takes less energy.
Green just gets out the whip.
Too often he coaches with no regard to the big picture by overplaying certain players which may get them a win one night, but then results in losses the next few nights.
Hey Green, not every game is Game 7.
Scrub848:
We debate this at work pretty much every day right now, and here's my take:
The PP this year has been far too predictable and no changes have been made other than the last couple mean-nothing games. I get this is Newell's area, but Travis is called "head" coach for a reason. It's up to him to make sure his coaches are doing right by the team as well.
Turnovers galore!!! This one has been a hot topic at work, as the debate is between if this is coachable, or is the onus on the players? I personally believe it's a bit of both, but my gut says that if the system's are not solidly in place (ie: where the players are supposed to be on the ice and how to properly support the puck carrier), then more turnovers will happen, and I place that on Green.
Third-worst team in the NHL in shots against per game (and only 0.2 of a shot ahead of worst). Our shots for and against per game are both worse than Ottawa, a team that is far inferior to us on paper. But apparently better coached.
Second-most too many men on the ice penalties in the NHL. This is usually blamed on the coach, right?
I am firmly on the new coach bandwagon, but please Vancouver, no more rookies. Since I have become an adult, I have had three rookie GMs (Nonis, Gillis, and Benning) and now we've just had two rookie coaches in a row. Can we please hire with experience in mind?
North Van Halen:
I said this recently, but I still don't know what to think of Green and that's crazy but…I think his system sucks. For his entire tenure, this team has bled outmanned chances. Yet in the playoff bubble, a seemingly simplified system cut those down to almost nil against better teams. Now this season comes along and the defensive system looks like an elementary school fire drill again. I really question whether it's the players he's been provided or the system at this point, but the bubble seems to suggest it's the system. Also, no defenceman has outperformed their expectations with Green (save Year One Hughes) and most seem to underperform.
That said, his players really try hard for him. It appears there's a real respect there and even when they have reason to not give 100%, the players really seem to want to play for the coach. So, if the team wants to keep him for another stint, I'm okay with that. Id definitely lose Brown and Baumgartner though, and keep Clark. I'd try to keep the contract short because if he can't get a system to work that doesn't invite copious outmanned chances, I'd get rid of him in short order.
neal:
The debate surrounding Green and Benning "has been discussed ad nauseam." They both should be in a Uber vehicle heading out of Vancouver. After seven years of Benning and four years of Green this club at best is mediocre. (Not very good.)
Cageyvet:
No, you move on. I would have done this last season, because the playoffs/bubble were a mirage achieved on the back of amazing goaltending. It floors me that a largely analytics-loving pool of commentators lambaste players for subpar Corsi and the like, but give Green a pass for his systems. Do I want Ken Hitchcock hockey? No, but to ignore what a defensive-minded coach can do to a roster and pin it all on Benning and the personnel is crazy.
I agree with others that the players play hard for Green, but that's not the only job of a coach. It's like being your kids' friend first and parent second. They have lots of friends, but few parents, and they need you to provide that particular role in their life.
The power play is atrocious. The defense sags worse than a swaybacked mare. The goaltending is excellent. All of these fall under the coach, so at the very best, you can make a case to keep Green and Clark, but absolutely part ways with the bench assistants. Personally, I don't like his deployment, his scratches, his ice time, his shift lengths, or his lack of adaptability and overall systems approach. So, along with the fact that he's accountable for all the coaching results, I have zero faith in his ability to get the best out of these players. If all that was required was to inspire them to work hard, then Tony Robbins would be coaching.
For anyone who wants to blame management exclusively, answer me this: take a proven coach and tell me whether they'd accept less than above league-average results on a power play featuring Petterson, Miller, Boeser, Horvat, and Hughes. Is this a personnel issue? These players are coached so poorly they can barely gain the zone, yet the talent is there. Day after day, I watch a team that is lacking guidance from the top, and I believe our young stars have actually had their development stunted. Green has the vision to play them (although his options were pretty poor), but do they get better each year? I think not. It's so bad that people actually talk about trading the same players they raved about a year ago.
Fire Benning if you want, and let a new GM hire a new coach, or keep Benning and hire a new coach, but please…hire a new coach! I wanted Gallant in the offseason and he's still available, but I'm almost ready to have change for the sake of change, it's gotten that bad.
…
Tedchinook:
I don't see that he's done anything to justify bringing him back. Other than the playoff stretch last summer, I don't see any time in his tenure that you could say he's gotten the most out of his players. As many have already mentioned, their defensive system is appalling and whether he's delegated that to an assistant or not the responsibility is ultimately on him.
Kiki68:
Under Travis' four years at the helm the Canucks, as of today their winning percentage over that stretch is 27th overall. This season they'll be lucky to crack the top-25 with a GF/GP rank of 24th, a GA/GP ranked 26th, and shots against/GP ranked 29th. Last year the Canucks basically tied seven other teams for 15th. Before Vancouver, when Travis was in Utica, he got to the finals in his year 2 after missing playoffs in year 1. In year 3, they were out in first round and in year 4 they didn't even make the playoffs. Travis joined the Canucks the following year and the rest is history. Since Travis was only a head coach for less than a year in Portland (interim head coach) prior to joining Utica, perhaps it makes more sense for him to take a step back and get some experience being an assistant coach in the NHL. He's never done that before and as such it would allow the Canucks to bring in a more seasoned NHL coach with a winning record and a strong coaching background in the league. Look what coach Q did in Florida after being one of the seven to squeeze into the prelim round last year.
For my two bits, I think Julien, Gallant, Boudreau, or Brind'Amour would all be excellent fits to come in and take hold of the young talent we have and take them to the next level. I guess the question then really becomes a) do we have ownership that's willing to spend the money to go get a top coach (two rookie NHL coaches in seven years is enough) and b) would any of those coaches have an interest to come here? As a long-time season ticket holder, I'm tired of the rollercoaster seasons where in the end we just seem to be treading water. Let's start to build something with someone who has the experience to get it done.
old Babine:
Moses couldn't win with this line up. We don't have one great D-man. No extremely high-end forwards. We hope Petey is but…right now he's not. Our winning streaks are a goalie standing on his head. Yet I remain a Canuck fan…always.