WATCH: Elias Pettersson shares video of him back shooting after wrist injury
Photo credit:© Perry Nelson-USA TODAY Sports
If the new
Abbotsford Canucks
jerseys didn't already do the trick, Vancouver Canucks fans got to see something objectively beautiful today.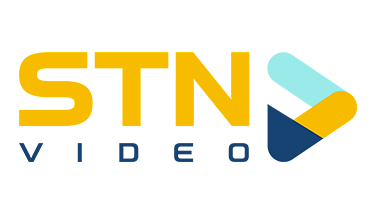 Elias Pettersson shooting pucks.
Pettersson hasn't appeared in a game since March 2nd, when the Canucks lost to the Winnipeg Jets.
Pettersson suffered a freak wrist injury in the game prior to that, and what was originally thought to be a day-to-day injury eventually reared its ugly head as a season-ending ailment.
"It happened on my second shift against Winnipeg on March 1st," Pettersson told reporters back in May. "I have the puck on the blue line, mishandle it, I'm going to reach the puck and then my stick hit Nate Thompson's shin pad. That made my wrist kind of like whip off of his shin pad which kind of like hyperextended my wrist, but it's getting better, almost at 100%."
Here's the play Pettersson is referencing:
"It's the shooting, that's been bothering me, to like flex the stick," Pettersson revealed.
The 22-year-old Swedish sensation has been unable to shoot pucks comfortably since that injury, but was confident he'd be 100% and ready for the start of training camp this fall.
Now, there's further proof of that, as Pettersson posted the following video today:
Truly, watching Pettersson rip pucks again is a sight for sore eyes, but even more encouraging is Pettersson's caption, where he makes a note of saying that he "felt really good."
"It was tough, you know, he's arguably our best player," said defenceman Tyler Myers back in May when asked about the Canucks losing Pettersson. "It was tough as a group, but, you know, the biggest thing is we just want him to get healthy. I've been part of a season where I didn't play much of it, and I know how hard it is mentally. Never mind the injury itself, but how hard it is as a mental grind. Not being able to play and to be in the room with the guys. It was a very tough year, in terms of that for Petey. I know he's always feeling better and starting to get close. So, I think he'll have an opportunity to have a good summer and come back 100% next year."
Fans are undoubtedly keeping their fingers crossed that this wrist injury is a thing of the past and that Pettersson will indeed be good to go for the start of next season.