Vancouver Canucks prospect Viktor Persson sets sights on joining powerhouse Blazers team
Photo credit:Kamloops Blazers
After a tough year where he struggled to find a home to consistently participate in game action, 2020 Vancouver Canucks seventh-round pick Viktor Persson is hoping to get some regularity by joining the Kamloops Blazers for the 2021-22 season.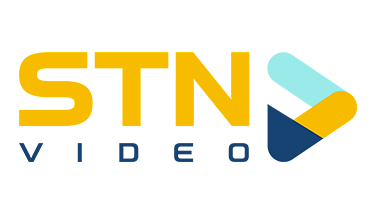 Persson's agent, Todd Diamond, attempted to get Persson into Kamloops for this past WHL season but the pandemic made it near impossible to have the 19-year-old move over to North America and at the time, the WHL season was still in question.
This past week, former CanucksArmy contributor Patrick Johnston of The Province confirmed that Persson still has interest in coming to the WHL and try his hand at the North American game.
Persson suited up for Brynäs IF of the SHL for four games this season but played a total of 80 seconds in those four games. He was able to practice with the SHL team and claims he did learn a lot in that time with Brynäs. It was a tough year for him as the J20 Swedish league was cancelled and he was set to be one of the superstars in that league this season.
He did find some game-action in the Swedish third division, the HockeyEttan, a league where his skill shined bright like a diamond.
"It was really fun to get back to playing games," said Persson about the HockeyEttan. "The league is not that great but it was nice to be back [playing]. It's nice to have something to look forward to every week."
Persson is an offensive right-shot defenceman who has size at 6'2″, 195 pounds. His skating is the first trait that sticks out in his game and he compliments that with a quick release on his accurate wrist shot with a powerful slapshot that excels on the power play.
Some Swedish scouts I talked to have said that Persson should have been given more of an opportunity in the SHL with Brynäs and believe that he will shock a lot of people if he is able to get over to the WHL for the 2021-22 season.
The Kamloops Blazers have a solid core of defencemen returning to their lineup for the 21-22 season and Persson will fit right in with that strong group. The Blazers will be returning six of their eight defencemen which include 16-year-old Kaden Hammell and Mats Lingren Jr., the 16-year-old son of former Vancouver Canuck Mats Lingren.
Persson is ready for the opportunity to come and play in North America and test his skills as he was not given a shot in the SHL and found the other Swedish leagues where he got game action to be too easy.
"Hopefully I will play for Kamloops next season," said Persson. "That's what I want. We will see what's going to happen these upcoming weeks. I'm just really excited to come over and play."
The Canucks have potentially found a gem with the 191st overall pick in the 2020 draft and BC will be on notice of Persson once he begins his WHL career with the Blazers this coming WHL season. After his WHL season, there is interest from Persson to stay in BC and play in the AHL if a professional contract is available for him. If not, Persson says he will happily return to the SHL to work on his game enough to be able to play in the AHL and hopefully show well enough in the minors to get a shot at the NHL level.
He's got a handful of great talents, a good head on his shoulders, and is eager to prove that he belongs in North American professional hockey. This coming year will be a good step in the right direction if he is able to rip up the WHL with a powerhouse Blazers team that is coming off of back-to-back seasons where they were champions of the BC Division in the WHL.