Utica Comets GM Ryan Johnson talks Kole Lind's development as a centre and dual affiliation with St. Louis
Photo credit:© Anne-Marie Sorvin-USA TODAY Sports
As we know, this year's incarnation of the Utica Comets will have a new look as they will be shared between the Vancouver Canucks and St. Louis Blues. This setup could end up with both positive and possibly negative results for the prospects of the Vancouver Canucks, so I reached out to Comets GM Ryan Johnson to pick his brain about how this situation came to be and what the Canucks organization has planned in order to keep their kids trending in the right direction.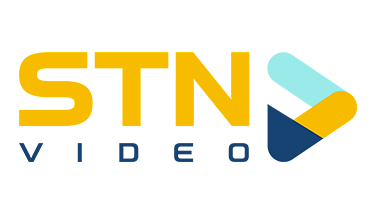 Johnson doesn't have to take time out of his schedule at the start of a busy, compacted season to speak with some blogger from BC, so a big thank you goes out to RJ for doing so for me on Friday.
Dual Affiliation
Dual affiliations are nothing new in the AHL or to the Canucks, for that matter. This has been a thing off and on in the minor leagues for years. While not always an ideal setup, it does allow the prospects from a couple of NHL teams to continue to develop their games and prepare them for life in the NHL.
But why did the Comets go that route this year? Well, it comes down to dollars and cents along with the aforementioned continued development path. Covid 19 nearly derailed the AHL season entirely, so the fact that the Canucks prospects will still be playing and doing so in Utica, for the most part, should be seen as a positive.
"Jim, (Benning) and ownership felt it was important to give our young guys an opportunity to play and develop in an environment that we controlled as opposed to loaning guys out. You know, we've got a great partnership here in Utica with Rob Esche. We had a very short window to pull this off together, but we've been organized and we've been diligent.

There have been a lot of moving parts with the logistics involved, but we've worked our butts off and we've got a great partnership with St. Louis now as well."
To date, Johnson has only signed a pair of players to AHL deals for this season. The team has brought forwards Vincent Arseneau and John Stevens back into the fold as depth, but traditionally, the Comets would have far more players signed to AHL pacts. This was done with a dual affiliation in mind. Johnson saw the writing on the wall and identified teams who might be opting out of the condensed AHL season and went to work to find the right fit for Utica.
The Comets currently have a very manageable group of players on their roster that shouldn't see too many prospects from either system sitting out on most nights… as long as they are earning their position in the lineup. Utica's roster shows three netminders, seven defenders and 16 forwards, including the aforementioned Arseneau and Stevens. That doesn't seem too crazy for a team that has had to sign many, many ECHL level players to PTOs, (professional tryout offers) during my time covering them.
What makes the Canucks/Blues split attractive from Vancouver's standpoint is the fact that the players who they were sending to Utica are all young prospects, aside from Sven Baertschi, while the Blues have sent over some very solid veteran players that should be able to help those young prospects develop.
We are already seeing some of those dividends paying off, albeit in a preseason game where Kole Lind put up a pair of goals and a pair of helpers while playing in the middle between Baertschi and Blues forward Sam Anas. Lind and Anas seem to be building some quick chemistry and that can only be a good thing for the third-year-pro.
Comets rookie pivot Carson Focht will also benefit from playing with higher upside skaters on his wings than what he might have seen otherwise with AHL contracted skaters. The team has high hopes for Focht and the youngster has looked good through camp. He was even able to get into some special teams work in the preseason match against Syracuse as he saw time on both the power play and the penalty kill. I'm not sure that we would be seeing Focht getting PK minutes so soon in a normal season.
Kole Lind in the Middle
I asked Johnson about the team using Kole Lind as a center so far in camp and if he could explain how and why that decision came about. I talked about how Kole was pressed into duty as a pivot for a handful of games last year and how he showed well there to my eye, especially with the number of faceoffs that he won, and asked how much that played into it.
"Versatility never hurts… you ask any coach when you've got a player that comes up who can play the wing and play the middle, it's just a feather in their cap and a way to give them more minutes.

You talked about it, I think unexpectedly, last year he got a look there and we weren't expecting it, or thinking that we would rely on him there, but he took a lot of draws on the power play on the right side and he found a home there, he found some success. Which again, any time you can add another facet to your game like that it gives you more minutes and more tools in your toolbox.

We had it planned for him during parts of last season and I know he was used there in camp in Vancouver a little bit out of necessity. I don't know if we are trying to peg him in that role permanently, but we want to give him an opportunity to have the play run through him and have the puck on his stick as much as possible. Kole was a very good complimentary player last year. This year we are chellenging him to be 'the guy.'

I think Kole having success in the middle helps him understand the defensive side of the game. When you have to play down low and you have to play a 200-foot game it forces you to move your feet more. With Kole, the constant priority for his development is to have the puck on his stick. When he has the puck on his stick, good things happen. We don't want him to rely on others getting the puck to him, we want him to work to get the puck himself because we want the puck on his stick as much as possible. This gives him an opportunity to create while being responsible."
More Kole
In my time watching Kole Lind play the game of hockey, it has been my opinion that he is at his best when he is being an agitator. When Kole is playing on the edge, playing rough, greasy and chippy, he tends to be far more engaged in games and has more success. In short, I like when Kole is being a bit of a prick when he's on the ice. I wanted to know if Ryan Johnson felt the same. After all, how can I talk to the Comets GM about the man that I have dubbed The Shaunavon Shift Disturber without speaking about that side of his game?
"When Kole is at his best, he's got a little bit of swagger, he's playing physical and playing that rat type of game. He's got a little bit of chirp. We had to get him strong enough and comfortable enough in his own shoes to play that style of game here. You could see his confidence grow last year. It's not just his production, it's the way he carries himself.

I'll tell you, just this week at camp… I was sitting there today and I'm like, oh my gosh, what a difference. What an amazing two years it's been to see. Where he is today and where he was two years ago is night and day."
It seems good to me to hear the GM of the Comets speaking so highly of one of the team's higher-end prospects who will be playing in Utica this year. I love the move to the middle for Kole and hope to see him have success there. When I look at the wing position in Vancouver, things look a little more crowded than they do down the middle. Could we see Kole break into the NHL as the Cancuks' fourth-line pivot as soon as next season? I'm not sure, but the fact that it is a possibility will only help Kole's chances at a long NHL career.