Tyler Myers Vs Advanced Stats
Photo credit:© Nick Turchiaro-USA TODAY Sports
When @Tyler Myers
arrived in Vancouver
via the Free Agent Frenzy of 2019, he did so with a handful of caveats from those sharing their opinions on the signing. Expect a defenseman that can eat a lot of minutes and appear largely competent while doing it, so long as one is able to ignore his penchant for the occasional gaffe – and as long as one doesn't look too hard at his on-ice analytics. In that realm of fancy numbers, they warned, Myers came out looking like a "replacement-level defender," or worse.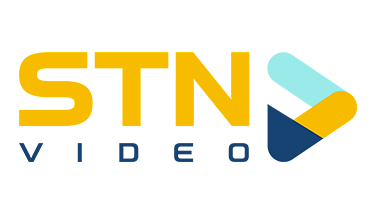 Flash-forward to March 2020. Three-quarters of a season in, Myers is having an excellent first year with the Canucks – good enough to have renowned analytics experts like Thomas Drance describing him as "the guy who has been second-best of the Canucks' defenders [in 2019/20]."
So, what's changed? Not a lot, actually, when it comes to Tyler Myers' advanced stats, which continue to be a contradictory and confusing mess. It seems as though Myers might be one of those players that advocates of the "eye-test" continually point to as evidence of the fallacy of analytics – the sort of player you really need to see to believe.
Most times, players look great according to the eye-test and are then humbled by their actual on-ice metrics. For Myers, however, the opposite might be true.
This is the story of Tyler Myers versus Advanced Stats.
What The Advanced Stats Told Us To Expect From Tyler Myers
Just taking a peek at Tyler Myers' most basic set of advanced numbers isn't enough to get the full picture of why some pundits described him as "below replacement-level." Through his final three seasons with the Winnipeg Jets prior to signing in Vancouver, Myers put up possession metrics that were on the low-end for Winnipeg defenders, but still mostly on the positive side of the scale.
From NaturalStatTrick.com
This is in keeping with Myers' basic stat-line, as he's always been able to put up points fairly consistently throughout his NHL career, and that requires one to be able to "drive" offense to a certain degree.
From NHL.com
And so, if one never dives any deeper than Myers' Corsi or Fenwick ratings, they'll never understand why some paint him as an advanced stats disaster. Even those more subjective metrics, like Expected Goals For and Scoring Chances Percentage, made Myers look like a slight defensive detriment, but still very much a competent NHL defender during his final three seasons in Winnipeg.
From NaturalStatTrick.com
Alas, there's much, much more to dig into, and more predictive models will beg to differ with that assertion.
Micah Blake McCurdy over at HockeyViz.com was one of the most vocal critics of the Myers signing on his @IneffectiveMath Twitter account.
As McCurdy's nigh-iconic visual charts lay out, Myers' overall impact on the ice for the Jets between 2017 and 2019 was negative – in the sense that they seemed to perform better across the board when he was not out there.
From HockeyViz.com
The Jets fired pucks at their opponents' nets at roughly the same rate with Myers as they did without him, but they also allowed opportunities at an increased rate of about 9% when he was on the ice.
That swing was even more pronounced when it came to special teams. The Winnipeg powerplay was 2% less effective with him on it than without, and their penalty kill gave up 15% more shots when Myers was one of the on-ice penalty killers.
Perhaps the single most damning statistic gathered by McCurdy on Myers was his penalty differential. Between 2017 and 2019, the Winnipeg Jets drew 39% fewer penalties with Myers on the ice, and took 26% more.
That certainly doesn't paint a picture of a competent defender. Those visual charts depict a player whose defensive lapses make it more difficult for his teammates to play no matter how much he may drive offense in the other direction – and, to be fair, that's a version of Myers that occasionally shows up on the "eye-test," too.
Of course, there are those who insist that Myers' greatest attributes are too intangible to show up in any sort of advanced metrics – attributes like his height and the prodigious reach it grants him. With that being said, one might expect Myers' long arms to be reflected in any measures of breaking up passes or denying zone entries, and they just don't.
From CJ Turtoro/Viz
CJ Turtoro's renowned A3Z Player Comparison Tool sees Myers as a player who continually struggled to break up opposing chances and deny zone entries, especially when compared to his fellow Winnipeg defenders.
And of course, it's the infamous and controversial Wins Above Replacement model – or WAR – that has the most to say about Tyler Myers' supposed deficiencies. Tracked by EvolvingHockey, it's the sort of visual metric that really speaks for itself, and it's where that line of Myers being a below-replacement-level defender came from.
From @EvolvingHockey
And it's also where much of the consternation came from when Jim Benning and Co. offered Myers a five-year, $30 million contract on July 1, 2019.
What The Fancy Numbers Are Telling Us Now
And yet, despite that mountain of evidence against him, there's one thing that can not be denied – the Vancouver Canucks are winning a lot more games with Tyler Myers in the lineup than they were without him, and the Winnipeg Jets are losing a lot more.
Do his advanced stats in 2019/20 reflect this change in fortunes?
In part, it's a difficult question to answer, because some of the more advanced metrics just aren't available yet. For example, how could one figure out how many wins or goals above replacement Myers represents when he's yet to miss a game as a Canuck, and has thus never been replaced in the lineup?
From what we can see, however, Myers appears to be very much the same player in Vancouver as he was through several seasons in Winnipeg.
Now on a weaker blueline than he was during his final years with the Jets, Myers ranks higher among Canucks when it comes to his possession stats – second place to @Quinn Hughes across the board – but continues to hover on the edge of positivity.
From NaturalStatTrick.com
The exact same can be said for his Expected Goals For rate and measures of the scoring chances he allows. As it was in Winnipeg, Myers comes out looking like a slight liability – but still much better off than the majority of the Vancouver blueline.
From NaturalStatTrick.com
Micah Blake McCurdy's visual charts also support the notion that Myers is performing roughly as well in Vancouver as he did in Winnipeg, and that he's now just standing out more on a less-stacked blueline.
From HockeyViz.com
With Myers on the ice, the Canucks direct far more shots at their opponent's net than without. On the defensive side of the puck, he's a largely neutral presence within the context of his fellow Canucks – but a significant step behind the league-average defender.
Given the similarity in his overall statlines between his time in Winnipeg and his debut season in Vancouver, it's almost certain that some of those same metrics are going to come out after 2019/20 is concluded and declare that Myers' performance was at or below replacement-level – and that because of that, he's not worth his contract moving forward.
But is that really true?
Does Myers Bring Something Analytics Can't Identify?
Again, it's impossible to ignore the fact that Tyler Myers' arrival in Vancouver has coincided with the Canucks rocketing up the Western Conference standings. Obviously, he can't take full credit for that – both Quinn Hughes and JT Miller have undoubtedly been more impactful – but Myers' contribution to the team's newfound success shouldn't be discounted.
He's played the second-most minutes on the team thus far in 2019/20, trailing Hughes and just ahead of Miller, and it's not as if Myers has been receiving sheltered minutes or preferential starts. His teammates seem to be doing just as well or better with him out there than without him, no matter who they happen to be lining up against.
The explanation could be as simple as the fact that Myers was once the third-best right-handed defenseman on the Jets, and now he's the best on the Canucks. His underlying metrics haven't changed much, but his overall importance has. Perhaps he was a replaceable player in Winnipeg because the role he played was so replaceable, and not because Myers was.
Though it's a heavily criticized statistic, Micah Blake McCurdy's measure of WOWY – or "With or Without You" – for the Canucks this season says that both Hughes and Alex Edler have played their best hockey alongside Myers.
From HockeyViz.com
And, really, that's the contradiction of Tyler Myers.
Analytics will tell you that Myers is a below replacement-level, or at the very least below-average, NHL defenseman.
Everything else will tell you that the Vancouver Canucks have significantly benefited from adding him to their blueline.
Could the answer be somewhere in between?
For most in the fanbase, it's a question that won't be causing much loss of sleep. And if Myers continues to help the Canucks toward the 2020 Stanley Cup Playoffs, a majority of fans will be asking something else entirely.
Who cares?