The top 5 saves (and fight) of Ryan Miller's NHL career
Photo credit:© Bruce Fedyck-USA TODAY Sports
A Vezina Trophy, All-Star and Olympic MVP are just some of the accolades that ex-Canuck goaltender Ryan Miller accumulated over his 19 year NHL career. Yesterday, Miller announced that this season will be his last between the pipes.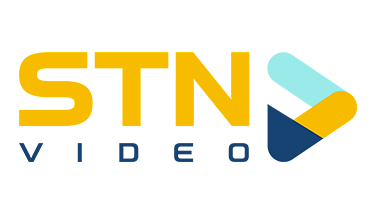 Miller was drafted 138th overall in the 1999 NHL Entry Draft by the Buffalo Sabres and was with the club until being traded to the St. Louis Blues at the trade deadline in 2014. That summer, he became an unrestricted free agent and signed a 3-year, $18 million contract with the Vancouver Canucks. Miller then left for Anaheim in 2017 and will end his career as a Duck.
Without a doubt, his best years were with the Buffalo Sabres as our list of "Top 5 Ryan Miller Saves" will show, but one of his finest moments came in 2016 when Miller stepped in to rescue then-rookie Troy Stecher from being decimated by Matt Martin, creating a line brawl in the process.
I just want to make it clear off the top, this is a Top 5 list in no particular order.
Save #5 – November 10th, 2016 vs. Detroit Red Wings
Thing you love to see? It. Sure, the save made no difference in the outcome of the game — the Red Wings took it 3-1 — but Miller wasn't about to sit on the bench and give these guys a freebie. Miller stormed back to his net to rob what would've been a sure goal from Henrik Zetterberg. For those wondering: no, Miller didn't get a penalty for playing the puck in the trapezoid.
Save #4 – April 7th, 2010 vs. New York Rangers
Ryan Miller makes this save look effortless, and the reason for that is because Miller is a movie buff. He's watched The Mighty Ducks so many times that he knows exactly what to expect when he sees the "Flying V" coming his way. Had Jesse Hall taken Marian Gaborik's spot in this scenario, we most likely would've seen a goal.
Save #3 – November 28th, 2009 vs. Carolina Hurricanes
Not worthy, indeed. Notice how Miller looks and sees the puck clear as day but decides he's feeling a little adventurous and wants to make the highlight reel that night. So he clearly lets the puck get onto Rod Brind'amour's (which in french means "brind lover") stick then shuts the door on the "Bod". I don't know who hesitated on that play more.
Save #2 – January 14th, 2014 vs. Washington Capitals
Similar to save #3, It's been some time since Ryan Miller was on the highlight reel, and wants his time in the spotlight. Miller pretends like he loses sight of the puck and if you look close enough, he's actually blowing the puck towards Mikhail Grabovski's stick to help it get there sooner. I think my favourite part of this video is Grabovski's reaction as he looks up to the heavens wondering what he's done to end up on the wrong side of this list.
Save #1 – January 15th, 2007 vs. Boston Bruins
Give me a break. A two on one which turns into a two on none as Toni Lydman gets spun around out of position? Paul Mara had the entire net minus the stick to shoot at. Miller has absolutely no business making this save. The fact there's even any effort made is mind-boggling. Do you know how much that equipment weighs? I do, I played in net once and I'll never bash a goalie for not making a save again. Anyway, my favourite part of this clip is Glen Murray awkwardly raising his stick in the air to celebrate what he thinks may have been a goal, only to be completely let down when he glides past the crease just to double-triple check the puck never went in. Honourable mention to the call on this save.
Ryan Miller sits 14th all time in wins, and is the winningest American-born goalie in NHL history.