Swedish prospect Jonathan Myrenberg has excellent offensive potential but his defensive effort level is painful to watch
Photo credit:USA Hockey / Twitter
The Vancouver Canucks' 2021 draft class is shallow but with the recent signing of forward Danila Klimovich, it is already showing promise.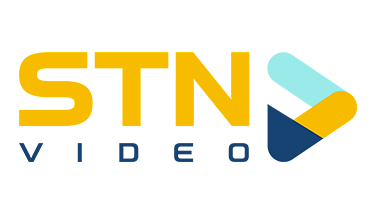 When the Canucks were on the clock with their second fifth-round pick, I had a feeling they were going to go with a J20 Swedish player. That league was forced to be shut down midseason due to COVID-19 concerns and because of the lack of tape, it made sense for the Canucks to target players of value that they had been watching prior to the league's shutdown. On top of that, due to the J20 shutting down, players needed to find new homes in other leagues and that's exactly what Jonathan Myrenberg was forced to do.
Myrenberg ended up practicing with Sollentuna in the HockeyEttan, the third-division men's Swedish league. This league is weak and Myrenberg was put into a position where he could play a lot of minutes even though he only played nine games with Sollentuna.
There are a lot of strengths in Myrenberg's game to go along with being a 6'2″, right-shot defenceman.
For the record, he is definitely a 6'2″ defenceman, and he may even be taller than that. This isn't one of those listed-at-5'10-but-is-actually-5'7″ guys, you will see in the video that he has good size to him but needs to fill out his frame with some adult weight.
I'll explain the four parts of his game where I saw positives. We will look at his skating, shooting, passing and defending. After that, there are some negatives that we will get into — or you can call it areas for improvement if you'd like. He is only 18 years old, after all.
So, let's get into his game and help inform you on what I liked from Myrenberg this past year.
Skating
One of the best parts of Myrenberg's game is his skating with the puck. He is ultra-confident with the puck on his stick and can make quick cuts on the ice to shake defenders.
We will get into a knock on his skating later on but when he is skating up the ice to join the rush or bring offensive support as the next man in, he skates with good pace. He isn't as quick on his turns as some high-level prospects but once he gets up and going, his top speed was pretty impressive in both the J20 and HockeyEttan leagues.
The ability to move in tight spaces is impressive for a bigger defenceman. His confidence and footwork help him at the point when he is trying to find space for a point shot.
I'd love to see some improvements but we will get to that in the weaknesses. Overall, his skating is average but looks above-average when he is in attacking mode.
Shooting
In both the J20 and HockeyEttan, Myrengerg was used on the left half-wall as a power play option. He has a heavy wrist shot that he uses well when a teammate is screening the goalie.
His wrist shot is above average but I didn't see enough of his slap shot to call it advanced. He looks for the one-timer slap shot a lot on the power play but he didn't get a ton of those shots off this season.
There was one power play one-timer slap shot that looked beautiful from last season.
You love to see that water bottle pop.
He consistently works into open space and gets his wrist shot off. That seems to be his most consistent shot.
This next clip isn't so much about the shot but getting to good shooting areas. Myrenberg does an excellent job of finding open ice in the offensive zone. He knows when to activate in the offensive zone and this might be the best part of his game. He does a tremendous job of recognizing potential scoring chances and getting to the open areas of the ice.
In the J20 league, his teammates found him in those areas, but in the HockeyEttan league, his teammates did not recognize his pinches as much and it was too bad, because his offensive awareness may be the best part of his game.
Anyways, here's a clip of him jumping into the play from his own corner of the ice, he finds the right lane to get a scoring chance and is behind the defending forwards but his teammate fumbles the puck.
Next season, I'd hope to see even more improvements to his shot and I like the idea of him being a one-timer option on the left side of a power play. There's room to grow in his shot that already looks fairly accurate for a defenceman.
Passing
The easiest clips to find for Myrenberg come from his passing ability. He does a good job in the offensive zone as he seems to know where all four of his teammates are on the ice at all times.
The more film you watch on him, the more you notice how much of an offensive defenceman he is. Though he's got a big body and does a fine job defending, he is all about creating offensive chances for himself and his teammates.
His breakouts looked great in both leagues as well. He has his mistakes but for the most part, he does an excellent job of finding open ice for the forwards and leads them with good breakout passes.
One of the parts that really helps him with his passing is how he is capable of moving around so well while possessing the puck. He uses good footwork to gain speed on his edges and therefore, creates new passing lanes for him to execute breakouts.
Defence
He's got an active stick and is quick to pounce on anyone around the net when he senses a scoring chance developing. He is constantly scanning for danger in the defensive zone and has good awareness of where the opposition is. It's not just his eyes/head that is moving, his feet match what he's seeing when he's engaged in stationary defence.
He needs to get more physical around his own crease but for now, he is very cerebral with how he defends. He often anticipates passes and is able to use his long reach to disrupt a possession.
When he steps up at the blue line, he is very effective but we are about to get to this more in the weaknesses section, because he simply doesn't force action enough to call it a true strength of his game.
It was nice to see him used as one of the top penalty killers in both leagues and when he's playing stationary defence, he does a solid job of covering his own area while also covering when another penalty killer is taken out of position.
Weaknesses
There are a few habits that are very easy to spot in Myrenberg's game and they all come on the defensive side. The worst habit is how he looks lackadaisical when skating back to defend or going to the crease when an opponent is near the net but the immediate danger isn't presenting itself.
There are two very noticeable skating strides in his game. The "get in on some offence" stride has hard pushes where he wants to get in on the action. Then, there's his "get back on defence" stride that has a strong smell of laziness and needs to be corrected. He has the ability to outskate forwards that have a step on him but he looks like he's gearing down when getting back on defence far too often.
When he moves away from the net, there isn't a lot of effort in his stride to get back into position. This costs him body positioning that is so important around the crease. He is so big and strong that he was able to regain his positioning against J20 players but even in the HockeyEttan, third-tier division players were able to outmuscle him because they got to the crease quicker than he did.
I brought up attacking while defending the blue line earlier. When he steps up at the blue line, he forces the attacker to make a quick decision and due to his reach and size, he takes away options in a split second. Again, there is a sign of loafing as he often sits back and allows the forward to gain the blue line before making an effort to create pressure. This gives attackers an offensive possession and I'd like to see more engagement at the blue line instead of handing out free entries like a nightclub before 10 pm.
This may come from just playing in the J20 and HockeyEttan leagues, but this type of effort level will not go unnoticed in the Allsvenskan or SHL.
In conclusion, there are a lot of offensive traits to like about Myrenberg and when he gives effort, his skating is above-average as well. He needs to clean up his effort level while defending and needs to use his long reach and mostly concealed physicality more often. I like him as a penalty killer because he is forced into action defensively. He just lacks the motor when at five-on-five and I hope that improves when he plays for team Sweden at events or moves on to one of the top two leagues in Sweden (SHL or Allsvenskan).
There's serious raw potential to his game but he has a lot of improvements to make defensively before the offensive hype should even be mentioned. He needs to be much more committed to defending to become a real NHL prospect.