We likely won't see Vasily Podoklzin in the NHL this season but he has been scoring goals and playing more minutes throughout the KHL playoffs
Photo credit:hcSKA/Twitter
Vasily Podkolzin is in his final stage of KHL hockey and with that, is a step closer to playing games for the Vancouver Canucks.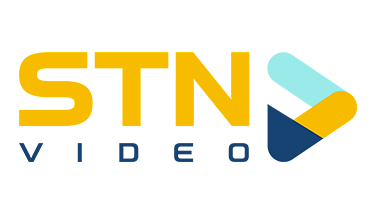 His KHL team is currently leading 2-1 in a best of seven playoff series. Once eliminated from the playoffs, Jim Benning and Canucks management can negotiate to try and get Podkolzin over to Vancouver for this season.
It's a tough ask and we will get into that situation later in the article.
For now, let's explore how the playoffs have gone for Podkolzin so far.
Podkolzin scored the opening goal of the game in game three of their matchup against Dynamo.
Through the playoffs, we have continued to see Podkolzin bounce around the lineup. He typically begins the game in a third or fourth-line role but gradually works his way up to being one of the most used forwards for SKA. After averaging just 12:35 of ice time per game through the 2020-21 season, he is now averaging 14:48 through eight playoff games.
In a scoreless game on Monday, Podkolzin played nine minutes in the third period. In that period, he was on the ice for the game-winning goal. His tenacious forechecking and versatility to play both wings gives his coaching staff options with how they play him.
Though there hasn't been a great relationship between Podkolzin and SKA, when push comes to shove, the team is throwing him out for the most important moments of the season.
He has been scoring more goals since returning to SKA from the World Juniors. Podkolzin has six goals in his last 16 games played and none have come on the power play. They are all even-strength goals.
Though SKA is leading in this current playoff series, Dynamo has had their number all season and will give them a stiff push as the series goes on. Dynamo won each of the four regular-season matches between the two Eastern Conference powerhouses.
If this playoff series were to go seven games, it would end on March 31st. Even with the best-case scenario, Podkolzin wouldn't be able to make his Canucks debut until April 17th against the Toronto Maple Leafs.
The early termination of his KHL contract is going to be a hell of a tough challenge for the Canucks to overcome. Russia and their fans want to see Podkolzin play in the World Championships this June. If SKA decided to follow through on the April 30th date for the contract finalization, there is a better setup for him to train with the Russian World Championship team.
The fact that Podkolzin won't re-sign with SKA to stay in the KHL might be enough of a reason for them to not want to release Podkolzin to the Canucks for contract negotiation. Podkolzin's representatives have shot down the idea of signing a KHL contract after this current one expires.
Podkolzin's agent has said that he will sign with the Canucks after the current KHL contract expires on April 30th.
"There's a lot of information in the press that Vasily was being mistreated in the club because of his departure to the NHL. As his agent, I would like to refute this information. There is absolutely no bias, and I would like to thank Vasily's leadership for being sympathetic to his decision.

At the end of the contract, which will come to an end on April 30, Vasily will sign a contract with Vancouver.

At the same time, he will continue to work with the first team, will train and play.

Vasily will do everything possible to bring maximum benefit to the club and fulfill the tasks that were set for the team at the beginning of the season."
With all the hoops to jump through, seeing Podkolzin in the Canucks' lineup this season is a very difficult task to achieve.
He will continue to battle in the KHL playoffs and a long run with as much production as possible is likely the best outcome. This will mean that Podkolzin will sign his entry-level contract to begin for the 2021-22 season. Three years of a cheap top-nine winger who can contribute on both special teams units will be a massive boost to this Canucks team.
Jim Benning will likely say that the KHL playoffs and World Championships are good for Podkolzin's development and he's not wrong. This will be a weird year for the World Championships but Russia will be one of the powerhouse countries at the tournament. Getting playoff experience and a shot at representing your country are good things for Podkolzin.
Fans would love to see Podkolzin in the Canucks' lineup tomorrow, but must also understand that there are some positives if he waits and comes to this fall's training camp and fights for a top-six role in a similar way that we saw Nils Höglander do this past training camp.
For now, we will continue to wake up early for KHL playoff games and keep you updated if there is any news on Podkolzin and a potential Vancouver arrival date.