The questions that will define each Canuck's individual storyline in 2021/22
Photo credit:© Rick Osentoski-USA TODAY Sports
We've spent plenty of time here at CanucksArmy laying out the various Vancouver storylines heading into the 2021/22 season — including the reality that it'll pretty much need to be a storybook year for the Canucks to achieve the success that their fanbase is hoping for.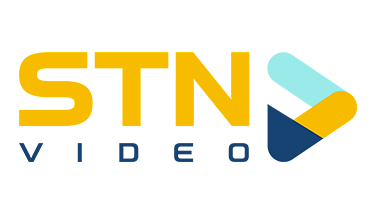 But teams are made up of individuals, and every individual has a storyline of their own that will play out as the season progresses, and each of those arcs can be summed up with a single question, yet to be answered.
These are those questions.
Brock Boeser
Is this the year he finally hits 30 goals?
Boeser has been on pace to score 30 goals in three of his four full-ish NHL campaigns, including last one, but a combination of injury and pandemic have conspired to keep him just short. If he hits that milestone in 2021/22, it means good things all around for his performance and health —and perhaps recognition as an elite league sniper. After a preseason injury, the climb starts now.
Kyle Burroughs
Can he stick around all year?
The mission couldn't be clearer for Burroughs. After unexpectedly cracking his hometown roster with eight prior NHL games under his belt, Burroughs' aim is to stick around for as long as possible. With no help on the horizon for the short-staffed right side of the blueline, he could enjoy an extended stay.
Alex Chiasson
Where does he fit into a healthy lineup?
It was pretty obvious to anyone watching the preseason that Chiasson was the preferred choice to fill into the top-six while Boeser was out. But where does that leave Chiasson once Boeser has returned? Is he relegated to the third line, the fourth line, or even lower? Chiasson shuffles somewhere down near the bottom of a healthy lineup, but maybe that's a better fit for him in the long-term anyway.
Thatcher Demko
How soon until the Vezina votes start rolling in?
The time for doubting Demko has passed. He'll be playing in more games this season that he has since he was starting for Utica, but he'll handle that just fine. The only real question left to be answered is when Demko will start getting league-wide praise for his goaltending prowess. Expect a handful of Vezina votes in 2021/22 as he's leaned on more than ever, especially if he crosses the 50-game plateau.
Jason Dickinson
Can he succeed in a dedicated shutdown role?
Dickinson arrived in Vancouver with a much-ballyhooed advanced statline, but it's one that achieved while platooning with fellow shutdown-type Radek Faksa in Dallas. If Dickinson is asked to be the dedicated shutdown center for the Canucks — in a division featuring Connor McDavid and Company, no less — is that something he can handle?
Justin Dowling
Is he the full-time extra forward?
Few expected Dowling to survive training camp, but he went as far as to secure a spot in the opening night lineup — and even on the power play. The coaching staff obviously enjoys Dowling's versatility, but is it enough to keep him in the mix as an extra forward for the entire season? If the lineup ever gets fully healthy, his chances are slim, but his ability to play center certainly helps.
Oliver Ekman-Larsson
Can he still be a top-pairing defender?
Whether OEL can still be a top-pairing defender is an important question, but it may be a largely irrelevant one. He's paid like a top-pairing defender, and the Canucks don't really have anyone else to use in that role, so it looks like it will be Ekman-Larsson heading out to face the opposition's top line on a nightly basis. How he handles the assignment will go a long way toward defining the team's success in 2021/22.
Conor Garland
How will he react when the going gets tough?
So far, so good for Garland in Vancouver. But all but the best scorers go through rough patches in any given season, and Garland will be no exception. That's all well and good, but it will be interesting to see how Garland reacts to a little negative press after spending his entire career thus far in the desert. It will be, at the very least, a wildly different experience than he's used to.
Jaroslav Halak
Is there enough gas left in the tank?
This one isn't too tough to figure out. Halak just had arguably the worst season of his NHL career at the age of 35. Now at 36, does he have any bounce-back in him? The Canucks need to squeeze about 30 games out of him (though, if they can't, it will save them a boatload on bonuses).
Matthew Highmore
What sets him apart from other bottom-six forwards?
Highmore does a lot of things well, but nothing exceptionally. Unfortunately for him, he finds himself surrounded by other depth forwards of similarly indistinguishable skillsets, and it might cost him his place in the lineup. Highmore survived training camp somewhat unexpectedly, but what do the pending returns of Boeser and Tyler Motte mean for his spot on the roster? Is there anything Highmore can do to set himself apart from the pack?
Nils Höglander
Can he put up consistent top-six production?
Höglander sure looks like a top-six NHL forward. Heck, through most of last season and the start of this one, he's got a solid claim to being Vancouver's best forward, period. All that's missing is the long-term production. If Höglander can maintain his scoring pace this year, he'll have firmly earned himself a spot in the Canucks' core.
Bo Horvat
With fewer defensive duties, is there another gear left to achieve?
Part of the aim in acquiring Dickinson was to take away some of Horvat's defensive responsibilities, under which he's wilted of late. Through it all, Horvat's production has somehow steadily increased, and that's got some wondering if he's got a whole 'nother level of scoring waiting to be unleashed now that the shackles are off. The rest of the Pacific is hoping not.
Quinn Hughes
Can he clean up the goals against?
This one's easy. Last year, Hughes let in more even-strength goals-against than any other player not named Brent Burns. For every goal he was on the ice for, he let more than one-and-a-half back in. Either that starts to change as soon as this season, or the term "one-dimensional" starts being thrown around. Then again, if he does tighten up defensively, there are other terms that could come into play, too. (Like elite).
Brad Hunt
When will opportunity knock?
You all heard that radio interview. Hunt has been ready to rock since the moment he signed with his hometown club. No one arrived in training camp with more fire, and it soon became apparent that Hunt was not going to allow himself to be sent down to Abbotsford. With Hughes, OEL, and Jack Rathbone ahead of him, the only question is when will Hunt finally be allowed to come roaring out of the gates?
Juho Lammikko
Is there room for two defence-oriented centers on the roster?
Lammikko has arrived as advertised; a no-nonsense, defence-first grinding center with limited offensive upside. But if the Canucks already have Dickinson in a shutdown role, do they really have room for two such players on the same roster? With a healthier lineup, Coach Green may be tempted to put JT Miller back at center and send Dickinson down to a checking fourth line. That may leave Lammikko on the outside looking in.
JT Miller
Can he prove valuable enough to fend off trade rumours?
You thought we were going to say something about his playing center or not, but we're not entirely sure we'll get a definitive answer to that one in 2021/22. Instead, the focus should be on Miller's tradeability. Of the Canucks' core and pseudo-core pieces, he's easily the most expendable, and this next offseason will be the last of his current contract. How Miller plays this year after a frustrating 2021 will go a long way toward informing the Canucks' decision.
Tyler Motte
How quickly can he get back up to speed?
As the de facto "energy plug" in the lineup, Motte may naturally have a tougher time getting back up to game speed than the average NHL forward. When he does return, he'll be faced with a much more crowded bottom-six than the one he left, and it will be up to him to force his way back into the picture. The sooner he's flying again, the better his chances.
Tyler Myers
Will he succeed as OEL's partner?
Forget whether or not Myers will ever live up to that contract. If he can succeed in the role he's currently been placed in — co-piloting the top pairing with Ekman-Larsson and facing off against opposing top lines on a regular basis — that will be more than enough for most. Myers already won himself plenty of good graces with the desecration of Duncan Keith, so momentum is in his favour.
Tanner Pearson
Is the offensive regression here to stay?
Contrary to what his three-year contract extension might suggest, Pearson struggled through a major scoring regression in 2021, with his point-per-game rate cut nearly in half from the season before. The scary thing is that Pearson's current offensive output is closer to his career average than it is to that of his first 82 games in Vancouver, which could imply that he's not suffering a regression at all, but a return to the norm.
Nic Petan
Will he get a real shot before getting sent down?
Petan wasn't even supposed to be here by this point, and he's no doubt plenty happy to sit in the pressbox for now. But with Motte returning soon and Boeser returning sooner, there's a real chance that Petan hits waivers before he makes it onto the ice for a regular season game. That would be a disappointing outcome for one of training camp's feel-good stories.
EDIT: Guess not. 🙁
Elias Pettersson
Can he stay healthy all season long and blow past PPG status?
There are those who are already labeling Pettersson as injury prone, despite his two major injuries coming years apart and featuring entirely different regions of his body. Still, it's tough to argue that Pettersson wouldn't be proving something by staying healthy all 2021/22, so take that how you will. If he does stay healthy, look for him to blow past PPG status and never look back.
Vasily Podkolzin
How soon can he win Travis Green's trust?
Everyone's early reviews of the Podkolzin Show are positive, with the possible exception of Green, who benched the rookie after he scored his first NHL goal. It's pretty obvious that Podkolzin is being given a slow-burn entry into the lineup, so now it's just a matter of how quickly he can earn Green's full trust — and significantly more minutes.
Tucker Poolman
Is he Tanev 2.0 for Quinn Hughes?
Poolman has spent almost all his short time with the Canucks paired with Hughes, and it seems clear that the Canucks are hoping that Poolman can be Tanev 2.0. Poolman does have a similar profile and did play that role for Josh Morrissey in Winnipeg last year, albeit with inconsistent success. Then again, Morrissey is no Hughes, so Poolman could still be a Tanev.
Jack Rathbone
Does this guy even have a ceiling?
Every time Rathbone steps up a level of play, he starts succeeding with virtually no adjustment period required. His transition to the NHL looks to be going the same way, and he'll slowly-but-surely earn more responsibility from Coach Green as the year wears on. There should be no limitations on expectations for Rathbone at this point. Just enjoy the ride.
Luke Schenn
Is he still an everyday NHLer?
Schenn being the Canucks' 7th or 8th defender isn't all that surprising, but him ending up there by way of losing his spot to Burroughs was definitely unexpected. A shaky preseason shuffled Schenn down the depth chart pretty quickly, but he's also just months away from playing playoff minutes for a Stanley Cup winner. When injuries hit and he gets another chance, does Schenn still have what it takes to be an everyday NHL blueliner?
Brandon Sutter
What is the NHL future for a long-haul COVID sufferer?
It seemed rude not to include Sutter here, because he is part of the team and would be playing right now if healthy, but there's really only one pertinent question to answer when it comes to him. Sutter's long-haul COVID symptoms only became apparent heading into training camp, and there's far too much uncertainty with the prognosis to make any sort of guesses about his return. Marco Rossi and Jonathan Toews missed the entirety of the 2021 season with the lingering aftereffects of COVID-19.