'It's probably the best it's felt since my rookie year': Why Brock Boeser could be destined for greatness in 2021
Photo credit:© Perry Nelson-USA TODAY Sports
"It was the worst pain I've probably ever had," said Brock Boeser of the back injury that ended his extraordinary 2017-18 rookie campaign.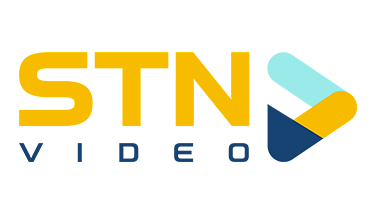 It was a freak injury.
It was an injury that had many worrying whether or not the sharpshooting Boeser would ever be the same.
In an innocent play near the benches, Boeser initiated contact with Cal Clutterbuck, who sent him flying back the other way.
The only problem? The Canucks' bench door was open, and Boeser nailed his back on the side of it at a high velocity.
"I was thinking a lot of things [when I first went down],"
Boeser explained
. "I hit my head too so I was seeing stars at first. At first I couldn't really move my left leg so I was laying there on the ice and just didn't move because I didn't know what I hurt, if it was my pelvis, I didn't even know it was my back at first honestly… For the next four or five days, I couldn't really walk other than to go to the bathroom, so it wasn't too much fun but I'm just lucky it wasn't worse than what it was."
Boeser missed the remainder of that season, and while he has certainly taken strides to become a more complete player with a focus on the defensive side of the game, he hasn't quite looked the same since his rookie season when it comes to goal-scoring ability.
That's not even a slight on Boeser, who admitted after his two-goal performance in the Canucks' Wednesday night season opener that he hasn't felt this good since his rookie season.
"It's not necessarily been there, especially after my back injury," said Boeser Wednesday night when asked if he felt his shot has been as good as it was in his rookie year over the past two seasons. "That gave me a lot of problems after, that was a pretty bad injury. Just kind of knowing my body now, knowing what I need to feel good, I'm feeling confident and I feel like my shot is back where it was in my first year. When I shoot, it fuels my game and gives me confidence."
That all checks out, as it feels as though fans haven't seen Boeser score off the rush like this in quite some time:
If Boeser is finally healthy and confident enough to continue to show signs that he is truly back to where he was in his rookie campaign, he could be poised for an excellent season.
In his rookie year, Boeser netted 29 goals in 62 games.
And that was without having Elias Pettersson and Quinn Hughes feeding him passes.
Boeser mentioned confidence a lot in his postgame press conference, and according to Dr. Harjas Grewal of the University of Manitoba, confidence can mean all the difference for any athlete recovering from an injury, but especially one as serious as Boeser's back injury.
"I honestly think that's the most underrated aspect of probably every single injury in any sport," said Dr. Grewal. "Everybody thinks about, 'you got to wait for the bone to heal', and 'what are the X-rays showing?' Or even with concussions, like 'when are the symptoms going away?' But I think the thing that people forget is, there's a psychological aspect to it for these players. Are they comfortable to come back?"
There's obviously pressure in any sport for an athlete to return to play as soon as they're able to. In hockey, in particular, people who play through injuries are praised — and rightfully so — but this can lead to other players not having the confidence to come back and succeed right away.
In terms of Boeser's injury, in particular, Dr. Grewal isn't surprised in the slightest that his shot was affected the most in the aftermath of it.
"With that injury, the biggest issue people have usually is pain in that area. The nice thing is like it's a part of the back away from the spinal cord, so it shouldn't injure any nerves or muscles or anything like that. But still pain and the issue also is twisting. So for a guy who's, who's gonna make his money shooting the puck, that twisting motion would be something that might re-aggravate that pain."
If Boeser is indeed as comfortable and confident as he says he is, and his shot is truly back to where it was in his rookie year (it sure looked that way on Wednesday night), then he could be in a prime position to dominate in 2021.
Confidence goes a long way, and Boeser is feeling confident as ever.