'This has been a perfect opportunity for me': A one-on-one with Canucks prospect Jett Woo after his first month of pro hockey
Photo credit:Gerry Kahrmann
In my four seasons of covering the Utica Comets, I have seen some players drafted or signed out of the CHL by the Vancouver Canucks who have been able to step into the AHL and be able to keep their heads above water, while others find it more difficult to adjust to the faster pace.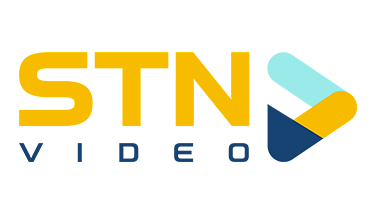 Guillaume Brisebois, Jalen Chatfield, Zack MacEwen, and Mikey DiPietro fell into the former category, while Kole Lind and Jonah Gadjovich fell into the latter. As we have seen, however, Lind and Gadjovich have righted their respective ships and are currently battling for the team-lead in points this season.
Now that the Canucks' second-round pick from the 2018 draft has played his first month of pro hockey, I thought I would reach out to speak with Jett Woo to get his thoughts about the jump from junior to pro.
I asked Woo to take me back to his draft day and if he could remember what he thought about the prospect of jumping from the WHL to the pro level. He ended up recalling a bit of a funny story before circling back to answer the question.
When my name was called… it's funny, I actually had no idea who was drafting at the time. One of my best friends, Jared McIssac got picked one pick before me by Detroit, so at the time, I stood up and cheered for him and was happy for him and his family. I was pretty overwhelmed just to see my buddy go. I had just sat down and had kind of gathered myself and all of a sudden I heard my name called. I had no idea where I was going until I got down to the draft floor and saw someone bringing me a Canucks jersey, which was pretty unreal. I was just super excited to be a Canuck.

Looking back on it now, and over the years, this has been a perfect opportunity for me and a perfect place to play for me, especially here in Utica to get my pro games here. 

I guess at the time, [when I was drafted] I was 18, so I was thinking about just getting into games and getting used to the speed and physicality. I already considered myself a physical player, so I think just being able to go up against bigger, stronger men consistently, night in and night out would be something that I would have to adjust to.

I think that over these last couple of games that I've been able to handle myself pretty well and I've been able to work on the things that I've wanted to. I think with the help of the coaching staff and the team that I've been able to move pucks quickly, play fast, strong, and defend well and those are the main things that I want to continue to work on. 
It can be difficult enough to adjust to a new league, especially as a young defender on a team that is dripping with other young defencemen. Now add to that the fact that Woo has played several games out of position on the left side and has rarely had the same partner for more than a game or two and you could be forgiven if you instinctively thought that Woo might be struggling to adjust like some of his other WHL brethren did. The thing is, Woo has looked better with each game, and he had someone with the foresight many years ago who prepared him for the possibility that he might have to move to the left at times in the future.
Oh yeah, when I was younger, my dad coached me and there were a lot of times in midget, I guess, or even before that when I played the left side just for this reason… just in case, you know, a team or a coach needed me to play that side and play it well. I played the left a few times in junior with the Moose Jaw Warriors.

I came in and I wanted to make it clear, I guess, that I can play both sides and kind of play wherever they need me to play. I've ended up playing the left side and with a few different partners. I personally feel comfortable on both sides, it doesn't really matter to me. I think it's good to have that extra tool in my case there.
Woo had spoken earlier about the physical side of the game and that is something that he has been able to bring to the table early in his pro career. We have seen Woo step in to the aid of Lukas Jasek after he took a questionable hit and he was quick to go after the player who gave Jack Rathbone a rough ride behind the Comets' net in one of their most recent games. I asked Woo about being a rookie who shows no hesitation when it comes to looking after his teammates.
I think that growing up, I've been able to handle myself pretty well. I know that coming into pro that there will be a lot of bigger, stronger guys, but I don't think anything about my game is going to change. If something like that happens, whether it's clean, or dirty, I'm always on my teammate's side no matter what. I wouldn't say that it was a showcase or anything for me, but I think that it's just normal for me when I see something like that, I'm going to get in there and protect my teammate any way that I can. 
That kind of sounds like someone that you want on your team, no?
We have heard some in this market question how the coaching staff in Utica has deployed rookies in the past. Some of those critiques had merit and we have seen the coaching staff grow and adapt their style in recent seasons. Some of those critiques were also off-base as the coaching staff was working with information gleaned in practice that the average fan on this side of the border wasn't privy to.
In any case, we have seen Trent Cull and his staff lean on Woo as a staple on the penalty kill from the first game of the season. Woo is playing in some important situations, and the coaching staff has made a point of rolling him right back out after he has made a costly error. How important is that trust being shown to him by the coaching staff early in the season?
You know, right away I remember back to when I was 16 in my first year in the Western League, (WHL) I wouldn't get my chance, or I wouldn't get as much ice-time and I would get down on myself. I was kind of prepared for that this year, but the coaching staff has been able to give me chances every night and I've been able to improve my game. 

We go over video, we go over what happened in the games/the plays and are able to critique and fix things. I think I've been able to adjust myself and I've been able to do some of the things that the coaches need me to do or want me to do. So, I'm pretty grateful to be getting my chances. We have a pretty good D-group so it's exciting to play wherever I am. I think that definitely being able to have my chances on the penalty kill and being able to block shots and get pucks out is something that I want to be able to do to keep improving.
When you are a coachable player, you get opportunities. Woo knows that and soaks up coaching like a sponge. You can show a player video, but that player still needs to understand what changes need to be made in order to improve and stay in the lineup. Woo gets it. He puts in the work on the ice at practice and it doesn't stop there. He is eager to make the changes needed to take the next step in his development.
Woo seems like a moldable player who has been versatile for his coaching staff. I see that as an asset for any young player. What does Woo think his best asset is?
I think that something that I've been able to bring from junior to pro is my ability to play a strong defensive game and move pucks and that's something that I am going to really continue to work on this year as well. You can never be too good at defending or moving pucks and that is something that this team really takes pride in, and that's something that I think you see a lot of guys in the NHL taking pride in as well. I think that if I'm able to continue to have good box-outs, being able to know my reads in the D-zone and being able to cover that… moving pucks strong on the tape, if I'm able to be exceptional at that, it will really help my game. 
Of course, that question is usually followed up by asking the player which area of his game that he feels needs the most improvement.
I'm always trying to get better everywhere in my game, but I think that the one thing that I focused on this summer was being able to work on my quick feet and my stride. I think that it has shown a lot, especially in the last couple of games to be able to jump up into the rush and know I have chances in the O-zone. But I think definitely being able to read the offensive coverage and having quick feet in the corners was something that I wanted to work on in the summer. 

Growing up, my intentions were always to take care of the D-zone and the offence will take care of itself. I was always more concerned with defending well and making sure that someone wasn't scoring on me, rather than worrying about scoring on them. That's one thing that I was able to work on in junior… playing on both sides of the puck and I think that has helped me a lot here in pro. I've been getting a lot of chances and the team has been getting a lot of chances. I think that personally when I'm playing good, defensively sound hockey, the offence starts to turn up by itself.
The adjustments on the ice are just one thing for players to deal with when making the jump from junior hockey to the pro ranks. Some players have a difficult adjustment to life away from the rink when they are no longer amongst familiar friends, family and teammates. How has it been away from the ice for Woo so far this season?
I'm living on my own right now, I have my own place and I'm really enjoying it. I'm able to learn how to cook and how to look after myself. Obviously, I know how to do my own laundry and all of that stuff from my parents and my billets. Honestly, I like taking care of myself, I like having my own time, and I guess my own schedule. With the shortened season, we are spending a lot of time at the rink, a lot of time in the gym. So, I think it's good sometimes to just get my own time and just kind of relax. 

Things have been really good. I'm close to the rink so I don't have to worry about driving too far for anything, and you know, we've got a lot of guys around, so if I ever need help or anything, I know I can reach out. It's been a really good opportunity so far. 
Woo mentioned the shortened season, so I thought I'd ask how things differ for him on that end of things. We've heard about his adjustments on the ice and at home, but what about adjusting from a "normal" hockey life to what he is experiencing this year?
It's completely different. We played 68 games a season in junior and this year… our schedule last week was weird. We played Friday and Saturday and then didn't play until the next Saturday. This week we play tomorrow, (Wednesday, March 3rd) and then not again until the following Wednesday. 

So we get a lot of practice time, a lot of time to prepare for games. So, it's obviously a little different, but it's also a good thing that we are able to recuperate and get our bodies ready. It's been a good opportunity for us, no matter what.
Making a silk purse out of a sow's ear… making chicken salad out of chicken $@*#… call it what you want, but Jett Woo isn't going to let a COVID shortened season full of potential pitfalls get in the way of his development as a hockey player. You can hear it in his voice when you speak with him, Woo is all in on becoming the best player that he can be. Sounds like one of those "players that you can win with" that we keep hearing about from the coach in Vancouver.
My last question for Woo was to inquire what the best advice has been that he has been given in his life. I left that open to life in general or life in hockey.
I was probably 15 or 16 in the Western League and the older guys basically just said to enjoy it because it was going to fly by… to just enjoy the time. I took that for granted… I promise you that I took that for granted. You're 15 years old, you blink and you're 19 and saying goodbye to the league. 

I think the same thing now. You know, some older guys are retiring, so I think for me, I just want to enjoy it, to soak it in, to enjoy myself at the rink. I know there were a lot of times in junior when I just wanted to leave the rink and go hang out with friends, or play video games or whatever. So just enjoy the time and have fun with your teammates or trainers.

I think those are some of the best moments. I look back at junior and like I said, it flew by really quickly, so I think now, as I take that next step into pro, I go into it with the mindset of, enjoy it and take it all in and do the best that I can. 
Jett Woo was an absolute pleasure to speak with. His answers to my questions were thoughtful but came to him quickly. He certainly seems to have the right attitude and a work ethic to match. I have seen improvement in Woo from game-to-game this year and although he is one of just two players on the team without a point who isn't a netminder, I don't expect that to continue much longer. He is jumping up into plays and looking like a player who will breakthrough offensively while continuing to look after his own end first.