Off the Mark(strom): Canucks still can't solve the Flames in 3-1 loss
Photo credit:© Bob Frid-USA TODAY Sports
Warm-Up
The Canucks had a rather eventful evening ahead of themselves at Rogers Arena, kicking off the first of four consecutive games against the Flames. Their five-game losing streak isn't the prettiest on paper, but a return to home ice could do wonders.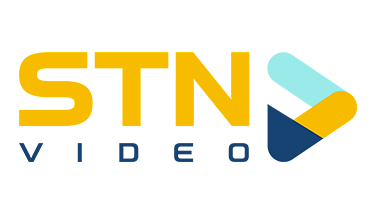 Plus, I really don't want to make another sad fancam, so make me proud and save me the tears, boys.
On milestones, Jay Beagle plays his 600th hockey game tonight. Congratulations to him!
Happy Lunar New Year to those who celebrate! The boys wore red and gold-embellished pre-skate jerseys to celebrate, which is visually similar to a familiar team's home jersey… Anyways…
Lineup
Thatcher Demko started against his former pal Jacob Markstrom across the rink. Earlier, Travis Green stated that Travis Hamonic is still recovering, thus he wasn't an option for the game.
First Period
The first five minutes of play exhibited even pressure from both sides (phew). I was able to breathe a little easier after the first penalty was drawn by Tanner Pearson, putting Rasmus Andersson in the box for tripping.
The Canucks had a few grade-A chances during the PP. Brock Boeser had a close tap-in, and Markstrom managed to glove away a streaking Bo Horvat and Quinn Hughes breakaway. I continually hoped our former netminder would give up something for his Swedish friends in Elias Pettersson or Alex Edler (he's due for his 100th career goal!), but they were rejected on several occasions.
I was emotionally bracing for the awaited tribute video for former Canucks players Chris Tanev, Josh Leivo and Markstrom, returning to Vancouver for the first time since leaving in free agency. I just didn't expect it to be a brief, 3-in-1 compilation rather than individually-devoted. They deserved more than that. It was even more heartbreaking in an empty arena, where thousands would've been standing for more than a couple of minutes. Nothing says appreciation for your heart-and-soul players like a 20-second video, right?
Also, don't feel so bad for Louis Domingue, he's probably baking something delicious as we speak.
The rest of the period was made up of a few more up-close chances by Boeser and Pettersson, but Markstrom remained steady. A slashing call on Justin Bailey led to the Canucks first PK, and the first goal of the game. Yeah, you already know it wasn't ours.
Just as the penalty expired, Flames Captain Mark Giordano's shot was directed into the net. The puck went off of Jordie Benn's skate, who was trying to push a pesky Matthew Tkachuk out of Demko's crease. Incidentally, it was the perfect screen and deflection for an opening goal. 1-0 Flames.
I was heartened to see them lead in shots on net with 14-8, but the Canucks trail in goals ending the first period.
Second Period
Bailey and Adam Gaudette have found themselves with some decent breakaway opportunities in the past few games. Unfortunately, Bailey was rammed into the boards by big-bodied Milan Lucic. He favoured his shoulder as he went to the dressing room, and didn't return to the game with what the team described as an upper-body injury.
Oh, and there was no penalty called on the play. Sounds about right.
As payback for Bailey, Pettersson made a slick deke past Lucic, which was banked to Boeser. His breakaway was initially stopped by Markstrom, but the goalie lost the puck at his toe. Boeser instinctively poked it in the gap between his pad and the post, scoring his 10th goal of the season. 1-1 Tie.
Demko made me repeat my brick wall mantra throughout the game, especially when he stopped a dangerous breakaway from a hungry Sean Monahan. I know that's my favourite west coast goalie.
I said this once and I'll say it again: Gaudette has been flying recently. He's truly due for a goal, especially after this glorious pass from Nate Schmidt.
A slashing penalty drawn by Noah Hanifin on a visibly pissed-off Horvat led to yet another Flames goal. A Johnny Gaudreau shot squarely hit Myers' left hand, sending him to the dressing room (to return soon after!). Of course, right at the end of the PK, a shot from Andrew Mangiapane deflected off a statue-like Schmidt past a sprawling Demko. 1-2 Flames.
After Myers pushed Tanev from behind and wreaked some havoc, the period ends with some added animosity for each other. Although they led in SOG with 24-14, the Canucks needed to bring last-ditch efforts to the final period.
Third Period
Once again, the start of the period is split in threatening opportunities on both ends.
Brandon Sutter tried a smooth outside-inside move on Monahan, but was tripped on the breakaway. The PP was energetic, but Horvat, Pettersson, and Pearson couldn't make it past Markstrom. At least the Flames know someone who could make it past a lot of people… (damn you Johnny).
The Canucks evidently still have a breakaway problem. Monahan, just leaving the penalty box, flipped the puck to a speedy Gaudreau. They caught Edler and Schmidt just changing, as he kept Myers off and went right glove on Demko. 1-3 Flames.
And, following that, the boys lost momentum. They kept getting picked off at their own blue line. At this point, Demko was bailing them out on ought-to-be goals, and pulling Demko in the final 2:40 led to nothing.
Fancy Stats



Top Performers
I, and many others, have been saying this every game despite the losing streak, but Höglander always does something when his skates hit the ice. He consistently plays like his life is on the line. Plus, you can't act like his eye bruise and cut from last game isn't badass.
Demko stood on his head again, and he couldn't be blamed for two of the three goals as they bounced off his own teammates. If we're being honest, he kept the Canucks in the game, and the team owed him a win today.
Best of Twitter
Dan Murphy and Iain MacIntyre deliver a classy shoutout to Team 1040 during the first intermission, a Vancouver sports radio station that was recently laid off. Definitely the high point of the game.
Wrap-Up
Flukey goals off of your own teammates aren't fun. Getting outshot in the final 20 minutes was disturbingly reminiscent of the last disappointing loss to the Leafs. Giveaways = Bad.
Lots of Canucks fans have their reasons for needing a win ASAP. For me, it's to stop seeing the Calgary Flames Twitter manager pick violence every gameday. They know what they're doing and it's rude.
What's Next?
The Canucks face the Flames again on Saturday, the second of their four-game series. They had a two-day break and home ice to snap their five-game losing streak, only to extend it. With Bailey injured, more changes will have to be made to the already alternating lineup. They need to figure out Markstrom and the Flames' swift offensive pieces immediately; I can tell both the players and fanbase cannot endure yet another embarrassing sweep.