Monday Mailbag: Pettersson's "day-to-day injury", a fit from the 2021 draft, and Vasily Podkolzin on the first line
Photo credit:Matthew Henderson
This is the last Monday Mailbag of the season!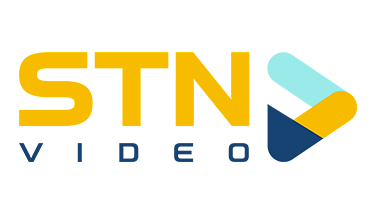 Big-ups to everyone who has engaged with the mailbags this season. It's been a blast writing these for you and interacting with the questions that we receive on a weekly basis from Twitter.
So for the last time this season, let's see what the wonderful people of Canucks Twitter had to ask this week.
Let's go back a couple of months when we heard that this was just going to be a day-to-day injury. Obviously, that was incorrect but I don't think anyone knew that the injury was going to keep Elias Pettersson out this long.
From the people I talk to, there just isn't a lot of information out there about the injury.
If anything, keeping him off the ice to fully heal is a good thing. If we learned anything from Brock Boeser's situation, you don't want a scorer rushing back from any injury that limits his shot.
We all miss watching Elias Pettersson play. All we can hope for now is that the injury will be fully healed by next season.
It's definitely is not a day-to-day injury.
I learned a lot on this most recent episode of the Canucks Conversation podcast. (The podcast that my evil boss managing editor David Quadrelli and I come together for twice a week.)
From the information that I gathered from Craig Button and Cam Robinson, it feels like Brandt Clarke is the guy for the Canucks. Both Craig and Cam were very high on him and as a right-shot defenceman, he is a great fit for the Canucks' needs on the back-end.
Matty Beniers is also up there if the Canucks are looking to add to their centre depth. Beniers will be competing in the World Championships at the end of the month and that will be a chance for him to showcase his scoring ability that some scouts have their doubts about.
The Canucks just need to land as high as possible in this draft and if they lose these final two games, the worst they can drop to is seventh while having a good chance of moving into the top three.
The hockey gods have to be nice to the Canucks in the lottery after the season they have gone through, right?
But we all know that won't happen. Let's just hope they don't fall three spots…
There isn't a true number one guy in this draft but the 4-12 picks all project to be impact players when they get to the NHL.
This year, I'm more interested in who the Canucks go with in the later rounds of the draft. They will be drafting players late in the draft that are likely in the top-50 of their boards. I'll be curious to see how well the scouts do in this draft and what parts of their late-rounders they are excited about.
It will also be a big test for the scouting staff without Judd Brackett, who is likely licking his chops with the Minnesota Wild this season in anticipation of some of the late-rounders who will be available to him.
I have liked Boyd, Highmore and Lind at times. All three have some traits that could help this team in the future. Rathbone has been excellent and Canucks fans should be excited to see what he does next season.
Lind needs to have a shot again. At his age, at this point in the season, I'm not sure why he isn't being played in every game to finish this season. There are some good offensive skills in Lind's game and he has the grit to be effective in the bottom six as soon as next season.
As much as I want to see Vasily Podkolzin play with Bo Horvat and Nils Höglander, I want to see him with the Calder boys even more. A line of Pettersson, Boeser and Podkolzin has so much scoring potential and if Podkolzin is able to live up to the hype that I've been giving him for years, the line is going to be excellent.
Boeser has improved his defensive game and Podkolzin's forechecking and defensive awareness will fit right in with the line being able to gain possession to create offence.
When it comes to creating offence, Podkolzin is going to do that with his playmaking ability and more importantly, his passing skill with a defender all over him. Pettersson and Boeser can bury goals from anywhere on the ice and Podkolzin will be able to find them as they streak towards the net.
It's a bold move to put Podkolzin on the first line but he has earned a shot at some point next season. I don't think he will be there out of training camp like we saw with Höglander and the Horvat line but it wouldn't shock me to see Travis Green — or whoever the Canucks' coach is at that point — get that trio together at some point next season.
I have no idea. We should see him at least once I'd assume.
There's a chance but I sure doubt it will happen.
This guy has gone through a lot with his concussion symptoms and I don't think he will be back in the NHL.
I'm not reporting anything, that's just my feelings on the situation. If he was trying to come back, I think we would have heard something about it by now.
Thanks for coming by for another Monday Mailbag here at CanucksArmy!
We will see you next week for the first offseason mailbag.