Monday Mailbag: Höglandovertime, Vesey's hot start, and the Canucks' lineup once Elias Pettersson comes back
Photo credit:Matthew Henderson
Happy Monday everyone! The Vancouver Canucks play two games this week before having six consecutive days without a game. The team deserves an extended break between games and will then continue in their race to catch up to fourth place in the division.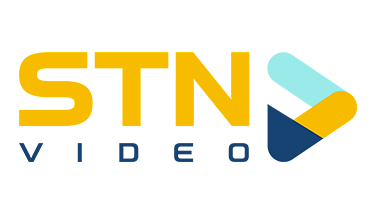 I'm covering for David Quadrelli in this week's Monday Mailbag. As always, let's see what the wonderful people of Twitter asked this week!
If the Canucks changed their logo, I would love to see some combination of grey and their current blue be used. Grey is one of the tougher colours to use as a jersey but if you pull it off correctly, it would be electric.
There's a place for the black skate jerseys but it's not as the new full-time jersey. It should be worn in at least 1/8th of the games.
Vancouver is jampacked with some amazing artists and I'd love to see one of them come up with a new logo for this team.
I've really liked Jimmy Vesey through his first two games with the Canucks. He played over 18 minutes in each of those two outings and fit well on a line with J.T. Miller and Jake Virtanen.
The most impressive thing for me wasn't Vesey's ability to play well in the top-six, rather, it was that he was able to do it on a line with Virtanen. In both games against the Canadiens, that line played two-thirds of their minutes against the Joel Edmundson and Shea Weber pairing. The trio dominated the Weber pairing in the first game and held their own in the second matchup.
Adding Vesey's potential to this team's current roster was a slam dunk roster move for the Canucks. This is a player who has bounced around a few teams, showed potential early in his career and cost the Canucks nothing but a tiny cap hit.
The thing that I liked about Vesey in the very small sample size is his defensive awareness and ability to disrupt the opposition as they are transitioning into the Canucks' zone. He's got a long reach and does a good job of getting his stick on pucks when he is back-checking.
Thinking about signing Vesey beyond this season is a bit premature, but he would be a nice addition to the middle six depth if he were to come in at similar money next season. It's still very early, but Vesey has impressed with his ability to jump right in on the first power play unit and in his third NHL season, Vesey adjusted his game to add penalty killing to his toolbelt.
His age and potential cap hit could help a Canucks bottom-six and he is only 27-years-old.
Let's see how he performs this season, he is being given a great chance to play up in an NHL lineup.
David Quadrelli is easy to chirp but he's pretty quick with a comeback.
He played baseball and was a youngster in Call of Duty: Modern Warfare 2 lobbies.
Quads gets it.
The earliest that Elias Pettersson can return to the lineup is March 31st. This is right after their six-day break to finish the month. The Canucks will follow that up with games on back-to-back nights at the beginning of April that includes travel.
Pettersson should slide back with J.T. Miller and potentially one of Vesey or Brock Boeser.
If I was the coach and Pettersson was back, this is what I would go with:
| | | | |
| --- | --- | --- | --- |
| | LW | C | RW |
| Line 1 |  Höglander | Pettersson | Boeser |
| Line 2 | Motte | Horvat | Gaudette |
| Line 3 | Vesey | Miller | Virtanen |
| Line 4 | Hawryluk | Sutter | MacEwen |
You have three lines that can get scoring chances and have some speed on each line to bring energy.
Vesey-Miller and Hawryluk-Sutter would be the penalty kill pairs.
Jay Beagle may be back by the 31st and the Canucks will likely look something like this.
| | | | |
| --- | --- | --- | --- |
| | LW | C | RW |
| Line 1 | Miller | Pettersson | Boeser |
| Line 2 | Vesey | Horvat | Höglander |
| Line 3 | Motte | Sutter | Gaudette |
| Line 4 | Roussel | Beagle | Virtanen |
This lineup doesn't quite have the same pop as the first one but it is likely better at protecting a two-goal lead.
Protecting a lead seems to be the move for the Canucks because their stellar goaltender is giving them a chance to win games with this play-style. Extending on your leads in games has been tough for the Canucks this season. This should be one of their team's focuses through the break.
After six days of no games and a handful of practices, the team will be well-rested and prepared to make their final push of the 2021 season. A healthy Pettersson gives them a much-needed boost to their top six and will be relied upon to continue firing pucks on net during power plays.
When I think of a good fourth-line player for this Canucks team, I think of Zack MacEwen. He brings speed and physicality to the fourth line and will stick up for his teammates if the situation presents itself.
It's time for him to be the regular right winger on the fourth line.
He should absolutely be out on the ice for three-on-three overtime.
This is an easy move. Nils Höglander is one of the better forecheckers on this Canucks team and he has great spatial awareness to go with his one-on-one deking ability. His most valuable asset would be his playmaking ability, so Hoglander should be on the ice with Horvat in overtime or the Canucks could go with three forwards and spring Höglander in the mix for offensive chaos.
This is Höglander playing three-on-three two years ago as an 18-year-old in the SHL.
This is an easy decision.
Höglander should be playing in overtime.
Thanks for another week of great questions for the Monday Mailbag. Quadrelli will be back next week to answer all of your wonderful questions, or maybe he won't be. Nobody knows, not even him.
See you next Monday!