Jordie Benn has been the unlikely solution to a large Canucks' problem
Photo credit:© Bob Frid-USA TODAY Sports
Jordie Benn was the Vancouver Canucks' sixth defenceman last season, and a dependable option who could call the night a success if his play wasn't noticed. Heading into this season his role looked to be much the same until an early-season trip to the COVID list put that in danger. Multiple young defencemen got their chance in his place, yet none of them could solidify themselves in his spot.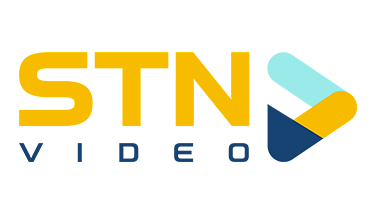 Since his return, Benn has found himself thriving in an unlikely role: next to superstar Quinn Hughes. The Canucks have been desperately searching for someone to fill that role and replace even a fraction of the departed Chris Tanev's production. The original plan was for that person to be Travis Hamonic, yet for the Canucks it seems as if things rarely go according to plan, and that experiment — while short-lived — didn't work out as expected. Instead, it's been Benn who at 33-years-old and on his third team is playing some of the best hockey of his career and helping the Canucks fix one of their most dire problems.
Benn's improved play
It's not often players over thirty make noticeable improvements in their play but that's exactly what has happened for Jordie Benn. Maybe playing with Quinn Hughes has rubbed off on Benn a bit because, in addition to his normal solid defensive play, Benn has been moving forward better this season and even has a few points to show for it.
At 5-on-5 thus far, Benn has recorded four points in just sixteen games, not bad for a player who had a career-high twenty points in 2018-19, a total that was inflated by another career-high eleven secondary assists. Taking a look at the plays he picked those points up on makes it even more impressive, as all the assists have been primary assists and he showed a scorer's touch burying this feed from Bo Horvat on a 2-on-1.
Of all Canucks' defencemen who have played at least 100 5-on-5 minutes so far this season, Benn boasts the highest assists/60 mins and the second-highest points/60 mins, just 0.02 behind leader Quinn Hughes. Now it's still early in the season and some of that can be credited to playing alongside Hughes and stronger forwards, but this still marks a remarkable step forward for Benn.
"Every time I get the puck I'm looking for Hughesy. If he's not open then obviously one of those three [the Lotto Line] is definitely going to be open so it makes the game a lot easier for myself," said Benn in a response to our own Chris Faber during a pre-game presser.
The fact is, even if you want to chalk up much of his success this season to mostly playing with Hughes, the fact that he has managed to excel in that role is noteworthy and a welcome surprise for the organization.
Benn's other impact: Stabilizing Quinn Hughes
While the improvement in his play has been a welcome surprise for the Canucks, perhaps Benn's largest impact this season has nothing to do with himself. Instead, his ability to add some stability next to Quinn Hughes — who has been more of a loose cannon this season than last — has helped the Canucks limit the defensive bleeding that accompanied Hughes' spectacular offensive play early in the season.
"Me and Hughesy have talked and he can step up whenever he wants, I'll always be back behind him just in case that puck does pop behind him. I'll always protect him but skilled players are going to make really good moves," commented Benn.
Benn and Hughes have now played just over 150 minutes together at 5-on-5 and the pairing has been one of the Canucks best, and the best one involving Hughes by far. The Canucks have scored 4.45 goals/60 while the pairing is on the ice, good for the best of any pairing with over fifty minutes together, and have allowed 3.71 goals/60 minutes. While the defence stills leaves room to improve, it's better than other combinations Hughes has been a part of and is acceptable considering their offensive impact.
GF% and xGF% for Hughes and different partners.
When compared to other partners that Hughes has played significant minutes with this season, it's clear that Benn has been the best fit. It's clear that Hughes performs best with a steady, no-nonsense defender beside him to soak up some of his defensive miscues and Benn has established himself into that role with Travis Hamonic injured.
Final thoughts
With Benn an upcoming UFA, the Canucks are going to need to make a decision on what to do with him. If they don't decide to bring him back, they're going to need to find a third partner for Quinn Hughes in three years. While he's likely not the long-term solution to the problem, his improved play has been a welcome surprise for the team and has helped solidify the defence in the short-term.
If Benn can keep this up, he may be attractive to a team looking to add some defensive depth for a playoff run and could end up being a deadline casualty, though it's unlikely he would fetch much of a return. The Canucks will need to weigh his value as the only defencemen that has managed to create a successful pairing with Quinn Hughes against the potential trade return. In the end, it's likely that Benn provides more value for the Canucks than whatever he could fetch on the trade market.
Have you been impressed with Jordie Benn's play? What do you think his future is with the team? Let us know you're thoughts in the comments down below.