Gaudette and Motte drop the gloves while Pettersson gives team blue the win in final scrimmage from Canucks training camp
After icing what looks like their final roster on day five of training camp, the Vancouver Canucks were back in action for their last simulated game day before things get real on Wednesday against the Oilers.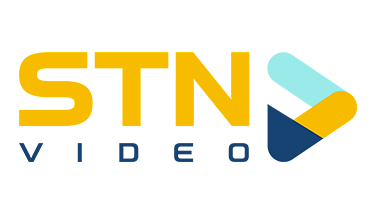 First Period
Thatcher Demko and Braden Holtby both looked solid early on, stopping some truly grade-A chances right in front of the net.
Justin Bailey scored the first goal for team white after he was hauled down by Jonah Gadjovich and awarded a penalty shot:
The first was rather uneventful, as both goaltenders look like they're getting into midseason form in a hurry.
Second Period
There was a scary incident in the second as Jayce Hawryluk went down in a heap in the neutral zone after colliding with Tyler Motte.
Here is a video of the incident:
Hawryluk stayed down on the ice for an extended period of time and play was quickly halted as the players on both sides called for a whistle.
Hawyluk went to the room, and less than five minutes later, the Canucks lost another player due to injury as Jack Rathbone took a shot from Jake Virtanen below the belt and went down in a heap. This lead to Virtanen having a clear path to the net, where Brandon Sutter was waiting to jam home the rebound.
That taxi squad concept is starting to make a whole lot more sense now.
Third Period
Things don't get real until Wednesday, but "it" sure felt like it got real in the third.
The first shift in the third and final frame was the best shift of the night for the Horvat line. In particular, for Nils Hoglander. It didn't result in a goal, but it started with Hoglander backchecking and breaking up a grade-A Elias Pettersson chance right in front of the net.
Hoglander managed to strop the puck from Pettersson and dangle his way out of the defensive end, quick-starting his team in transition.
Tyler Motte looked like a man on a mission tonight. He was finishing every check, and even helped create a few offensive chances in the meantime. Motte also pissed off Adam Gaudette after this questionable hit, which led to Gaudette coming up fiery and immediately dropping his gloves:
Gaudette has one fight in his career, against Connor Mutphy and the Blackhawks back on Sedin jersey retirement night. Gaudette won that fight in commanding fashion, in case you had forgotten:
This one was tied at one apiece, and would need overtime.
Overtime
Overtime was back and forth action, but it was another shift in which Hoglander looked solid all over the ice that impressed the most:
Hoglander didn't find the scoresheet but he was once again one of the most involved players away from the puck and was ferocious on his puck retrievals, as fans have already started to get used to seeing.
Even after an overtime frame, this one needed a shootout.
Shootout
Hoglander was first up for team white, and the team blue bench had a little fun at his expense. As soon as Hoglander picked up the puck and skated in towards Holtby, they all yelled "wait!" making him turn around and head back to center ice. They then started cheering as though they had just made him forfeit his shootout opportunity.
The refs didn't agree, and allowed Hoglander to take another shot, which was stopped by Holtby.
Elias Pettersson went for team blue and scored — shocker, I know — giving his team the win as he was the only shooter who found twine during the shootout. JT Miller, Bo Horvat, Quinn Hughes, and Hoglander all failed to capitalize.