Country music star and Vancouver Canucks fan Aaron Pritchett shaves head after losing bet
Photo credit:Aaron Pritchett/Twitter
It's been an eventful week if you're a Canucks fan. The PP1 Podcast was able to provide a fun storyline to keep track of as well. Aaron Pritchett, the award-winning Canadian country singer, came on our show and we asked him if he'd sacrifice his impressive wave-like flow for the betterment of the Canucks' fortunes.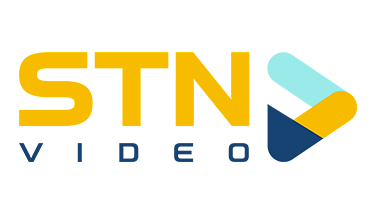 The Canucks had lost four-straight at that point and Aaron had been toying around with his lucky hair on Instagram. So I reached out to get him on the show. It's always fun to talk Canucks and when guys like Aaron are willing to chat it up, it's never a dull moment. When he came on we asked him if he would sacrifice his locks for the Canucks.
He agreed on one condition: they win two games in a row. The bar has been pretty low but it did seem like a daunting task. What did he really have to lose? It might not have even happened at all!
Vancouver came out of the gates with a convincing 4-0 shutout win against the Jets. Aaron FLOODED my
DM's with mentions
as his story grew that game and carried on until the next game when it could have been curtains for that wave.
It wasn't to be as the Canucks fell flat against the Jets in the second part of the back-to-back.
Back to Deuce. The hair was safe and we let him know.
Up next was the league-leading Toronto Maple Leafs; there wasn't much hope for this set of games. But wouldn't you know it, the Canucks took advantage of a tired Leafs squad that had worked over the Oilers the night before and even managed to keep Auston Matthews off the board. Then this:
It was a playful back and forth on Twitter and Instagram but the Canucks weren't going to actually sweep the Leafs at home, were they?
Time for Hockey Night! The Canucks stormed out of the gates and Brock Boeser put the Canucks up early but the Leafs respond and eventually go up 2-1.
Vancouver goes into the third down one but J.T. Miller tips a Boeser shot and ties it up. Bo Horvat then takes the lead and Nils Höglander cements it with a 4-2 snipe.
Could it be, could the Canucks be seconds away from a winning streak?
*Ryan checks his DMs* Aaron with nine new videos in the last 10 minutes.
And then…
It was time to settle that bet, off to Periscope we go!
So to be fair, Aaron wasn't going "bald bald" but he'd take it down to a kiwi length on his Instagram page, and we lived through him for one night. His girlfriend Sarah helped the night along and at first, it was ok.
But by the end, head in her hands, she might have thought differently. Aaron didn't seem to mind.
On top of that, together with Aaron's locks and a request to donate, we were able to raise a few hundred bucks for Canucks Autism Network, very cool.
Canucks legend Cliff Ronning even stopped by for the show.
Aaron is a great entertainer and a massive Canucks fan. Definitely check out his Twitter account, and not to be too self-serving, but his 60-minutes on the PP1 Podcast dove into some cool behind-the-scenes stuff about how he became a jersey collector and how he almost butchered the National Anthem of our great country.
Here's the link to the full
video
of that country boy's hair tale.