Comets Weekly: Utica goes 2-0, Rathbone lights it up, Gadjovich, Lind, Jasek, and Woo keep improving
Photo credit:Alex Cooper / Utica Observer-Dispatch
A depleted Utica Comets roster went 2-0 this week while outscoring their opponents by a count of 11-4 along the way. Their penalty kill was impressive, giving up just one goal while pressed into duty 13 times; their power play, however, could use a jumpstart as they went 2/8 over the two games.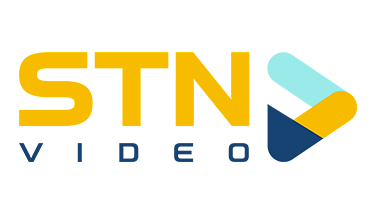 The Comets are currently without the services of forwards Sam Anas, Dakota Joshua, and Nathan Walker, along with defender Steven Santini, all of whom are currently up with the St. Louis Blues. To make matters worse, the team lost forward John Stevens mid-way through their first game of the week after he had picked up a pair of goals in the contest. That forced the team into running with 11 forwards and seven defenders for their Saturday game against Syracuse.
That doesn't seem like a recipe for a team to come away with a successful weekend of hockey, but the Comets did just that.
First up were the Rochester Americans and we saw some guy named Jack Rathbone make his pro debut for Utica. I can't say for sure, but I think this firey-haired fellow might have a future in hockey. Rathbone finished his first game at the pro level with three assists… seems good. CanucksArmy's own Chris Faber got after it and wrote up a recap of Rathbone's debut and it is linked below.
With all of the call-ups, we saw some different line combos in the game against Rochester, and that is to be expected in the AHL. Line combos don't often get long runs of games together. With Anas unavailable, Kole Lind and Sven Baertschi had a new winger riding shotgun with them and his name was Lukas Jasek. That's right, folks… the winger-turned-center is a winger again for the next few games and that trio clicked.
We saw a great shift from them early before Carson Focht showed well with a strong effort on the backcheck as he was now the pivot on the team's second line between Curtis McKenzie and Nolan Stevens.
It was John Stevens who opened the scoring after that Rathbone fellow let fly with a shot that Jonah Gadjovich got a piece of before Stevens pounced on the rebound for his second goal of the season.
Faber was pretty jacked for Rathbone, so we can excuse him for giving the man a primary assist on this play when it was really the secondary. He was quick to correct himself in the comments section.
What you don't see in this clip was the fact that Rathbone dished out a hit in the neutral zone to force a turnover that led to this play. The goal came at the 4:39 mark of the opening period, so Rathbone didn't waste any time in getting things going.
Rathbone's defence partner in the early going was fellow rookie, Jett Woo and the two paired well together. In fact, there were times when that duo happened to be on the ice at the same time as the Lind line and that five-man-group looked downright dominant. For my money, this was Woo's best game at the pro level.
The first half of this period was going well for Utica until they started to take a run of penalties. Jasek was dinged for a slash and the team followed up the kill of his penalty by taking a too-many-men call. The plus side… if we want to look for one here, is that this young group got some good practice in on the kill.
Josh Teves was back in the lineup for this one after being a healthy scratch more times than he'd probably like this year and he had a solid game, for his efforts. He even picked up his first pro goal, but we will get to that shortly. He was doing some solid work on the PK to help his team defensively as well.
Rathbone was also showing us that while the points are nice, he is a capable defender too. He came up with a nice defensive read to break up a play in the Comets end before Mitch Eliot whipped out one of his stiff hits that we are treated to on a fairly regular basis.
Rathbone finished his period with another quality scoring chance before the horn sounded to end the stanza.
The middle frame started off with Rathbone showing us that he can dodge a hit to make a pass as he did just that to get the puck to Woo. The Amerks were pressing and had the Comets hemmed in their own end, leading to a Teves hooking infraction and it was back to the PK.
Steven Fogarty made Teves feel shame as he knotted the game at one.
The Comets weren't going to lay down and go away in this game as evidenced by the hits being thrown around by Will Lockwood and Woo while Focht was doing some dancing around in the offensive zone.
The Comets' pressure led to the Amerks being dinged for having too many men on the ice, but they couldn't take advantage and came up empty. It was nice to see Rathbone getting second-unit power-play time in his first game and he looked every bit the part of a capable point-man. Utica came up empty, not once, but twice as the Amerks were back to the kill soon after and the Comets were shooting blanks.
John Stevens would put the Comets up 2-1 with his second of the game after some nice work from Lockwood and Tanner Kaspick to force the turnover that led to the goal. The goal was the third of the year for Stevens, who as mentioned, wouldn't finish the game. Kaspick earned his first assist of the year on the play, while Lockwood grabbed his second.
The strong play of Woo continued as he put a pair of shots on the goal and nearly snuck the second one through, but he was denied. The Focht line followed up with some great pressure, but the Amerks would end up knotting things at two when Fogarty scored his second goal of the game.
Utica wanted to get that one right back and nearly did after Lind cut through the neutral zone like a hot knife through butter and hit Baertschi with a nice pass. Sven was denied and the game remained tied.
We saw the coaching staff swap the defence pairs a bit at this point as Teves was now with Woo, while Rathbone was paired with Eliot.
The physical play kept coming as Woo dropped a shoulder into his man at the offensive blueline to force a turnover and Lockwood followed suit by finishing his check with a thud. Tyler Tucker was also trying to be physical when he was called for kneeing… that's not the kind of physical play that we like to see though. It was also at this point when John Stevens left the game.
The period ended with the rookie Woo jawing it up pretty good with the veteran JS Dea. You have to love seeing Woo playing with confidence.
The Comets opened the final frame tied at two, but they would score five unanswered goals to put an exclamation point on the Rathbone debut.
The forward lines were in the blender after the Stevens injury, and the coaching staff continued to tinker with the blueline as we saw a Woo/Eliot pairing.
Gadjovich was called for a kneeing penalty that he didn't like and the Comets were right back to the kill. Lockwood and Kaspick showed some gusto when Lockwood forced a turnover for Kaspick but the latter was denied a shorthanded goal. Woo blocked a shot on this kill and it looked to be a stinger and the Comets were hemmed in their own end but managed to come away with a good kill.
Utica was having a tough shift after the kill, but Lind made a great play to head the other way and two nifty passes later, Jonah was ripping a shot past the goaltender for his fifth goal of the season. Lind grabbed his first assist of the year on the play while Baertschi picked up his fourth.
The goals kept coming as Josh Teves was rewarded with his first AHL goal off of a pretty nice shot. Nolan Stevens and Curtis McKenzie picked up their third and first assists of the season respectively. The Comets kept the effort level up as Lockwood was denied on a scoring chance before BigVinny picked off a pass, spun and fired for his first of the year. We would be hearing more from Vinny in the next game as well.
Lockwood has a motor and he used a smart stick to pick off a puck in the offensive zone that led to a Rathbone blast that was turned aside. No matter, as the Comets were soon off to another power play that saw Baertschi pick up his first goal of the season. Rathbone earned the primary helper on this goal, while Nolan Stevens grabbed his fourth assist with the secondary.
Utica would salt this one away when Rathbone danced past his man inside the blueline before setting the table for JonahOnTheSpot for his sixth goal of the season. Gadjovich is having himself a very good start to this truncated campaign.
Things looked like they might get out of hand in the late going when Arseneau rolled over half of the Amerks team before being sent off for a double-minor to close the game. Utica wins 7-2
All in all, it was a great debut for Rathbone, another strong game for Gadjovich, and the best game of the year for Woo.
The second game of the week came just 24 hours later and we saw the Comets ice a lineup of 11 forwards and seven defenders. Not ideal, but not something that we haven't seen before in the AHL.
Once again, the Comets got the party started early and once again, it was the ginger-haired rookie who got the ball rolling. Rathbone used a simple outlet pass to send Arseneau in and the big man let fly with a shot that beat Sam Montembault cleanly. Seems like a solid start.
Jake Kielly got the nod for this game and he played a great one. Kielly gave up 11 goals over his first two games this year but had played well in both, for the most part. It was nice to see him rewarded with a win in this one. The netminder had to come up with a few timely saves and one of those came soon after the BigVinny tally to keep his team up a goal.
Utica went to the power play early when former Canucks development camp invitee Peter Abbandonato was sent off for a faceoff violation. The first unit didn't get much going, but the second unit got a bit of traction thanks to a good stick from Rathbone to break up a shorthanded chance before he danced through the neutral zone and set Jasek up for a chance that was denied.
Have I mentioned yet that Rathbone is all kinds of fun to watch? Dude has some serious zip on his passes and can make plays at the pro level like a guy who has been in the league for a while.
The Comets kept the physical play coming as Tanner Kaspick forced a turnover off of a solid hit. Turnovers can win or lose a game for teams and the Comets were doing their best to be on the winning side of that game-within-the-game. This time it was Rathbone picking off another puck in the neutral zone and getting in for a shot that was gloved down by the Syracuse goaltender.
Jimmy Huntington was sent off for interference and the Comets were back to the power play. It took 41 seconds before Kole Lind redirected a Mitch Reinke offering past Montembault to put the Comets up 2-0. The goal was Lind's fifth of the year, while Reinke picked up his fifth assist, as did Nolan Stevens.
We saw some back and forth after that 2-0 goal as Baertschi blocked a shot at his own blueline and headed the other way for some offensive zone pressure before Tyler Tucker made a bad pinch that led to an odd-man rush but Jake Kielly came up with a big save.
With the lines being in the blender for this game, we didn't get to see the LFGLine often, but we did see a fantastic shift with that trio, (Lockwood, Focht, Gadjovich) along with the Rathbone/Woo pairing in the offensive zone. I have to say, It's pretty exciting to have a five-man-unit of Canucks prospects out there playing the kind of hockey that has you on the edge of your seat for a few shifts.
The Comets kept it coming as Baertschi went in on a break and was hauled down… and you know what that means. The ref pointed to center ice and Sven had a freebie. Montembault had other ideas, however, and it was still a 2-0 game.
Kielly had to come up with another big save following the Baertschi penalty shot and showed some great rebound control, but he couldn't stop all of them today.
Otto Somppi beat him for his second goal of the season to give the Crunch some life. It looked like they might get another quick goal, but Kielly flashed the leather for another save.
Utica would have to finish all but the final 30 seconds of the period down a man as Mitch Eliot was dinged for a cross-check in the late going. They would kill the penalty and go into the middle frame up by a goal.
The second period kicked off with a board battle in the Comets end that saw Taylor Raddysh come out on top over Lukas Jasek before he stepped toward the net with a shot that Kielly was sharp to turn aside.
Lind followed that save up with a cross-checking penalty of his own and the Comets were back to the kill. The four-man-unit of Nolan Stevens, McKenzie, Woo, and Tucker was out for the entire kill and managed to come away unscathed after some great work.
Lind, Jasek, and Gadjovich followed up the kill with a great shift that saw Gadjovich denied on a pair of quality chances. At the other end, Kielly was sharp with a pair of big saves to keep his team up by a goal.
Rathbone's offensive instincts continued to show when he let fly with a one-timer that was turned aside. Teves used a smart stick in his own end to knock the puck out of harm's way before Robby Jackson took advantage of a Montembault error to set up Arseneau for his second of the game. Jackson picked up his first point in this, his first game with the Comets this year.
We saw the action go back and forth with more big saves from Kielly before Ryan Lohn pulled the Crunch to within a goal. Syracuse had some nice puck movement to set this one up.
Utica finished the period with a five-on-three power play that came up empty.
I've made mention of the fact that Jake Kielly has been wearing an all-white mask this year after sporting a Canucks/Comets-based paint job last year. He started this game wearing that same white mask, but showed up with a painted bucket in the third, only to go back to the white mask after six minutes. Just something that I found odd/interesting.
The Comets started the final frame with Focht taking a high-sticking penalty and killed that off before getting a power play of their own. We saw some nice puck movement, but they couldn't get it to go. Woo followed up the power play with a nice shot that was denied.
The officials made sure that we knew they were in the building as the parade to the penalty box continued. This time it was the Comets on the kill and they made good on it.
We saw some nice plays from Gadjovich to force a turnover and one from Woo to keep the puck in at the opposition blue line before Arseneau and Lockwood dished out back-to-back heavy hits. Vinny was whistled for interference and it was back to the PK. Woo had a great kill where we saw him start a three-man short-handed break out that didn't result in a goal and Mitch Eliot came up with a big shot block at the other end. They came away with a good kill and soon salted the game away with an empty-net-goal from Baertschi after he and Lind broke in alone and Kole handed the puck to Sven for the goal. Jasek picked up the secondary helper for his sixth of the season.
That was it for this one as the Comets wrapped their week with a 4-2 win.
How the Canucks' prospects fared
Gadjovich finished the week with two goals and an assist in two games.
Rathbone had four assists in two games.
Lind added one goal and two assists.
Jasek picked up a pair of helpers.
Teves earned his first AHL goal.
Baertschi grabbed two goals and one assist.
Lockwood, one assist.
Lind, Gadjovich, Jasek, Rathbone, Focht, Baertschi saw PP time.
Lockwood, Jasek, Woo, Eliot, Teves saw PK time.
Trent Talk
With a week between games, Trent Cull was asked how his staff was dealing with keeping his players ready for game action.
The coach said that they want to make sure their guys stay sharp. They had Mental Performance Coach Ashwin Patel working with the players over Zoom calls this week and spent time doing personal video work with the payers as well.
I asked Cull for his thoughts on Jett Woo's game against Rochester as I felt it was the rookie's best game of the season so far.
I agree 100%. We talked about Jett in the coach's room after the game. We really liked his game. He is confident in moving pucks. We tell our defencemen two things, you've got to be able to move the puck and you've got to be able to defend. That get's you more minutes here and it will get you more minutes at the NHL level. Jett has been playing with an edge, he's keeping his game simple and he's been tough to play against.
The Comets are back at it for one game next week as they take on the Amerks… again.
Until next week…