Canucks Prospects Rankings #1: Canucks fans are going to fall in love with Vasily Podkolzin and the way he plays hockey
Photo credit:© Anne-Marie Sorvin-USA TODAY Sports
We have finally reached number one on the list.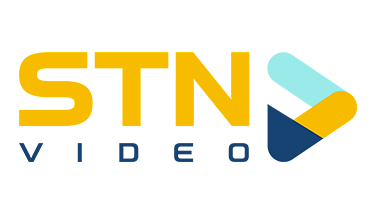 Thanks for following along with the top-10. We have finally arrived at the best player in the Vancouver Canucks' prospect pool. It's time to talk about 2019 10th overall pick, the Russian general, two-way winger, Vasily Podkolzin.
I've written a lot about him and I've watched even more. I am so confident that he will immediately be an impact player on the Canucks' roster and be a fan favourite as fast as any.
Any person who knows anything about hockey can watch Podkolzin and see that he influences wins in a hockey game. He was given a tough situation to shine in with his role at SKA in the KHL. This past year, Podkolzin played in 51 KHL games through the regular season and the playoffs. In 10 of those 51 games, he received under 10 minutes of ice time. A player who had 11 points (10 points at 5-on-5) through 16 playoff games, played under 10 minutes in 19.6% of his KHL games this year.
It was tough sledding for the 19-year-old who showed his leadership qualities at this year's World Junior Championships.
Since being drafted, it was known that it was going to be a bumpy ride to the NHL. Now, we are just months away from seeing Podkolzin suit up for the Canucks.
Let's talk about what the Canucks are getting in Vasily Podkolzin.
First off, Podkolzin is not a centre. As much as it would help for him to be the third line centre of the Canucks' future, that's simply not what he is or where his strengths are. His most NHL-ready skill is his forechecking ability. He is ferocious as the first man in and does a great job as the number two around the neutral zone and opposing blue line.
His drive is unmatched from any prospect I have ever seen. The combination of his size and effort level makes him a lethal weapon when trying to gain possession of the puck. Not only is he excellent at retrieving the puck, but he is also excellent at immediately finding a streaking teammate after gaining possession.
After his forechecking, there are a couple of secondary skills in which he excels. His playmaking and physicality both look ready for the NHL. The KHL is filled with good defenders and some of the strongest hockey players in the world. Podkolzin was able to use his size and strength to outmuscle his opposition and he showcased that as a net-front presence on SKA's second power play unit sparsely throughout the season.
Playmaking is the thing that I think is going to cement him as a top-six player in the NHL. He won't be the best scorer on his NHL line but he will definitely be the favourite of a said scorer. Podkolzin's ability to make correct passing decisions with little to no thought makes him a perfect fit for the fast-paced NHL. In a similar way to how Nils Höglander always makes the right pass, Podkolzin is going to come in and instantly make Bo Horvat or Elias Pettersson a better scorer.
There are a ton of similarities in Höglander and Podkolzin's games. The big difference is that Podkolzin is bigger, stronger and more of a leader. Höglander is more creative offensively and likely has better hands but Podkolzin is better at basically every other skill in the game.
Some questioned Podkolzin's speed after his 2019-20 KHL season. He made adjustments to his stride and strength and looked like a much faster player this past season.
Podkolzin is going to come in on day one and be an impact player for the Canucks. His combination of skills sets him up for immediate success in the NHL and after two full seasons in the world's second-best league, Podkolzin understands what professional hockey is all about. The one question about his transition to the NHL will be adjusting to an English-speaking country. Podkolzin has been working on his English as he prepares for the movement over to Vancouver. Recently, he has done a couple of interviews in English after speaking no English in his draft day interviews.
Canucks fans are going to fall in love with Podkolzin. The NHL comparable that I tend to fall on is a winger version of Ryan Kesler but 100x better off the ice. Podkolzin is reckless to a fault at times in the KHL and will likely need to reel it in a bit to stay healthy throughout his NHL career. His ability to play both wings will help him find a spot in the Canucks' top-six and his coachability will immediately be loved by Travis Green.
For a teenager, Vasily Podkolzin is the total package and it's been a long wait for him to get over to North America. This fall, the wait is over and Podkolzin will be freed into the NHL to play outside of a fourth-line role on a young Canucks team. He will be one of the leaders on this team from his play on the ice and will be dragging them into the fight every night.
There's a ton to like about this prospect and for that reason, he comes in at number one on my prospect list.
Thanks for tuning into the April 2021 Canucks Prospects Rankings.
Here's a look back at my top-10.