Scenes from morning skate: OEL not in the lineup, Hamonic out 2-3 weeks as Canucks' depth is tested yet again vs. Jets
Photo credit:© Stephen R. Sylvanie-USA TODAY Sports
The Vancouver Canucks' blueline appears as though it's being held together by two things.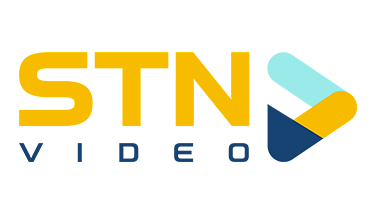 Chewed bubble gum, and pure adrenaline of a coaching change.
The Canucks' defence corps have been bit by the injury bug, with Oliver Ekman-Larsson out of the lineup for the seconds straight game and
Travis Hamonic out for 2-3 weeks
, according to head coach Bruce Boudreau.
On Wednesday night, the Canucks iced a lineup that featured just one left-handed defenceman: Quinn Hughes.
Both Hughes and Tyler Myers were asked to log a ton of minutes Wednesday night against Boston, and with Hamonic now out as well, one would presume the toll on them will be even higher.
Here's how the Canucks lined up at morning skate:
Lineup
Brad Hunt slots into the lineup, and Luke Schenn will be asked once again to play a big role for this team alongside Quinn Hughes.
Thatcher Demko starts in goal as the Canucks' depth on the blueline is being tested yet again.
What was said
Brad Hunt and Bruce Boudreau were together in Minnesota as members of the Wild, and Boudreau talked about the thought process of getting him back into the Canucks' lineup.
"When he went to Vegas, we really wanted to get him," Boudreau recalled from his time in Minnesota. "We needed an offensive guy for the power play and he seemed to be the guy everybody was talking about. We got him, and he had a really good year for us. I mean, I know now just talking to him. He says he feels comfortable knowing what he used to do."
"When he got here, he didn't know — it's taken him a while to get to know the systems, but I expect him to be a really good player for us tonight. I mean, obviously, he's not big and he doesn't overpower anybody. But he's really good on the powerplay and he's a conscientious player and he gives it everything he's got every night. He might be sometimes not as good as you'd like them to be, but the reason he's still in this league is he's giving it everything he's got every night and he's a complete team player."
Brad Hunt is ready to seize the opportunity now that he's getting a shot back in the lineup.
"Every time you get a chance to play in the NHL it's a good feeling. To play at home, it's great and the boys have been doing a great job here these last couple of games so it's going to be exciting," said Hunt.
"It's a fresh start," said Hunt when asked about the changes the organization made. "Obviously we didn't start the season the way we all wanted to but now we're 2-0. It's a new season, and a new start with Bruce. He's a happy go lucky guy as I'm sure you guys have already seen and he lightens the mood and the guys are having fun and I think when you're having fun, you're playing your best and I think you guys can see that everyone's coming to the rink with a smile on their face and kind of forgotten about the past as we move forward with future."
Puck drop is at 7 PM tonight from Rogers Arena as the Canucks make for their third straight victory.