Back To/The Future: How the Canucks' power play can get back to being a top-five unit in the NHL
Photo credit:© Bob Frid-USA TODAY Sports
In this Back To/The Future series, Chris Faber and Stephan Roget are making a collaborative effort to learn from the mistakes of the Vancouver Canucks' recent past and offer solutions to salvage their immediate future — you know, just like Marty McFly did that one time. Each weekly Roget Reverse/Future Faber two-parter will start out with a critical look at some component of the Canucks' game that went wrong in 2021, and finish by making some suggestions as to how it could get better in 2021/22. Whether you like to grumble about bad things that have already happened or dream about the good things yet to come, CanucksArmy has got what you need.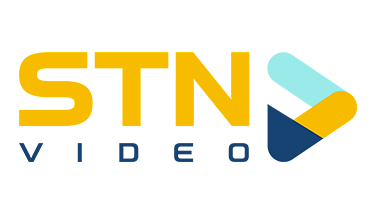 It's no secret. This past season, the Vancouver Canucks struggled on the power play.
What was once a key piece to them scoring victories and a big reason why they made a run in the 2019-20 season to the second round of the playoffs became an Achilles heel for the club.
Their power play will once again be relied upon to create a positive outcome for their playoff hopes.
There are a handful of changes that need to be made and we will likely see those changes come to fruition with Jason King running the power play.
Here are a few changes that can help the power play become a top-10 scoring group once again.
Movement/Rotation on the first power play unit
For the team as a whole, the power play was 25th in the league for power play percentage. They scored 27 power play goals in 155 attempts for a 17.4% efficiency with the man-advantage. They were 23rd in the league when it came to power play shooting percentage while being ninth in attempted shots per minute.
Their attempted shot analytics can be twisted in a direction that shows they were pretty efficient at throwing pucks towards the net but from analyzing how many of those shots were dangerous and on net, you can see that their shooting selection effectiveness was actually one of the worst in the NHL. There were only three teams that hit the net on less than 50% of their attempted power play shots this past season and it was the Carolina Hurricanes, the Boston Bruins, and the Vancouver Canucks.
These three teams struggled with getting clean shots on net as many shots were either blocked or missed the net (hit the post if it was Elias Pettersson). Though the Bruins and Hurricanes fall into this category of not being great at getting a lot of their attempted shots on net, they both find themselves in the top 10 for power play efficiency while the Canucks fall to 25th.
There's a quick way to find out why the Canucks didn't have success with their shots and it comes from three points of interest: movement, shooting percentage and shot selection.
Movement is the big one right off the top.
Here's an example of those shots from the three teams and their most consistent five-man power play groups.
Carolina had movement from Andrei Svechnikov and Dougie Hamilton. The combination of their movement and double screen from Jordan Staal and Vincent Trochek meant that their power play relies on an abundance of shots being fired towards the net for success.
Because of the crashing on the left side and shots from the right side from Hamilton, their movement worked well to create easier scoring chances and though their movement is simple, it is effective. The Hurricanes finished with the second most effective power play in the NHL. They were top five in the NHL for creating scoring chances and high danger chances with their funnel the puck to the net power play that ended the season with a 19% shooting percentage.
The Bruins' players play with even more of a crash the net mentality, and most of their shots come from in tight with David Pastrnak being the most active when it comes to movement and distance shooting. Pastrnak takes 30% of the Bruins' shots and he takes those shots from all different parts of the left side of the ice. He is constantly rotating with the defenceman to create mismatches in shooting areas and it results in evolving passing lanes for the Bruins.
As for the Canucks, they are very stagnant. When their top five power play players were on the ice, it consisted of shots from Pettersson on the right, J.T. Miller on the left, Quinn Hughes from the point, Bo Horvat from the bumper, and Brock Boeser from down low. There wasn't much movement or surprise from their first unit. Their offence relied on the players taking perfect shots and that happened most for Horvat (22.58%) and Boeser (19.05%).
The movement needs to come from a rotation of players who can not only attack the net in one-on-one situations but can also be trusted to make good passes under pressure.
The PP1 formation and how to use it correctly
That primary rotation and cycle job should be given to Pettersson and Miller on the right side of the ice. When initially setting up the power play, Pettersson should be in his spot on the right half-wall with Miller down low on the right side of the net. These two can rotate and work the puck into positions where they can attack the net but also find Boeser on the opposite side of the ice for quick shots from the American sniper.
Miller is most effective when he is down low on the power play but can also rotate up to take strong shots that come off the stick much different than Pettersson's and could fool goaltenders.
The second rotation that I would like to see installed in the Canucks' power play is that of Hughes and Boeser. Having Boeser be the man on the left half-wall is the right decision. His shot bounced back in beautiful fashion this past season and he should be relied on to be as consistent of a shooter as Pettersson.
Here's a quick video of Boeser ripping shots from the left side of the power play.
The Canucks finished the 2019-20 season with the fourth most effective powerplay in the NHL. A lot of that came from the first unit being extremely effective and scoring 38 of the team's 56 power play goals.
After this season, there is only one thing I would continue to attempt more of in the 2021-22 season and that is Bo Horvat being full-time in the bumper position. The combination of Horvat in the bumper and Boeser on the left side makes too much sense to go away from. Aside from that, the Canucks should go back to their 2019-20 layout but look to add more of the movement/rotations that we spoke about earlier.
The very effective 2019-20 Canucks power play had Brock Boeser on the left side and that works well with Hughes being a left-shot defenceman. Boeser can shoot from a variety of spots on the ice and included in that should be some rotation between him and Hughes. Having Boeser rotate to the top will open up a right-handed pass from the quarterback to Pettersson for his one-timer and that gives an easier passing angle for Pettersson to get his rocket off.
The most consistent triangle of passing be between Hughes. Boeser and Horvat will force the penalty killers to loosen up on their Pettersson coverage and that will make Hughes-to-Pettersson passes even easier to execute. I've mentioned a Boeser-Hughes rotation a couple of times. A Hughes-Boeser rotation also gives a better backwards pass angle from Hughes on the left half-wall to Horvat in the bumper for a quick Horvat shot.
One nice thing to see this past season was how Pettersson moved his Petterzone closer to the net. With his shots coming from closer to the net, his expected goals per 60 shot up from 1.54 to 1.93 and resulted in his goals/60, shots/60, shooting percentage, individual Corsi for/60, individual scoring chances/60, individual high danger shots/60 and rebounds created/60 to all rise from last season.
The Canucks have the pieces to have one of the best first unit power plays in the league and that unit will be a big part of them having a bounce-back year for their special teams.
These changes to the first unit will be coming from a change in coaching as Jason King has been reported as the new coach behind the power play.
New voices at the head of the power play
Newell Brown is out after spending the past four seasons running the Canucks' power play that had yo-yo'd up and down the league's man-advantage rankings.
Now, Jason King will take over coaching the power play and will likely have Brad Shaw assisting him in that department. Shaw was on Sportsnet 650 just hours after the organization announced that he had been signed and he spoke about what he could bring to help the power play units.
"I'm an assistant to Travis, I'm going to have my hand in almost everything," said Shaw. "With a young staff, there's a chance to help some of the coaches in little ways. The penalty kill is what I've done for a long time but when you do penalty kill you certainly watch a lot of power plays and I know what I like and what I've seen have success. I'm hoping to help out in every facet possible, five-on-five, power play, penalty kill. I might leave Ian Clark alone, I'll let him run the goalies."
Shaw's reverse engineering of a power play will help King run the power play. A source who spoke with Travis Green on Wednesday night told CanucksArmy that King is 100% running the power play. He will feature other voices to help him as it will be a first for King at the NHL level. Perhaps the Sedin twins can be a shoulder to lean on for King and immediately help the organization as they observe the power play from the press box or through a screen.
King has worked the power play in the AHL but making the jump to be an NHL power play guy is a tough one. King was the mastermind behind one of the AHL's top power play units in 2019-20 as he made the Comets' power play skyrocket to fourth in the AHL during that season.
Utica Comets head coach Trent Cull is excited for King to get the opportunity and believes that he will do great in that role.
"Jason was excellent in his role of our power play coach," said Cull. "He was precise and detail-oriented in his pre-scouts and route running with both his units. His reads on the bench and through video were essential to a large part of our offence in Utica. He did his best work in our 19-20 season being a top unit in AHL. He has been exposed to NHL penalty kills in the past as a player but now as a coach too. I think it's great for players to be able to have a coach who has been in those situations himself. I know Jason will do a great job."
During that 2019-20 season, King did an excellent job with the power play units, which included two units that were capable of scoring goals. That was a huge reason why the Comets had so much success that season and the second unit will need to bring some sort of scoring for the Canucks in this coming season for them to have success as well.
The second unit needs to score some damn goals too!
During the 2019-20 season, the second power play unit scored 18 goals for the Canucks, that accounted for 32% of the team's power play goals. This past season, the second unit was absolutely horrible. They scored two goals and allowed two goals in 60+ minutes of power play time.
That is a massive drop-off from the prior season and though the second unit only averages 65 seconds of ice time a game, they need to find a way to bring some more offence with the man advantage.
Here's an ideal setup for the second unit.
Vasily Podkolzin and Nils Höglander chasing down pucks in the corner on the power play will be a hell of a scene to watch on a second power play unit.
Having Tanner Pearson play the Horvat role in the bumper with Höglander being the setup man makes a lot of sense.
Another skill that people are going to be shocked by is Podkolzin's playmaking, and with this formation, I'd expect to see Pearson push for 4-8 power play goals as the veteran shooter of the group.
As for the back end of the unit, Jack Rathbone needs to be there. His slap shot has tremendous form and he looked good enough to be there out of camp this past season.
Myers will be the big right shot and he actually provides a good amount of movement when he is on the power play.
The trio of forwards will be good for the defenceman as each of Rathbone and Myers are good at getting shots on net, and with Pearson and Podkolzin crashing the net hard and Höglander reacting to the loose pucks, this unit has some serious potential to chip in goals even if they only get 60-70 seconds of power play time per game.
One of the questions with this unit will be about who takes the faceoffs. Last season, the second unit took 48 faceoffs. Most of their time comes when the first unit is just finishing up their 90-second attack. I'm not worried about who takes faceoffs.
For the record, Podkolzin has taken faceoffs on the power play for both the Russian Junior and National teams at times when he was coached by Igor Larionov but (shocker) never got the chance to take any faceoffs for his SKA coach Valery Bragin.
Proof:
Through it all, the Canucks have a lot of work to do but have a chance to have a real bounce-back on the power play with the combination of a healthy Pettersson, a new power play coach in Jason King, some added help on the second unit from Rathbone and Podkolzin, and the reverse engineering of a power play by assistant coach Brad Shaw.
They have the pieces in place but now just need to execute. I've laid out a ton of options here for them to explore and I hope to see many of these next season.
What other changes do you want to see to the power play for the 2021-22 season?
I didn't even bring up the drop pass, because I think it can work if used correctly and I'm excited to see King set it up with the talent that he has now. He did a great job of utilizing the drop pass with that 2019-20 Comets power play. Though, that power play success could have just been a result of how skilled Nikolay Goldobin was in the AHL…