Breaking down the Canucks goalies' first half of the season
Photo credit:© Bob Frid-USA TODAY Sports
In a season full of weird twists and turns, the Vancouver Canucks' goaltending situation has been the absolute weirdest.
What was supposed to be the team's one guarantee going into 2022-23 has been turned completely inside out. Thatcher Demko struggled to win games before going down with injury, Spencer Martin suddenly became a regular starter, and Collin Delia went from being a long shot at seeing NHL time to being a rock-solid backup.
Today we'll take a brief look at all three of the Canucks goalies' seasons so far, what's gone well for them, and what needs work in the second half of the season.
Thatcher Demko
Thatcher Demko's 2022-23 season could be going a lot better. Frankly, it couldn't be going much worse.
After winning just three of his 15 starts and dropping to a dismal .880 save percentage, Demko sustained a lower-body injury against the Florida Panthers and isn't likely to be back until February.
What sucks is Demko seemed to be making progress before his injury. Early in the season, Demko's lack of confidence was causing him to let out more rebounds and have a tough time with routine saves.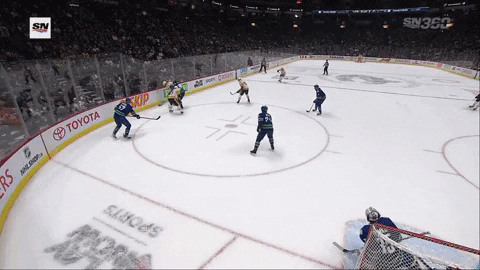 Over time, his ability to battle and keep the puck out began to return, like in this game against Boston.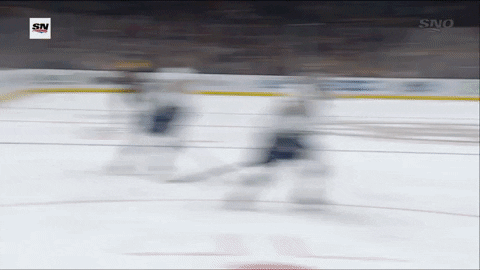 Based on his injury at the end of last season and his current one, it's really hard to judge his play solely on the results. Hopefully, the Canucks are careful not to bring him back into the lineup too quickly and allow him the chance to get to full health before he plays again.
Spencer Martin
If you'd told a Canucks fan before the season that Spencer Martin would've started the majority of the team's games in 2022, all the alarms would be going off in their heads.
And to his credit, Martin started off very well. Without any concern about being the number one guy, Martin was able to win the majority of his starts and oozed confidence throughout, like on this sleek save against the Senators: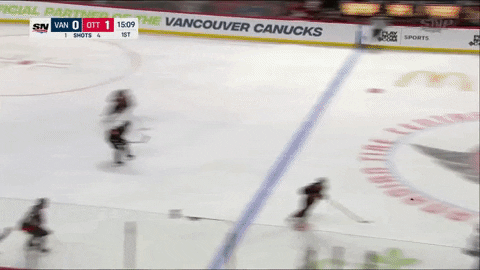 Martin's glove hand has been especially strong all season, and has been the cleanest part of his game, like against the Jets last week.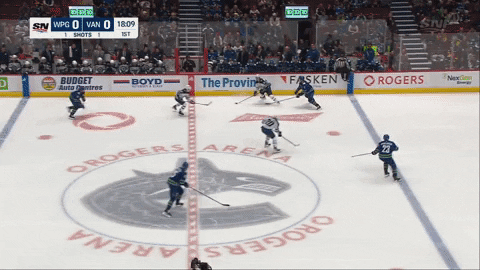 The biggest problem for Martin has been the fatigue that comes with being a starter. After Demko got hurt, Martin started every game from December 1st to the 22nd, and it quickly took its toll. After posting a 6-2-1 record and a .902 save percentage beforehand, Martin's stats took a nosedive as he dropped to an .886.
But as we'll get into with Delia, when Martin's given the time to recharge and gets nights off between starts, he quickly gets back to being the goalie he was at the start of the year.
Trust your goalies and give them regular rest, and you'll be rewarded for it.
Collin Delia
Collin Delia has only played two and a half games for the Canucks, but he's been wildly fun.
Delia's style of play is Dominik Hasek-esque. At least acrobatically. In the three games he's played he hasn't looked out of place on NHL ice, which isn't surprising given his 30+ games of experience in Chicago.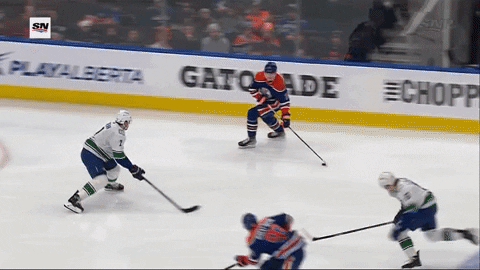 What has been surprising is just how effective he's been.
Last night against the Jets, Delia held the Canucks in the game with 35 saves, including all 34 at even strength. The only goals Delia allowed were either on the power play or thanks to a Pierre-Luc Dubois penalty shot.
Delia made a few five-alarm saves as well, including this gorgeous glove stop off Dylan DeMelo in the third: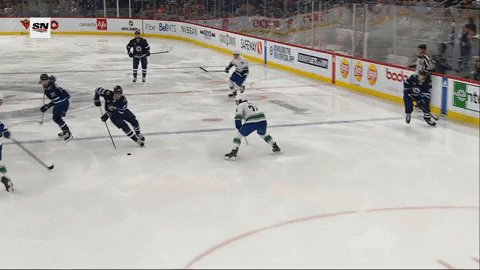 The biggest concern with Delia is how frequently he plays the puck under pressure. It seems to be a default setting, particularly on occasions where the puck is already within arm's reach.
It also translates to his stickhandling behind the net. Here he nearly cost the Canucks a goal by holding onto the puck for way too long with both his defenders ready to receive a pass.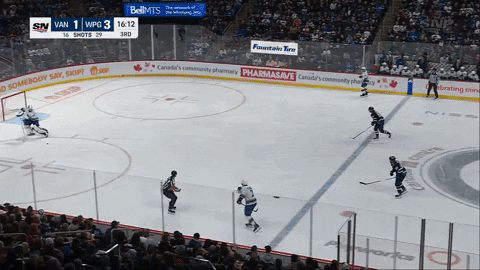 All three of the Canucks' goalies have seemed to put a bigger emphasis on playing the puck around the net this season, and it's hard to tell if that's a goalie coaching choice or a head coach request.
But as far as the Canucks' backup situation is concerned until Demko is healthy enough to return, Delia is more than capable of playing regular minutes.