Bo Horvat's defence has declined over the past three seasons, and it isn't getting any better
Photo credit:© Bob Frid-USA TODAY Sports
Remember when 2021 was supposed to be better than 2020?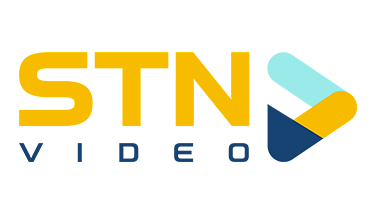 So far, the Canucks have been embarrassed by almost every Canadian team except the Senators, and Tyler Toffoli has transformed into that ex you dread to see since they embarrass you at every opportunity.
Unfortunately, it won't get much better for Canucks fans here, as we're about to analyze Bo Horvat's declining defensive game. Vancouver's captain is undoubtedly the heart and soul of the team, but his reputation as a two-way force doesn't hold up when we examine some of his underlying metrics.
So, i
t's time to take a look at Horvat's defensive impact, potential causes of his decline, and whether or not he'll experience a bounce back in the future.
Horvat's defensive metrics
Like most young players, Horvat struggled in the defensive end during his first two seasons in the league. There were questions about whether he would ever become a responsible player away from the puck, even after being lauded for his two-way game in junior.
Those concerns were quickly erased in 2016-17, which was also when he started matching up against some of the best players in the league. We can see his progression using the following graphs from HockeyViz: 
The top charts show Vancouver's expected goals per 60 minutes with Horvat at even strength, and the positive percentages indicate that the team has generated more expected goals than the league average with him playing. The red spots display areas of the ice in which an excessive amount of shots have been taken per hour relative to the league average while the blue shows fewer shots taken. Offensively, it's good to generate more chances, so the more red you see, the better.
However, we're going to be focusing on the bottom graphs today, which shows Horvat's defensive metrics. The concept remains the same, with red indicating excessive shots while blue shows fewer shots conceded compared to the league average. Only this time, it's better to have more blue spots and a negative percentage because that indicates the team has been suppressing opposing scoring chances with a certain player on the ice. 
As you can see, the Canucks conceded very few chances in dangerous areas from 2016-18 with Horvat on the ice, which are reflected in his expected goals against figures that were better than the league average.
Just when fans started pencilling him in as a future Selke winner following his dominant 2017-18 campaign, Horvat's defensive metrics plummeted significantly, as this is now the third year in a row in which Vancouver has been worse than league average in terms of shot suppression with him on the ice. His alarming decline is also reflected in JFresh's forward timelines, which uses Wins Above Replacement (WAR) to show a player's impact. 
While Horvat has stayed relatively consistent on offence (blue line), his defensive metrics (red line) have dropped significantly since 2017-18. The percentages on the Y-axis shows how he stacks up in each category relative to the league. For example, his defensive impact in 2018-19 was just above the 50th percentile, meaning that he was better than roughly half of the players that season defensively.
Now, I'm sure many of you have already started shouting something along the lines of "but he plays tough matchups!!" Well, I hate to burst your bubble, but both of the charts I just showed already adjusts for Horvat's quality of competition.
The graphs from HockeyViz displays his isolated impact, so the players that he shares the ice with have been neglected. JFresh's timeline is slightly different, and I'll let you read how he describes it.
The variation of [quality of competition] is not particularly pronounced, as contrary to popular belief matchups are very fluid. WAR accounts for competition, and this should strictly be considered extra contextual information about how a player has been deployed by their coach.
As much as it pains me to say this, Horvat's defensive game has been below average over the last few years, and one of his biggest issues has been his poor closeouts on opponents.
The cause of Horvat's defensive struggles
If we dive into some game footage, it's clear that Horvat has been giving players too much room to operate in the Canucks' zone. Take this clip for instance, which led to Montreal's first goal of the game.
Horvat should've been aware of where Nick Suzuki, the opposing centre, was at all times, but he forgot that social distancing isn't required in-game and briefly lost track of the Hab. This gave Suzuki more time to operate and send an open pass to Ben Chiarot, which led to an easy goal for Josh Anderson.
The redirection off of Horvat's stick was definitely an unlucky break, but it wouldn't have happened if he had put more pressure on Suzuki in the first place. The Canucks' captain wasn't even past the goal line when Suzuki received the puck, which is too much room to give to one of Montreal's best players.
In this next clip, Horvat is once again a half-step behind his man, leading to another easy pass and dangerous scoring chance in front of the net.
The strange thing is that he has shown the ability to play great man defence in the past, which can be seen here in a game against the Ducks.
The first two videos I showed were both taken from a loss against the Canadiens earlier this month, while the last clip is from November 2017 when Horvat was in the midst of his best defensive season thus far. 
It's important to note that he's still capable of making tight closeouts on opponents, but those instances have happened far too infrequently, especially when compared to a few years ago. 
Why has Horvat's defence declined? 
This is a tough question to answer and there are many variables involved, some of which aren't quantifiable. With that said, the biggest culprit is likely Horvat's uptick in ice time. Between 2017-18 and 2018-19, the Canucks' captain saw his average time on ice at five on five jump from 14:05 minutes to 15:40 minutes, an increase of 1:35 minutes per game. 
To see if other players had experienced a decline in defensive ability due to a similar change in ice time, I took a look at every centre whose time on ice had increased by at least 1:30 minutes per game at five on five since the 2015-16 season. They must also have played at least 13:00 minutes a game at five on five in both seasons to prevent random bottom-six forwards from overfilling the list. Here's what I found: 
The percentages included in the table are the same metrics I used earlier from HockeyViz, which measures how well a player has performed defensively when evaluating the expected goals against that their team concedes per hour with them playing at even strength. Again, a positive change in their expected goals against is bad since it means that their team is giving up more chances.
Looking at the results, it shouldn't be too shocking that every player listed experienced a defensive decline when their minutes increased. Spending additional time on ice means that skaters will tire more easily, so they won't be able to exert as much effort on either end of the ice. 
Dylan Larkin was one of two players who improved his defensive game after seeing an uptick in ice time, and that only happened during his second go-round. The other skater was some guy named Henrik Sedin, who isn't even in the league anymore so we don't need to worry about him. 
Jokes aside, it was pretty surprising to see Sedin pop up, and it just shows how little depth those Canucks teams had. It's worth pointing out that he's the only veteran player to make the list, which means that Horvat's growing pains are a common phenomenon among younger forwards.
Even so, it doesn't excuse the fact that he saw the third-largest decline (+6.7%) in expected goals against while only having the sixth biggest increase in ice time. However, the most important thing is whether or not Horvat's two-way game can bounce back in the future, but unfortunately, the results aren't too promising. 
What can we expect moving forward?
After averaging 15:40 minutes of five on five ice time per game in 2018-19, that number dipped back down to 14:11 minutes on average for Horvat the following season. 
Five other players from the previous table also saw a decrease in time on ice at five on five the year after, and most of them experienced a bounce-back defensively as a result. 
Horvat and Sedin are the only two players whose expected goals against increased again even after playing reduced minutes, and the latter was in obvious decline while playing in his final season at age 37. Alarmingly, the (current) Canucks captain had the second-largest dropoff in ice time while also experiencing by far the biggest decline in defensive impact, which is extremely odd considering he should have had more energy to exert and should have been more used to shouldering a heavier workload as well. 
The only other explanation could be that Horvat plays a lot of minutes outside of five on five, but that line of reasoning doesn't hold either when looking at his total average ice time over the past few seasons: 
As you can see, Horvat has actually averaged his lowest ice time this year but has put up the worst defensive stats since his second season in the league. Again, these metrics are based on his impact per 60 minutes but as we saw earlier, a decrease in ice time usually results in better numbers. 
Final thoughts
Horvat was rightfully lauded for his two-way presence earlier in his career, but has since experienced an unexpected dropoff in defensive play. Poor closeouts on opponents are his biggest issue, which often leads to easy passes and scoring chances against. This problem seems to have initially been caused by an increase in ice time, but he has continued to get worse even after his time on ice has gone back down. 
The Canucks' captain is only three years removed from putting up the most impressive defensive season of his career, but is trending in the wrong direction when looking at his recent stats. Fortunately, Horvat still has lots of time to turn around his two-way play, and will rightfully be considered as a dominant all-around forward if his defensive game ever rebounds. As it currently stands, however, he should only be considered an average defensive player at best, and there's no indication that he'll ever get back to being the stifling two-way presence that he was a few years ago.