Why re-signing Ian Clark is almost as important as re-signing Elias Pettersson and Quinn Hughes
Photo credit:© Candice Ward-USA TODAY Sports
As the uniquely putrid 2021 season draws to a close for the Vancouver Canucks, fans and media alike have inevitably and increasingly shifted their focus to 2021/22, a season in which the Canucks, at the very least, hope to be better.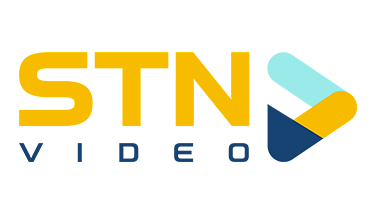 But being better is easier said than done. There will be little room left under the flat salary cap after new contracts for Elias Pettersson, Quinn Hughes, and others, and the Canucks have scarce in the way of tradeable assets upon which to upgrade what they already have.
Most, if not all, of the improvement they're hoping for will have to come from within.
What the Canucks absolutely cannot afford to do is take any steps backwards. Especially not when it comes to the one area of the roster that they've actually got locked down for the short and long-term future: goaltending.
So, why, oh why, are they even considering not giving goaltending coach Ian Clark a lengthy new contract?
Clark, who was honoured for his 1500th career game earlier this week, has gained notoriety in recent years as a goalie guru of the new hockey era. He turned Sergei Bobrovsky and Jacob Markstrom into Vezina contenders, and looks to be well on his way toward doing the same with Thatcher Demko, and even managed to squeeze some sporadic life out of a clearly broken-down Braden Holtby.
But it's not just what goaltenders can do while working with Clark that should have the Vancouver faithful concerned about his impending departure.
It's what those goalies then proceed to do when they're no longer working with him.
Below, we'll attempt to track how the "Clark Effect" has impacted the teams he's worked on, and those he's left, over the course of that 1500-game career, all as one last desperate plea for the Canucks to reconsider another contract for someone who might just be as important to re-sign as Pettersson and Hughes.
Clark in Florida (2001/02)
| | | | |
| --- | --- | --- | --- |
| Goalie | Save % Pre-Clark | Save % With Clark | Save % Post-Clark (In Florida) |
| Roberto Luongo | .914 (1999/00-2000/01) | .915 (2001/02) | .921 (2002/03-2005/06) |
We'll only make a brief stop in Florida on our Clark retrospective journey, because Clark himself only coached here for one year, his first in the NHL.
It bears mentioning, however, that after one season with Clark, Roberto Luongo took over the starting job for the Panthers and then put up two statistically strong years, including a .931 save percentage and a Vezina nomination in 2003/04.
How much influence Clark had on that is impossible to quantify, but it's at least curious that Luongo's performance started to dip thereafter, until it soared again in 2006/07 after joining the Vancouver Canucks — and reuniting with Clark.
Clark in Vancouver, Round One (2002/03 to 2009/10)
| | | | |
| --- | --- | --- | --- |
| Goalie | Save % Pre-Clark | Save % With Clark | Save % Post-Clark |
| Dan Cloutier | .897 (1997/98 to 2001/02) | .909 (2002/03 to 2005/06) | .868 (2006/07 to 2007/08) |
| Alex Auld | N/A (One game in 2001/02) | .907 (2002/03 to 2005/06) | .902 (2006/07 to 2011/12) |
| Roberto Luongo | .921 (2002/03-2005/06 [post-Clark in FLA]) | .918 (2006/07 to 2009/10) | .918 (2009/10 to 2018/19) |
| Cory Schneider | N/A | .887 (2008/09 to 2009/10) | .919 (2010/2011 to present) |
Most forget that the Clark era in Vancouver began with a goaltender that most would like to forget: Dan Cloutier.
And yet, Cloutier didn't just play his best hockey ever under Clark's tutelage, he produced perhaps the only truly NHL-quality starts of his career. In his first two seasons with Clark, Cloutier put together his only two full seasons with a save percentage greater than .900, and even managed to help the Canucks to the second round in 2003.
By 2005/06, Cloutier's game was already falling apart again, so the fact that he was out of the league within two years of leaving Vancouver can't be entirely chalked up to the absence of Clark — but it probably didn't help.
When Cloutier faltered, Alex Auld stepped in and actually looked like a genuine starting goalie for a season before being dealt to Florida. Auld's personal progression under Clark was clear, and it carried him to a far lengthier career after leaving Vancouver than most would have expected.
Then came the Luongo/Clark reunion. Here, the numbers don't quite speak for themselves, and perhaps we shouldn't expect them to, as Luongo was already a legitimate star for the Panthers before he arrived in Vancouver, but Clark still helped Luongo elevate his game to all-new heights for the Canucks. In that first 2006/07 season, Luongo picked up a Vezina nomination, and then he proceeded to transform the Canucks into surefire contenders.
Clark would depart the offseason before Luongo earned the third Vezina nomination of his career in 2010/11 and took the Canucks to the Cup Finals, but his influence still lingered.
From there, Luongo's play trended generally downward, but that probably has as much to do with age than missing out on Clark's coaching. Again, Bobby Lu was a true superstar, and so the rules don't really apply to him.
Cory Schneider worked with Clark from his draft-date in 2004 right up until he was ready to take over as backup in 2010. Schneider had almost all of his success post-Clark, but that doesn't mean that Clark wasn't impactful in his development. He probably had at least something to do with Schneider coming out of nowhere to challenge Luongo's spot in the Canucks crease in the immediate aftermath of his departure.
Interlude: Clark with MODO (2010/11)
In between NHL teams, Clark took a sojourn to Sweden in 2010/11 — the same season that the Canucks he had just departed went all the way to the Stanley Cup Final. Finnish veteran Tuomas Tarkki played his only season of SHL hockey under Clark, put up solid numbers as a starter, and then staved off relegation in the Kvalserien series at the end of the year with a .940 save-percentage through ten games.
Young Nicklas Dahlberg put up even better stats as Tarkki's backup, but never again played in the SHL after Clark's departure, heading down to the Allsvenskan the next season before shipping off to Norway, where he's remained ever since.
Even overseas, and even in a limited timeframe, the "Clark Effect" seemed to have an impact in Örnsköldsvik.
Clark in Columbus (2011/12 to 2017/18)
| | | | |
| --- | --- | --- | --- |
| Goalie | Save % Pre-Clark | Save % With Clark | Save % Post-Clark |
| Steve Mason | .906 (2008/09 to 2010/11) | .901 (2011/12 to 2012/13) | .917 (2013/14-2017/18) |
| Sergei Bobrovsky | .909 (2010/11-2011/12) |  .923 (2012/13 to 2017/18) |  .907 (2018/19 to present) |
| Joonas Korpisalo | N/A | .910 (2015/16 to 2017/18) |  .901 (2018/19 to present) |
Clark arrived in Columbus in time for the 2011/12 season, where he inherited a former Calder winner in Steve Mason who had already fallen on hard times at the age of 22. Clark helped resuscitate Mason's career before it fell completely off a cliff, and Mason would go on to maintain a starting job for years thereafter, even after losing his Columbus spot to Clark's star pupil.
Sergei Bobrovsky showed up in Columbus the year after Clark, and it was almost immediately a match made in developmental heaven. The young Russian had worn out his welcome in Philadelphia, but their loss was the Blue Jackets' gain.
In their first season together, and despite having spent the first chunk of the season in the KHL, Bobrovsky's NHL save percentage skyrocketed from .898 to .932. Bobrovsky only needed 38 starts that season to take home the Vezina Trophy, and his stats stayed consistently stellar thereafter.
Widely recognized as one of the league's best goaltenders for a six-year stretch with Clark as his coach, Bobrovsky eventually led the Blue Jackets to some playoff appearances they probably didn't earn and picked up his second Vezina in 2016/17.
A season later, however, Clark would head back to Vancouver, annoyed at the Blue Jackets' tepid attempts to extend him (foreshadowing, anyone?). Bobrovsky's first Clark-less season in 2018/19 was a mild step back that ended with an embarrassing playoff sweep, but that wasn't enough to scare the Florida Panthers away from offering him a seven-year, $70 million deal in free agency.
But it probably should have been.
Bobrovsky has floundered in Florida without Clark, to the point that he's already considered to be in possession of one of the worst contracts in hockey. He and the Panthers have rebounded back into contention for 2021, but that's largely in spite of Bobrovsky's play in net.
Maybe Florida can throw a little of that free agent money in Clark's direction this upcoming summer in the hopes of another Bobrovsky revival.
Clark in Vancouver, Round Two (2018/19-2021)
| | | | |
| --- | --- | --- | --- |
| Goalie | Save % Pre-Clark | Save % With Clark | Save % Post-Clark |
| Jacob Markstrom | .908 (2010/11 to 2017/18) | .915 (2018/19-2019/20) | .904 (2021 to present) |
| Thatcher Demko |   N/A | .910 (2018/19-present) | N/A (yet) |
Finally, we arrive at the current chapter of the Clark Saga, but not the last.
When it comes to the Clark Effect and its impact on Jacob Markstrom, the numbers certainly paint a picture, but they don't tell the whole story.
Two years before Clark returned to Vancouver, Markstrom was on waivers. The season prior to the re-Clarkening was Markstrom's first as de facto Canucks starter, but it was a job he won almost by default.
With Clark, Markstrom's stats didn't jump up all that dramatically, but the eye-test tells us that his performance did. Two straight seasons as undisputed team MVP. Two straight seasons in the Vezina conversation and, if not for an injury last year, Markstrom probably would have been the third of Clark's pupils to pick up a nomination.
We won't jump to any conclusions on Markstrom's debut season with the Calgary Flames, but it wasn't a promising one — and Calgary has to be feeling a touch nervous about that six-year UFA contract already. They, too, are a franchise to keep an eye on if Clark hits free agency himself.
Thatcher Demko falls into the Schneider camp of a goalie who took the slow-burn approach to development under Clark, and then arrived in the big leagues essentially ready to take over as starter right from the get-go. The playoff bubble was Demko's coming out party, but it's continued well into 2021, and it wouldn't surprise many if Demko starts earning some Vezina nominations of his own in the near future.
But what if Clark leaves this summer?
Is Demko, and thus the Canucks' hope of contending, doomed without him?
Maybe not. Schneider's play didn't falter until injuries became a factor long after he stopped working with Clark.
But most of Clark's most dedicated students have seen an immediate and a long-term dropoff in play without him watching over them.
If you're the Canucks, why is that a risk you'd even consider taking?
What reason could the organization possibly have to nickel-and-dime a proven goalie whisperer, a coach capable of coaxing consistency out of the most notoriously inconsistent position in sports?
If the reasons are solely monetary, we have a simple solution to offer:
Pay the man what's he worth, and be grateful for the opportunity to do so.
Don't let the promising core of the Canucks fall victim to another post-Clark crease crisis, and don't let a difference in the thousands of dollars result in any risk whatsoever to your multi-million goaltending investments.