WDYTT: How to fix the Canucks' dismal special teams
Photo credit:© Candice Ward-USA TODAY Sports
Welcome back to WDYTT, the only hockey column on the internet that is never shorthanded… when it comes to fantastic responses from our wonderful readers, that is!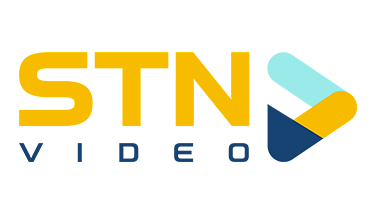 "Fantastic" and "wonderful," however, are not two words that can be thrown around right now in relation to the Vancouver Canucks' on-ice performance, and certainly not when it comes to their special teams.
As of this writing, the Canucks are tied for third-last in the league in penalty killing with a 66.7% success rate. The situation is even worse on the power play, where the Canucks have gone 0/16, the very worst rate in the entire NHL.
Simply put, neither of those stats are acceptable, and they're not sustainable, either, if the Canucks want to stay in the playoff hunt beyond February.
Surely, Travis Green and his coaching staff are already back in the Rogers Arena lab, working feverishly to salvage the special teams before it's too late.
But we're turning instead to you, loyal readership, because this week we're asking:
How would you fix the Canucks' special teams? 
Where will the Canucks finish in the North Division in 2021?
Your responses are below! If they read as a little too optimistic for you, keep in mind that most were recorded in the wake of Game One.
Jabs:
Call me Homer but I am going to say FIRST!!!
There is a method to my madness. The Canucks were the last Canadian team standing in the playoffs last season and, with a highly improved defence, things should get better. They have an excellent goalie tandem with Holtby and Demko. The style of play is up-tempo and the team can score goals like there is no tomorrow. They have incredible team speed and transition times, many players who can put the puck in the net on a regular basis and some budding (super) stars.
Oh, and did I mention, Loui is no longer on the starting roster?
Killer Marmot:
Montreal
Vancouver
Toronto
Winnipeg
Calgary
Edmonton
Ottawa
Defenceman Factory:
(Winner of the author's weekly award for eloquence/calling it)
The North Division is wide open for the taking. The first team to iron out the wrinkles and go on a run likely wins. There is a lot of parity between teams and, with the intense schedule, injuries will factor in. Coaching will also be a big factor as teams play each other so often. Finding the right strategy and match-ups will be very much like making adjustments in a playoff series.
The Canucks have a great top-six, and Hoglander brings a dynamic scoring threat to Horvat's line. Pearson is one of those guys who looks better and better as his caliber of linemates increase. With Boeser's wrist shot looking like it's back, the top-six gives up nothing to the other six teams in the division.
Easy to get excited about the first game, but the Oilers, and especially McDavid, were a bit unlucky. There were some things in that first game which are cause for concern and quite familiar. The bottom-six didn't look that good. Full marks on Gaudette's goal, but several missed assignments. The PK was quite passive. Edler played too many minutes. He can't sustain much over 20 minutes.
While the Canucks could do better, too, I guess now I think they will be battling it out for 4th or 5th at the end of the season.
Nighthawk:
Toronto
Montreal
Vancouver
Winnipeg
Edmonton
Calgary
…
…
Ottawa
Top-three are interchangeable dependent on injuries. Everybody knocks the Jets D, while ignoring everything else too much. Battle of Alberta will only push teams ahead of them to send them to the lottery.
DeL:
I'm thinking the Canucks are going to finish second. The team has improved from last year, but the unforeseen will come into play. Injuries, a shortened season, if one or more gets hot for 15-20 games (or cold), and how quick they get out of the gate. The team's competitive drive and chemistry is going to go a long way in a 56-game season. It was difficult enough coming up with where the Canucks are going to finish not even going to try with the rest.
speering major:
I'll go with 2nd.
If they can stay healthy and get Miller back with a good record, they could easily take first. TOR and EDM have serious firepower at the top of their lineup, but also have notable holes. EDM more so than TOR. MTL has good young talent and some depth. I don't think the young guys there have what it takes to produce consistently but what do I know. Until last night I was thinking people are sleeping on EDM, McDavid and Draisaitl can just take over games by themselves. They have tried to address depth issues. Last night lowered my expectations. The depth there is still a big problem and they've lost Klefbom for the season.
TOR
VAN
EDM
MTL
CGY
WPG
OTT
The Jets are a team that could also surprise. Top-end talent, and top-notch goaltending. I think depth on D and the Laine distraction make them a bad bet, but things could turn around.
Burnabybob:
I'm surprised at how many are picking the Canucks to miss the playoffs entirely. I suspect those people haven't watched this team. Toronto seems to be the popular pick for first in the division, even though they completely choked and showed no heart in the play-in round in August.
Based on the Canucks improved defense, the addition of Hoglander, and possibly Podkolzin late in the season, I'm picking the Canucks to finish third in the division. (I want to say first, but I also recognize that my emotions are getting the best of me after last night's win.) So, third place.
Holly Wood:
1) Winnipeg. 2) Toronto. 3) VCR. 4) Montreal. 5) Calgary. 6) Edmonton. 7) Ottawa. Should be real tight group aside from Ottawa. Ten points separate first through sixth.
Grayvee:
100% chance of somewhere between 1st and 6th
1st – 10%, 2nd – 15%, 3rd – 25%, 4th – 30%, 5th – 15%, 6th – 5%. I was lazy on the math but they have a good chance of making the playoffs and are twice as likely to be first than worse than Ottawa.
Beer Can Boyd:
Not going to make a prediction, but if I was an Oilers fan, I would be alarmed at what I saw last night. With the signing of Hamonic, and barring injuries, I will predict the Canucks make the top four. Bold, huh?
Ken Priestlay Fan:
Vancouver have arguably the best top forward line in Canada (if Hogs keeps it up until Miller returns maybe even the best top-six?!) and arguably the best top-four D. Yes, the depth is problematic, but I think that's enough to get you out of a division which lacks a clear second favourite after TOR.
Toronto
Vancouver
Calgary
Montreal
Winnipeg
Edmonton
Ottawa
2, 3, 4 are interchangable to an extent, but I think those are the four who go into the playoffs.
wojohowitz:
1-Winnipeg: best management, always competitive.
2-Vancouver: best depth, young and hungry.
3-Montreal: too young, too old, always implodes.
4-Edmonton: no depth.
5-Toronto: same.
6-Calgary: dysfunctional.
7-Ottawa: The Melnyk Show.
Kanuckhotep:
I'll only predict Vancouver will be in the playoffs in the top-four but that's it. Leafs will be, too, but the rest is up for grabs. This scheduling ensures competitiveness like you've probably never seen in your life. No nights off for anyone.
Kooky_Canuck23:
My first night overreactions want to scream "THE CUP'S COMING HOME," but we'll be more conservative than that. Let's got with 3rd. Looking for analytical data to support that conclusion? Look somewhere else. I don't think offensive productivity is going to be an issue this season, and I think that's true for many of the Canadian team. The question is going to be blueline efficiency. I like our chances there compared to the other Canadian team.
TheRealRusty:
Shake a magic 8-ball. Your guess is as good as mine…
DogBreath:
I'm not as sold on Toronto as much of the media, but they are still the best constructed regular season team. Ottawa is still the worst, but better than people think. The rest is a crapshoot. The order will be determined by games lost to Covid/injury. The healthiest will come second, etc.