WDYTT: If you could change one NHL rule…
Photo credit:© Bob Frid-USA TODAY Sports
Welcome back to WDYTT, the only hockey column on the internet with its own rulebook.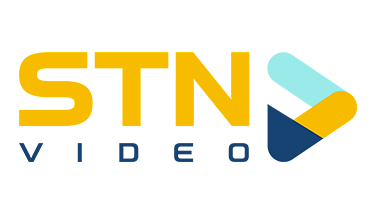 Hot on the heels of a disappointing series against the Ottawa Senators — one that may have unofficially pushed the Canucks beyond reach of the playoffs — we feel the need to take a break and talk about something completely different.
Completely different, but not entirely unrelated. Because, as you all know, there's nothing in this market that isn't tangentially related to the Canucks.
The NHL rulebook is a living document, undergoing change on a yearly basis as the league front office tries to tinker it toward perfection.
One recent change that might come in handy for the Canucks in the near future? The NHL quietly changed its draft lottery rules in March, reducing the number of lotteries to two and making it so that only bottom-ten teams have a shot at first overall.
In short, if the Canucks do finish in the bottom-ten, this means that they've got a better shot of moving up in draft — and a much lesser chance of moving down, as they've become accustomed.
But why stop there?
Surely, there are even more rule changes out there that could benefit the Canucks, or at least make the games more enjoyable to watch for their loyal supporters.
With that in mind, we're asking you:
If you could change one NHL rule, what would it be, and why?
Do you want Nikita Tryamkin to return next season, and under what conditions?
Your responses are below!
Bud Poile:
Plays RD.
Proven performer at the age of maturity.
No assets lost to sign him.
Anybody with hockey common sense wants to see Tryamkin back.
Two years.
$2-2.5 million per range.
M-NTC so he can be traded if it goes sideways.
fv fan:
100% in.
This is a KHL D, not the American League.
More proven than he was in the past I would say.
The Canucks are still a passive team with limited ability to turn it up physically or to protect their young stars.
They need to get bigger and a bit meaner.
Tryamkin ticks off a few boxes even as a #5/6, but with decent upside.
Make it happen.
Hockey Bunker:
The $1.5 to 2 million range for two or three years is worth it so at that price and term put me down as Tryamk-IN.
I suspect that's where this lands.
Then we will see if he can keep up to a faster league
Gives the Canucks enough depth that they can negotiate harder with their other free agent D such as Edler.
4everfan250:
I don't think he is good enough but it depends on Tryamkin's attitude. Is he willing to earn a spot and show he is good enough? He would provide the Canucks some more options, which is always a good thing because you never know how a player is going to work out and huge defensemen (even with limited skill) are assets NHL teams value, but he must be willing to go to Utica if the team needs him to for whatever reason. If he won't, like last time, then I say he has the wrong attitude and maybe Canucks can trade his rights away for a low pick or prospect.
Killer Marmot:
It depends on…
1) What Tryamkin is asking.
2) How much other teams are willing to trade for his NHL rights.
If Tryamkin is asking $2 million and other teams are only willing to give up, say, a third round pick, then sign him. Otherwise trade his rights.
Jaydee:
Honestly, I've always liked Tryamkin. This is not a question about the past, so I am not going to base my answer on who Tryamkin was, but on who he is now as a player.
Nikita has been, for the most part, a real good defenseman in the KHL since he bolted from VCR at the end of his rookie year.
He already has the experience of the North American ice, is a proven solid defender in one of the best leagues in the world and he has matured over those years.
His game is way more physical than it was back in 2016 and everybody knows he is stable.
With all the people I see complaining in the comment section of this site about how the Canucks have too many "undersized" D and how they need "size and stability," it seems to me that bringing Tryamkin and his 6'7", 240lbs would be a good step in that direction. Especially knowing that the guy can really skate.
I say $1.5 mil. Bring it!
Rathbone – Tryamkin.
Seems better than Brisebois-Chatfield, does it not?
Kanucked:
One year <$1M, show me contract. Otherwise, I would let him walk.
Ragnarok Ouroboros:
I always had the impression that Tryamkin had a very entitled attitude. That he didn't want to earn his place on the team by working through the AHL. That he thought of himself as a top-four defenseman deserving of top minutes and was upset when Willy didn't give him as much icetime as he thought he deserved. Now we hear his agent saying again that Tryamkin is a top-four defensemen again and they want Canucks to make a commitment to them without earning his spot.
I do think he has improved in the KHL and is probably at least a third line defensemen, so I don't mind signing him for that role at a reasonable price. But if he is going to bring a diva attitude to the team, then the Canucks should just trade his rights.
Kanuckhotep:
(Winner of the author's weekly award for eloquence)
If Tryamkin wasn't so Ural Mountains huge there'd be no discussion about bringing him back. Actually thought he was getting acclimatized to the show towards the end of his time here and if his heart and head are into being an NHL D, then they could really use his size and KHL experience. That's a large "if" mind you but if he can play and at the right price he could help. Not convinced until we learn more.
Fred-65:
What NT brings is something that is a rare commodity within the NHL. Look around, if there was another 6'8", 240 lbs player available out there then sure sign him. Here's the fact … there's none available. Yesterday, I took at look on YouTube of Tryamkin hits and frankly you tend to forget. He threw opponents around or had them bounce off him like ragdolls, and in most cases really got opponents p!$$ed off.
As to his not applauding Vancouver the city or life style …. grow up and get over it. He's a hockey player not a tourist guide…
51Geezer:
Absolutely 100% YES! Huge, nasty, and can fight a bit.
Under $2mil is reasonable, no NTC, paired with a speedier guy with the strict instruction that he will always be between his partner and their goaltender.
Grayvee:
There is a need and a fit. I wouldn't pencil him in as top-four, and his contract should reflect that. Two-year max and closer to $1.5 million than 2. Hope he can kill penalties.
Beer Can Boyd:
Given Tryamkin's size, and the total lack of prospects ready to play on the right side next year, I'm not sure the Canucks can afford not to sign him. And two years at $1.5- 2 million sounds reasonable. No player should ever be judged based on his time playing under Willie D. Or Doug Lidster, for that matter. If they do sign him, I'd hire Willie Mitchell to mentor his play. In fact, just get rid of Baumgartner and hire Mitchell to be the team's next D coach.
barefoot:
Yes, of course. Bring him back! He's a fan favourite and much needed size for the whole team of tiny dancers. When he rubs players out it's the best feeling in the world for all of us vicariously. That's worth buck$! Entertainment value is not to be underestimated. And he's good and needed and will get better. Make it happen fo' sho'.
A River Named Curt:
Given the team's cap constraints, the Canucks will have to sign a number of replacement-level defensemen at near league minimum salaries. That probably describes Tryamkin pretty well. The only issue is that Tryamkin shoots left, not right. But maybe the new coach will be more flexible on playing defensemen on their off-side.
Gino's 3rd Cousin:
The heart says yes and the brain says NYET! I loved Tryamkin when he played here, but that feels like ancient history now. The sense of entitlement that comes attached with his 6'8" frame isn't worth it for me.
Yes, we need more size and snarl on the backend, but the baggage coming with him from Russia negates that. If he was willing to come and earn a spot and possibly slot in as the 7th D-man, then sure, but his agent is proclaiming him as a top-four before he's even signed. I don't see Nikita supplanting Myers, Schmidt, or Hamonic, for that matter.
Another thing I have heard is that he would be good for Podkolzin's transition, but I don't buy that either. The guy had a very judgmental take on our city and his place on the team. I wouldn't want him spreading that kind of attitude to Vasily. Tryamkin really went to bat for Goldobin and said he also should have been seeing top-line minutes. Goldy is the softest player I have ever watched play along the boards. He couldn't win a battle and often just completely shied away from them. Tryamkin's inflated sense of self and his countrymen wouldn't be good for the team dynamic as Podz learns the ropes.
Darren C:
Sign Tryamkin to a one-year "prove it" deal at $1,000,000, without a no-movement clause. If he works out, fine. If he doesn't fit with the Canucks, surely some other team will be looking for depth D at next year's trade deadline.
Jabs:
Primetime soap operas ended in the '80s after Dallas and Dynasty ran their course.
The entire history of Tryamkin seems to fit the mold of a soap opera, in that he refused an AHL demotion even though it was clearly needed and would help his game. He reported to Russian newspapers that the NHL was too rough and Vancouver was pot city (maybe some truth there). After one full season it was back to Russia.
I know a lot of people are begging for this guy to come back, but I think they would be disappointed if he did. I would rather see his rights traded and draft a better player with the pick we hopefully get in return.
The Canucks have been patiently waiting for the return of Tram-man but this team has drastically evolved since he was last here and I doubt he could keep up with the pace. I would like to save the roster spot for our up and comers. Rathbone and Woo will both be fine NHL players soon and the Canucks could possibly draft another high d-man prospect this year.
With all this I bid you…Tryamk-out!!!!!
Alex G:
Assuming he has further developed/improved his overall play, his sheer size and skillset should definitely be worth pursuing with the upcoming roster openings on D. The Canucks own his rights only until later next summer, so this is pretty much our last chance to get him to play here. Many below have mentioned some of the boxes that he checks for the Canucks' current needs on D: big and somewhat nasty, decent skater for his size, defensive (vs offensive) D-man, low-cost, and wants to play here (or at least the NHL). Did I mention he is big, errr huge? The last 3 cup winners, plus Vegas all have or had at least three or four large D-men. We need some of that, too.
The real question many people are wondering about revolves around his attitude/sense of entitlement based on the last time he was a Canuck. It's been four seasons played in the KHL with Avtomobilist since Tryamkin left the Canucks as a 22-year-old. Should he get signed, he'll be 27 to start next season. A lot has changed for him in that time, both personally and professionally. There should be little doubt that he has matured all-round, and the big question is how would/could he fit in with the current Canucks. During those four years with Avtomobilist, he was given the "A" on his jersey 3 times. Teams don't usually give you an "A" unless you are a team guy, and show leadership qualities and maturity. I know it's the KHL, but it's likely he possesses at least some of those qualities, and most of the KHL teams' captains and alternates tend to be older players (which Tryamkin is not). He has also had some experienced NHL leadership to work with, as his captain this year was Pavel Datsyuk, and Nigel Dawes for the two years before that.
On paper this should be a no-brainer if his ask is $1.5M-2M. I'd rather the Canucks sign him and give him a chance to show his worth, than to trade his rights for a third round or worse pick. Doing nothing is not an option. He could turn into a solid, reliable, and hard to play against middle-pair d-man that may be a fit for years to come. If he doesn't quite pan out, I'm guessing that he would be not too difficult to trade for a draft pick or depth player to another team in search of size and depth on D. Not much risk here.
As far as conditions go, a full NTC should be out of the question unless it is a M-NTC (with at least 10 or so trade teams). I don't think a two-way contract is necessary, but there should be no guarantee of ice time. I'd prefer a two-year term, especially if the AAV is closer to $1.5M than $2M. If he turns out to be a stud, the Canucks get a year of UFA. If he was making less than $1M in Russia, he should be quite happy with this. Funny thing is that if he had stayed here, there's a strong possibility that he would have been making more (even double) of what he was in the KHL over the last few years. That's probably one of his biggest motivations today as he realizes his career is not forever. A motivated Tryamkin should be a good thing.
j2daff:
To let this guy walk would be yet another blunder to add to the list. I'm not saying he's a top-pairing defender, but he does have value and can play at the NHL level. His game did improve in the KHL even though there were ups and downs. IMO he could easily play in a #5/6 role, with second pairing not being completely out of the question. This isn't to say there doesn't need to be some level of "show me" in the contract and opportunity. $1.5-2M really isn't a substantial salary nowadays and is less than we've seen a number of other defensemen at his level get paid here in Benning's tenure. We do face yet another year of Benning's self created cap problems, which could create issues with this signing or any ability for possible improvement. A two-year deal would work for me.
DooDaaMan:
I'm all "in" he's worth a "try"! While he may not be captain material, he's still a two-time KHL all-star who is regularly among their league leaders in hits, blocks, and D-man minutes played. It will be great value if we sign him two to three years at $1.75 millionand he becomes a true top-four minute-muncher and a monster-masher to boot. He was such a beast and wild card when he was here that he instilled fear in opponents' eyes unlike any other Canuck in recent memory. He could very well be the next Gino type: big buddy/protector for our next Russian star Podkolzin and help in his transition to a new country and league.