Tyler Motte is the Canucks' best trade chip not named J.T. Miller or Brock Boeser
Photo credit:Bob Frid-USA TODAY Sports
The Vancouver Canucks are halfway through the 2020-21 season and are still somewhat far out of a playoff spot, trailing five different teams by points percentage for that last wildcard spot. The early season struggles under former coach Travis Green left this team a massive hole to dig themselves out of and despite a long winning streak upon the arrival of Bruce Boudreau, there is still plenty of work to be done.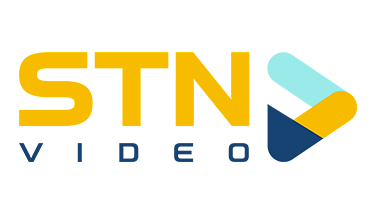 This has left the Canucks in a confusing spot heading into the trade deadline as their roster is constructed as if they should be buyers, but their place in the standings screams seller. The lack of prospects in the pipeline for a team that doesn't resemble anything near a true contender is concerning and by selling some of their valued players at the deadline, they could begin to work towards solving that issue.
Newly hired president of hockey operations Jim Rutherford has never been one to shy away from trading in the past and it's extremely unlikely that the Canucks end trade deadline season without making a move. Adding to the pressure to sell is a looming series of difficult decisions that will need to be made as several core players will require extensions over the next few seasons, a complicated situation considering the Canucks' shaky cap situation.
One name that has surfaced in trade rumours is Tyler Motte. The fan-favourite grinder has been a crucial part of the Canucks' bottom-six over the last few years and has 8 points through 24 games so far this season. Motte's effort and energy are always evident whenever he's on the ice and he stepped his game up in the 2019-20 playoffs, displaying that extra level in the playoffs that teams covet.
Off the ice, Motte has been a spoken advocate for mental health issues which has helped him create a closer relationship with the fanbase. In fact, Motte was recently revealed to be local hockey prodigy Connor Bedard's favourite Canuck. Motte is also a pending UFA, so if the Canucks don't deal him before the deadline, they will need to extend him during the offseason or watch him walk for nothing.
Why might a contender want Tyler Motte? 
Tyler Motte is the ideal bottom-six player as he's fast and makes life difficult for his opponents. He also has an underrated skillful element to his game which appears every once in a while, like when he scored a between-the-legs goal earlier this month against the Tampa Bay Lightning.
Motte is also carrying a salary cap hit of just $1.225 million per year, easily affordable for the vast majority of teams across the NHL. Since that deal expires this summer, trading for Motte isn't going to be a massive commitment. He has also shown the ability to be a strong penalty killer, something that any team across the league will value, though he hasn't been good enough to help the Canucks' anemic unit this season.
Overall, Motte is a versatile player that can slide into a lineup right away and contribute in multiple facets of the game. Considering he provides all that value for a very reasonable price, it's no surprise that teams have been calling the Canucks to inquire about Motte.
What might the Canucks be able to get for Tyler Motte?
The big question that will help guide the Canucks to make a decision on Tyler Motte is what the return would be in a trade. Could they get more value by trading him now while he has some value compared to keeping him and extending him this offseason? With that in mind, let's try to hypothesize some potential Tyler Motte trades.
Realistically, Motte's value probably lands somewhere around a 2nd-4th round draft pick depending on the team acquiring him. If the Canucks wanted to acquire a prospect instead of a draft pick, they would most likely be looking at B-tier prospects. In short, it's not going to be a massive return for the Canucks.
Should the Canucks trade Tyler Motte?
To answer the big question as to if the Canucks should trade Tyler Motte, I would lean towards the yes side of things. While it hurts to say that, as Motte has become one of the most likable Canucks in recent history, he doesn't change the on-ice product enough at the moment to be worth keeping over a mid-round draft pick.
The Canucks have traded away many of their draft picks over the past few years and could use some more to help replenish their prospect pool. Considering core players like Thatcher Demko and Nils Höglander were found in the second round, that return should be enough for the Canucks to pull the trigger.
As far as replacing Motte, the Canucks have a few high-energy wingers in Justin Bailey and Nic Petan who could both earn looks in the NHL. In addition, Will Lockwood is waiting and will challenge for a spot in the NHL next season, as well as an audition later this season if the Canucks continue to see their playoff chances dwindle.
What do you think the Canucks should do with Tyler Motte? Leave your thoughts in the comments below.