This is going to be a big year for Jett Woo: CanucksArmy Prospect Profiles #7
Photo credit:© Sergei Belski-USA TODAY Sports
This is going to be a big year for Jett Woo.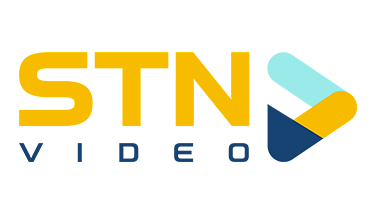 Since the Canucks drafted him at 37th overall in the 2018 NHL Entry Draft, things have been up and down for the right-shot defenceman.
After piling up the point totals in 2018-19 with the Moose Jaw Warriors — where he recorded 12 goals and 54 assists through 62 games — Woo's production took a hit the following season when he joined the Calgary Hitmen.
In 2019-20, Woo's final year of junior hockey, Woo put up just seven goals and 39 assists through 64 games.
The good news is, Woo doesn't have to be a point-producing defenceman to find success. In fact, Woo has always been touted as a defence-first defenceman.
Woo loves to engage physically and isn't afraid to mix it up with his opponents. Here's Woo sticking up for Lukas Jasek during a Utica Comets game this past season:
While his five points in 28 games are less than spectacular, Woo's progression as a regular top-four defenceman with the Comets last season cannot be undersold.
He'll likely never be a top-pairing defenceman, but his legitimate second-third pairing potential is still very real, and he'll have an opportunity to continue to grow and take a big step with the Abbotsford Canucks this season.
"You've got to be able to move pucks and you got to be able to defend," said Comets head coach Trent Cull last season. "Those things will get you ice time here and hopefully some ice time in the NHL. Jett is learning to move the puck well, he's learning to play with an edge."
This is going to be a huge year for Woo, who will try to further forge an identity. If he can develop into a steady and reliable penalty killer, his chances of one day playing in the NHL will greatly increase.
He plays a physical game and for him to find success at the NHL level, he'll need to keep developing that bite in his game.
When Jack Rathbone began his time with the Comets, Woo was his most consistent partner, and the pairing looked pretty solid together. With Rathbone on the cusp of graduating to the NHL for good, Woo and Rathbone could be a potential option for the Canucks down the line if Woo takes another step in the right direction this season.
When the Rathbone-Woo pairing was formed, Woo opened up his offensive game much more. He had four shots on net in his first five games without Rathbone as his partner, but after being paired up with Rathbone, he had 11 shots in the pairing's first five games together.
At just 21 years old, Woo is a new-age stay-at-home defenceman. He's tough as nails and has good mobility, and this next season in Abbotsford will be extremely telling of what the Canucks really have in Woo.
They'll want to see him trend in the right direction and continue to develop toward being a useful NHL defenceman.