The best and worst case scenarios for Bo Horvat's 2021 season with the Vancouver Canucks
Photo credit:© Anne-Marie Sorvin-USA TODAY Sports
Entering his seventh season in the league and second as team captain, Bo Horvat is poised to have a breakout season, and it's safe to say Bo knows hockey.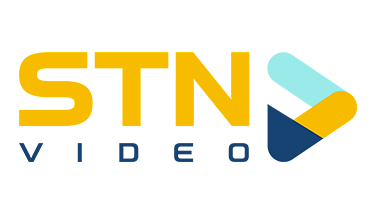 On pace to break his regular-season point total at the start of the last campaign, Horvat finished the pandemic shortened season with 53 points in 69 games. After an impressive postseason, Horvat will be eggar to hit the ground running come this season.
As for the postseason, Horvat's bulldog-like tenacity was on full display in the bubble, as he was hard to knock from the puck and bulldozed over his opponents, making him a force to be reckoned with in the Edmonton bubble.
Bo Horvat's past three regular seasons 
| | | | | | | |
| --- | --- | --- | --- | --- | --- | --- |
| Years | Games | Goals | Assists | Points | Avg Ice Time | Corsi% |
| 2017-18 | 64 | 22 | 22 | 44 | 19:21 | 49.2% |
| 2018-19 | 82 | 27 | 34 | 61 | 20:50 | 49.8% |
| 2019-20 | 69 | 22 | 31 | 53 | 19:44 | 49.7% |
Playoffs
| | | | | | |
| --- | --- | --- | --- | --- | --- |
| Year | Goals | Assists | Points | Avg Ice Time | Corsi% |
| 2019-20 | 10 | 2 | 12 | 20:37 | 43% |
Horvat's play has increased incredibly over the past three years despite not having consistent linemates. Horvat's points per game (PPG) has risen each of his six seasons.
Since Tanner Pearson's arrival, the revolving door on Horvat's right side has been steady. However, heading into this season, it appears as though Nils Hoglander will fill that spot for the foreseeable future.
Best case for Bo Horvat
Games: 56, Goals: 20, Assists:25 Points: 45, Corsi: 50%
Centering the second line, Horvat's primary goal the past few seasons was to shut down the opponent's top-line. However, this year, Horvat's role will look slightly different. Travis Green has talked about using the lotto line in match-up roles this season, allowing Horvat to thrive offensively instead of continually playing the shutdown role. Even with a defence first mentality last season, Horvat still managed to outpace his previous PPG. While in the bubble, Horvat was matched up against the likes of Ryan O'Reilly and others but didn't miss a beat as his strong defensive play was there all postseason long, which will undoubtedly continue this season in a more offensive role.
Out of his 53 points, 16 of those came from the man advantage, and 12 were goals. As a bumper in the middle, Horvat is an integral part of creating space and plays. With a lethal power play, the Canucks and Horvat will be a dangerous bunch when up a man.
45 points this year is an 0.3 increase from the 2019-20 campaign, it's a reasonable prediction given how Horvat has grown in the past three seasons. His Corsi numbers won't jump off the table due to matchup roles, but still, if Horvat can hover around the 50% mark once again, that will be a successful season for him.
Horvat's five on five display on both offence and defence is something to consider in how he plays. He takes the puck to the dirty areas and isn't afraid of getting hit. When he is on the ice on the defensive side, he matches up against skilled players who take the puck close to the net and slot to get scoring chances. Overall his play on both sides of the puck has improved within recent years, and he is poised to continue that trend.
Worst case for Bo Horvat
Games: 46, Goals: 12, Assists: 16, Corsi: 43%
Playing nearly every other day this season and against tough matchups and every game meaning something, Horvat's numbers could decline if Travis Green wants him more on the defensive side of things.
Having not missed a game since the 2017-2018 season, an injury to Horvat will derail his progression, which has been on the incline since entering the league. Horvat can hit his best if he stays healthy.
What else does a successful season look like?
A more prominent role on the penalty kill: last season Horvat was just shy of the 30 mark for the entire year shorthanded, which was last among those who typical kill. Though the bulk of that came when injuries or trades occurred, Horvat needs to work on his PK, which at times can be horrendous; there's a reason why he doesn't play regularly with a man down (he's not the best at it), but becoming better at the pk would be another weapon at Horvat's arsenal.
Finally, having a winger on the right side. As of right now, it looks as if it's Nils Hoglander's spot to lose. If he can take that step and become a top-six winger, Horvat will finally have the consistency he deserves.
What else does an unsuccessful season look like?
After becoming one of the best faceoff men in the league and winning a league-high 614: Horvat's faceoff percentage rang in at 57.3, a four percent increase from his previous two years at 53.7 and 53.8, respectively. A season in which Horvat drops back down to 53% or below 50% will be unsuccessful.
Overall, captain Horvat is poised to have another season in which his game reaches another level while helping his team reach the postseason for the second straight year.