Realistic expectations for Ilya Mikheyev with the Vancouver Canucks
Photo credit:© Bob Frid-USA TODAY Sports
It was a signing out of the blue, quite literally. In the first few moments of free agency, the Canucks swooped in and locked up Ilya Mikheyev to a four-year, $4.75 million AAV deal. His signing raised more than a few eyebrows, with little to no noise surrounding the move prior to it happening.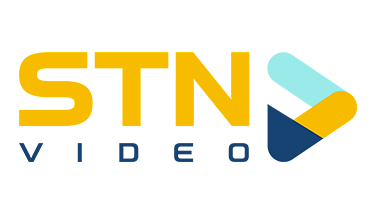 But now, the team has a bonafide middle-6 forward to call their own. Regardless of how the dominoes fall this offseason, Mikheyev will be part of this team going forward.
This leads to bigger questions of what kind of expectations should be placed upon his shoulders throughout his deal.
The 27-year-old is coming off a breakout season by nearly every metric. Mikheyev scored a career-high in goals and finished with 32 points in 53 games, playing primarily on the third line where he drove the offence. He also saw a leap in his shooting percentage, recording an unreal 14.3% clip through the 2021-22 season.
In theory, the prime years of Mikheyev should be happening during this deal in Vancouver. So what can fans expect out of him during this time?
His addition to the top 9 brings a combination of speed, puck possession, and penalty killing that isn't too common in the Canucks' lineup. Mikheyev doesn't have to show up on the scoresheet to make an impact, which is why Toronto fans were pleasantly surprised to have the production he had this season.
Management hasn't been shy about discussing the need for speed in the lineup. It's something Mikheyev is more than known for, even being able to beat out McDavid in some footraces. It's an aspect of his game that should continue to translate over, regardless of on-ice circumstances.
Mikheyev also brings a strong defensive game. With his foot speed comes good awareness in his own end, a reason why he was trusted on the penalty kill unit for Toronto. With 39% of his starts coming in the defensive zone, it's no wonder that Sheldon Keefe leaned on Mikheyev when in a pinch. Barring a major injury, that's something that should continue to stick as Mikheyev moves onto Vancouver, a hard-working defensive forward trusted with big responsibilities.
There's also something to be said about playing a bigger role. In Toronto, Mikheyev was stuck on the third line with linemates like David Kampf and Pierre Engvall. Solid players, but also not world beaters offensively. In Vancouver, he could end up shifting alongside Bo Horvat or Brock Boeser, something sure to help with his offensive production. Just look at what happened to JT Miller after he was given a larger role with the Canucks. Not saying it happens again in Mikheyev's case, but something to consider.
Expecting Mikheyev to continue to shoot at a 14% rate is unsustainable. What is sustainable to expect is more ice time and game time to achieve the same production. Mikheyev spent the first two months of the season out with a broken thumb and returned in a lesser role than he should expect with the Canucks. There's a possibility that he'll be able to match, or even top it given the correct circumstance.
GM Patrik Allvin spoke about what he expects from Mikheyev going forward.
"I think he's capable of scoring, you know, up to around 20 goals, 15 to 20 goals. But what he brings more is (opening) up lanes for other skilled players. That's the intriguing part with him," Allvin said during his media availability.
His assessment should be a good benchmark for what to expect offensively. Mikheyev is a gifted skater, one that can push the pace and has some offensive pop as well. It'll be interesting to see how he fits into the Canucks' top 9 and which players he will mesh best with. Potentially, having someone like Mikheyev could free up space offensively and defensively for his linemates.
What's nice about this contract, and the player, is that regression shouldn't be expected. Mikheyev's best attributes, his speed and his penalty-killing ability, should not wane during the duration of his contract. In fact, if anything, it'll improve as the Russian heads into his athletic prime.
What is a little up in the air will be that point production. It remains to be seen if Mikheyev can keep this up and become a consistent second-line option in Vancouver. He's done it for one season, and now with the potential of a bigger role, he'll have to step up even more for the contract to be worth it.
Fans should be thrilled about a speedy two-way winger inserted into the lineup. A player that'll feature on the top penalty kill unit, and possible cameos on the second powerplay unit. It's something they should expect for the entirety of Mikheyev's stay in Vancouver. What they should also expect is a 15-goal, 35-45 point performer. There's definitely going to be a slight reduction in his shooting percentage. But Mikheyev is showing the signs of figuring out the offensive end of his game and will be playing more and with better linemates.
It's a recipe the Canucks are gambling on for future success down the road.