4 middle six line combinations for new Canucks forward Jimmy Vesey
Photo credit:© Nick Turchiaro-USA TODAY Sports
Newcomer Jimmy Vesey can provide forward depth that this team craves so badly.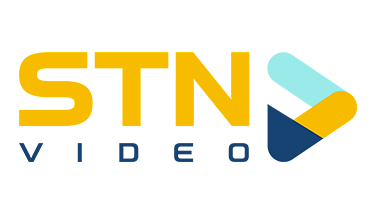 The Vancouver Canucks dipped into the waiver wire on Wednesday afternoon and snagged the winger from the Toronto Maple Leafs.
This was also the same day in which the Canucks had to ice Jalen Chatfield as a fourth-line winger.
Vesey wasn't getting much ice time in the Leafs' lineup. He had played in 30 games for the Leafs this season but played under 10 minutes of ice time in one-third of those games. Vesey now has an opportunity for a fresh start and is ready to get things going.
"I'm excited for the opportunity," said Vesey. "From talking to coaches, it looks like I might have a more prominent role on the team than what I had with Toronto. You got to love the opportunity and that chance to succeed."
There will be opportunities here for Vesey. He's a big body winger who has bounced around the league over the past couple of years. Here in Vancouver, he fits right into one of the organization's immediate needs.
The analytics don't pop off the page for Vesey. He's never had a season with positive control of Corsi, scoring chances for, or expected goal share. He's a winger who scored at will in college but hasn't been able to find success on the power play since his rookie NHL season in 2016-17.
He's shown to be an effective player at five-on-five and will get the chance to play higher up in the Canucks' lineup.
This team is in desperate need of a middle-six forward.
Here are four potential line combinations with Vesey in the middle-six.
Vesey-Sutter-Hawryluk
This is the most likely combination we see on Friday night against the Canadiens.
This trio took the warm-up skate together on Wednesday night just minutes before finding out that Vesey would not be able to participate in the game. Brandon Sutter and Jayce Hawryluk will bring their less offensive style of play that looks to stay even on the goal share instead of winning it. Vesey will play the left-wing in this scenario and you would hope that he is ready to drive the net. I can see some success for this line in situations where they can get ice time with Tyler Myers or Quinn Hughes.
Both those defencemen can get shots off from the point and these three players could generate some goals around the crease with a crash the net mentality in the offensive zone. That's perfect for Vesey, who has scored a good majority of his goals within 10 ft of the crease's edge.
This line combination is the safe bet for where Vesey slides into the lineup on Friday night.
Now, let's get to some fun ones if Vesey is able to make an impact similar to Josh Levio after he was traded for back in December of 2018.
Vesey-Gaudette-Virtanen
This line screams offensive potential.
It doesn't feel like a safe line in terms of two-way play, but this line would shoot the puck from anywhere on the ice when they are in the offensive zone. Vesey's skill around the net would work with Gaudette and Virtanen's love of getting shots on net. The real problem would be their puck retrieval in the defensive zone. For Gaudette, I actually think he does a good job of gaining possession in the defensive zone. He is tenaciously energetic and disrupts the opposition's cycle on the boards but can find himself out of place at times when he is playing centre on a line.
Virtanen in the defensive zone is a bit less energetic as he seems to always be ready to spring out of the defensive zone and into an odd-man rush or two-on-two attack. It's going to depend on how effective Vesey can be as a defender in his own zone. He will have success if he's able to retrieve pucks and gain possession consistently like we saw Leivo do for 85 games through two seasons with the Canucks.
Fans should be excited for this line to have shifts together but would also be holding their breath when the trio finds themselves in the defensive zone. At this point in the season, it could be worth a shot once Elias Pettersson comes back into the lineup and slides right back into his first-line centre position.
Höglander-Horvat-Vesey (Pettersson out of lineup)
If Vesey is going to have success as a top-six contributor to this team, this is one of the lines he will do it on.
Bo Horvat has looked excellent alongside Brock Boeser and Nils Höglander in their two games as a line. Those games were also against the Ottawa Senators and once Pettersson returns, it should bring the return of The Lotto Line.
The passing ability of Höglander and the love of scoring goals around the crease from Horvat and Vesey has the potential to work well together. Höglander and Horvat play a quick pace through the neutral zone and Vesey would need to be able to keep up with that or be very good at following the puck through a rush as he approaches the net.
A lot of Vesey's success is going to stem from his ability to play in the defensive zone. This line feels like one that could control a high percentage of the shot share but will face tougher matchups than any of the other lines mentioned in this article.
Vesey-Pettersson-Miller (Pettersson in the lineup)
The other option for Vesey in the top-six comes if Travis Green wants to keep the Höglander-Horvat-Boeser trio together. The line showed well against the Sens, but we will likely see a tougher challenge as they face the Canadiens in back-to-backs on Friday and Saturday.
Vesey has played over 300 minutes of NHL hockey with J.T. Miller as a linemate. There is a relationship there that could help make the transition to the top-six a smooth one for Vesey. When you play with Pettersson and Miller, you are expected to control the goal share. This duo needs to have the puck in the offensive zone and many of the shifts will start with an offensive zone faceoff.
This would be the ultimate position for Vesey to land in, playing with the top two point producers from last season is a spot that waiver wire pick-ups dream of.
Once again, Vesey's chance of playing on this line will need to come from his ability to attack from defending as this line scores a lot of their even-strength goals on the rush. Vesey would need to be ferocious on pucks and attack the net with authority to stick on this line.
It's a hell of an opportunity if the occasion arises.
Vesey is aware of the skilled forwards on this team and is ready to slide in wherever he fits best. "I think this team has a lot of good pieces in place," said Vesey. "Hopefully I can add to the mix. I played up and down the lineup in New York, and in Buffalo, I played stretches with their top-six. I always felt that when I'm on top of my game that I belong there. I think for me it's just a matter of consistency, and being able to do that every night, that's something I still am striving for."
No matter the case, this is a good waiver wire pickup for the Canucks. They went out and addressed a problem with a cheap addition on a player who has the potential to help in many different areas of their lineup. There shouldn't be an expectation for a career revival after a couple of down years, but this is how those types of stories come to fruition.
It's clear that Vesey can add something to an NHL lineup, and with Vancouver, he will get a shot to prove that he is more of a middle-six player instead of a fourth-line grinder. This might be one of the last shots for Vesey to prove that worth. This type of drive from a player can bring an impact that hits a lineup like a Monster Energy Drink to a night shift worker.
Let's see what Jimmy Vesey can do. This is the right time and place to show it.