With their playoff hopes dwindling, Vancouver Canucks roll out new-look lineup at Wednesday practice
Photo credit:© Bob Frid-USA TODAY Sports
The Vancouver Canucks' playoff hopes are dwindling with each loss, and they're quickly running out of time.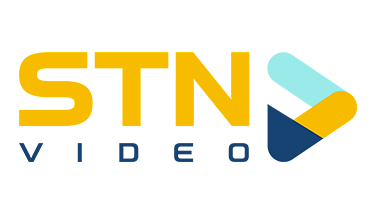 As our own
Stephan Roget pointed out
a few days ago, the Canucks will need to go on a monumental run in order to force their way back into the playoff picture.
After a gut-wrenching loss to the Edmonton Oilers on Tuesday night in which they squandered a three goal lead, head coach Travis Green and his staff decided to give the lines a major shakeup.
The main change that stands out is Nils Hoglander being promoted to the first line to play with Elias Pettersson and Brock Boeser while J.T. Miller goes down to the third line wing spot.
Hoglander has been a major bright spot for a club that flat-out hasn't had many this season. He's surprised everyone and is being rewarded for his solid play by getting to move up to the first line to play alongside the organization's best forward. Look for him to continue his trend of running with every opportunity he's given.
"I wanted to get a different look in practice," said Green. "I didn't like the way we played last night. You might see some changes in our lines tomorrow."
Miller has been visibly displeased with himself countless times this season, and both he and Green hinted that less ice time may help to get him going.
"I love J.T. Miller," said Green. "I think it's been a great trade for our team. I have to do a little bit better job of managing his ice time."
"We're taking a lot of penalties right now, and we're trailing in the 3rd period," noted Miller. "If I played less minutes & we had a lead in the game, you might see a fresher version of myself, but it's part of the grind. I'm not going to use it as an excuse… We know that we're a better team than we're showing right now. We're trying, and it's coming."
Perhaps the most surprising move is that Jake Virtanen found himself back in the top six. If he indeed finds himself in that spot tomorrow night, it will be interesting to see if he's able to seize the opportunity or if Green elects to juggle his lines around.
With Travis Hamonic back, it would appear as though Olli Juolevi will find himself on the outside looking in once again. He was holding his own alongside Tyler Myers — granted, in extremely sheltered minutes — but obviously the Canucks would like to get a better idea of what they have in Hamonic.
Additionally, Jayce Hawryluk, who was injured in training camp after a collision with Tyler Motte in a scrimmage, could get a look in place of Antoine Roussel last night. Roussel was fined $5,000 by the league this morning for roughing Edmonton forward Jesse Puljujarvi last night.
The Canucks are quickly running out of time, and while it's crazy that we're saying this at the 22 game mark, this line shuffle may be a last-ditch attempt at turning things around before it's officially too late.