Nils Höglander won't get many Calder votes but he should be in the conversation
Photo credit:© Bob Frid-USA TODAY Sports
Nils Höglander has nine goals and 10 assists through 39 games and has been one of the best stories of the Vancouver Canucks' season.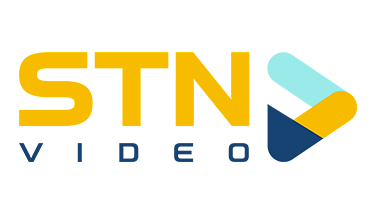 It has been an impressive rookie season for Höglander. He may only have half the amount of points as the NHL's leading rookie scorer, Kirill Kaprizov, but it's more than just scoring for Höglander. He has shown so well with his effort level and attentiveness in the defensive zone while also being asked to play matchup minutes against some of the best players in the league like Connor McDavid and Auston Matthews.
Höglander shows so much promise when evaluating from a pure eye test perspective. He gives you 100% on every single shift and surprises opponents with how strong he is in board battles.
That being said, I wanted to explore how he ranks up against the top 10 scoring rookies in the NHL from a more analytical pespective. We all see the effort that he brings in each game so let's see how he ranks up against the top rookies in some stats aside from goals and assists.
As I say that, here is the top-scoring group of rookies that I will be comparing to Höglander.
The first impressive stat for Höglander is his ability to contribute at even strength.
Out of the top 10 scoring rookies in the NHL, only Yegor Sharangovich has fewer power play points than Höglander. On the season, Höglander has one power play goal. The Canucks' second power play unit has been one of the worst second units in the NHL and on most nights does not get much ice time with the first unit eating up a large majority of the man advantage minutes.
Höglander has made his mark at five-on-five this season. This is how he ranks against the top rookies in the NHL.
To go with his points, he is also generating a ton of scoring chances and does a great job of filtering the puck towards the net. Höglander is top five for rookies in shots, individual expected goals, individual scoring chances, high danger shot attempts and overall shot attempts per minute.
He has done an excellent job of moving the puck up ice on a Canucks team that is near the bottom of the league in controlling offensive possession. Höglander leads the Canucks in Corsi control and scoring chance control. He does a good job of extending plays in the offensive zone and maintaining possession through the neutral zone.
Furthermore, on top of Höglander's great five-on-five play, he has done it while facing tough competition playing on the Canucks' top matchup line. Höglander has played against opposing top-six lines well above league average while having most of that time against other teams' top lines.
Höglander plays against opposing teams' top-six well above league average while being below league average against teams' bottom-six players.
Comparing Höglander's quality of competition to some of the other top rookies in the NHL tells a story of how hard his matchups have been all season long. Have a look at how each of Kirill Kaprizov, Jason Robertson and Tim Stützle have played above average minutes against bottom-six competition and below average minutes against oppositions' top-six forwards.
One of the reasons why Höglander is able to have success against this tough competition is his relentlessness to pursue puck possession. He is a hound on the puck and frustrates his opponents with his rabid aggressiveness to control the puck.
He is constantly forcing turnovers and immediately shifts into attack mode once gaining possession.
There is still room to grow in Höglander's game. Let's not forget that he turned 20 just four months ago. He was thrown onto the Horvat line on the first day of training camp and likely had no idea about the tough minutes that Travis Green demands of that line.
The main reason why Höglander has stuck on that line for the majority of the season is his defensive game. Travis Green demands a lot from that Horvat line and Höglander's defensive game has not let his head coach down all season long. The interesting thing is that during these tough matchups, he has also been able to help improve Horvat's offence.
Over the past three seasons, Horvat has assisted on or been assisted by Höglander at a very high rate compared to the rest of his linemates.
Interesting to see Tanner Pearson so low on that list.
Höglander stacks up well compared to the rest of the rookie crop when it comes to scoring chances. When he is on the ice, he creates more scoring chances than all of the top-scoring rookies in the league with 29.63 per 60 minutes.
Unfortunately, these stats likely won't help Höglander in a Calder race. The voters are going to take a quick look at the scoring leaders and see Kaprizov or Robertson's point totals and cast their vote with that information.
As a second-round pick in the 2019 draft, he is leading his draft class in points per game and is the second-youngest player in the NHL's top-10 of rookie scoring.
Another final note on Höglander is that he has now gone through two separate full-team COVID-19 outbreaks in the past six months. His SHL team Rögle BK had a major team outbreak that kept them off the ice for two weeks at the end of November. This 20-year-old has had a whirlwind six months and through it all, he has been one of the most dominant rookies in the NHL.
This surely isn't Höglander's final form — we haven't even seen a lacrosse goal yet!
His play away from the puck is his driving force as a night-in-night-out impact player but with confidence, he will begin to execute more of his nasty dekes and showcase his smooth hands more. If only Botch was here so he could tell Höglander "bro, do your dekes."
Those dekes will come and they will be beautiful. This is still a learning year for Höglander and from what we've seen so far, the future is bright for this young skilled winger.