Monday Mailbag: Pod-Petey-Boes, Rathbone's top-four readiness, and all-aboard the Graovy-Train
Photo credit:Matthew Henderson
Another week has passed and that means it's time for another edition of the Monday Mailbag here at CanucksArmy.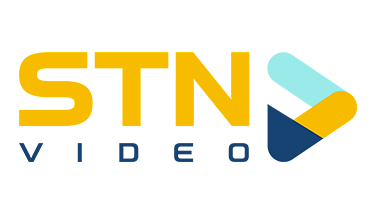 David Quadrelli is away this week because he is trying to throw a 75mph fastball busy making tomato sauce this week.
I'll be taking over once again and without further ado, let's see what the wonderful people of Canucks Twitter had to ask this week.
Many fans hope that Vasily Podkolzin can hop right into a top-six role. He's got a ton of skills that translate to the NHL and from my viewings, his playmaking looks to be the attribute that will cement him as a top-six winger.
Having Podkolzin play alongside arguably the Canucks' top two shooters is a plan that makes a lot of sense. With this, you have the option to play J.T. Miller with Bo Horvat and Nils Höglander to round out your top-six group. You also have the possibility of Miller playing centre on the third line with (insert wingers here).
Podkolzin thrives around the boards and with Boeser and Pettersson being primarily perimeter scorers, it means Podkolzin could fish pucks out of the corners and find streaking attackers in the slot like Tom Brady to Wes Welker in 2011.
I'm leaning towards Podkolzin-Pettersson-Boeser being the potential line combination in which I am most intrigued by for next season.
It's no secret that I'm very high on Podkolzin and with the right two linemates, I believe he can be an excellent addition to an NHL first line.
Pettersson and Boeser are great scorers and Podkolzin does everything else at a high level. The fit feels great to me, so let's hope we can see it next season
Let's do a couple of quick hitters.
Nope, he will not play another game this year and may not play another game in the NHL. He needs 30 to get to 1000 but may not end up making it there.
Anything is worth a shot right now. There are a handful of lines around the NHL that feature three big bodies and it seems to work for some of them. If you run these three out in a traditional fourth-line role, they could very likely have success.
That's a clown question, bro.
Me being scared of Dave's slurve would be like a fish being afraid of water.
I         don't          know,
it's                 fun.
After a strong showing from Jack Rathbone over the past week, this question is definitely on the minds of Canucks fans recently.
It's asking a lot of Jack Rathbone to come in and play top-four minutes against top-six competition next season.
The thing is, he could very likely be ready for the challenge. Everywhere he has played hockey, he has surprised those who follow him. He will be pushing for more minutes down this final stretch of games and will be a lock to make this Canucks roster out of camp next year.
Edler is what he is and the Canucks will not be parting ways with him unless he wants to retire after this season.
I'm higher than most on Olli Juolevi, so I think he would be ready to patrol a third pairing alongside Tyler Myers. Juolevi has missed so much development time due to injuries that I believe he is still on an upward trend that can go one of two ways from this point forward. Either he is just beginning to crank up as he realizes what he needs to improve on and comes back significantly better next season; or he could plateau next season as a 6/7 defenceman who can kill penalties for a team in a pinch.
If you are running out the three young men on the left side, you need to have Travis Hamonic back to play with Quinn Hughes, and with that logic, Rathbone will be partnered up with Nate Schmidt.
A Rathbone-Schmidt second pairing sounds interesting, to say the least.
We will see that pairing at some point next season but it's too hard to fully invest in this idea because I think most of us believe that Edler will ultimately be back next season.
So, to answer the question, the Canucks could move on from Edler if they wanted to but unless they find another left-shot defenceman to battle with Juolevi for the 6/7 spot, I think we see Edler back with the Canucks to kill penalties and defend late leads for at least another year.
Tyler Graovac has had a good week, that's for sure. He scored at a nice little clip during his last two seasons and if he is healthy and can put goals in while playing fourth line minutes, then sure, he's for real.
It's hard to write off a player with such a small sample size but his game has looked good and his size and compete level is something that I've liked as he is being used in a fourth-line centre role.
We're all about the Graovy-train right now and he's a great quote in the zoom calls so let's hope he can find a role with the organization even if it's being an hour drive away as he centres the top line of the Abbotsford Aces.
Lind: He needs to get quicker. His quick decision-making is impressive but without a better burst of speed, he might get pushed into being a third or fourth line player instead of being a third line guy who can be moved up to the top-six in a pinch.
He's got some nice traits so far and should be motivated all offseason to come into camp this fall and earn a full-time spot with the Canucks.
Rathbone: He's been as advertised. His skating is clearly NHL level, his snap passes are strong and find blades with extreme consistency.
It's been a dream start for Rathbone and his first few showings at the NHL level have certainly changed the way that the Canucks should look at their defence corps for next season.
This kid is legit and needs to be given a role where he can have the most success possible.
Thanks for coming by for another Monday Mailbag. We will be back next week for another round of questions and answers.
Be sure to follow CanucksArmy on Twitter and keep your eye out on Sunday afternoons as the call for questions is typically sent out around noon!
Have a good week everyone, and stay safe.