Monday Mailbag: The "fine nine" prospects and how the Canucks should approach drafting a goaltender
Photo credit:Matthew Henderson
Another week, another mailbag.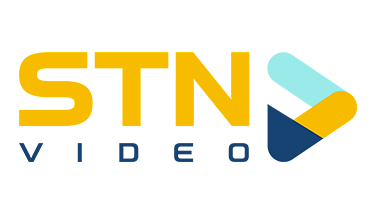 As always, let's see what you wonderful people asked this week!
The Buffalo Sabres own the first pick in this year's draft, and the Vancouver Canucks will pick ninth.
If Buffalo takes Wallstedt at first overall, I will be shocked, but all that means is that the Canucks have an even better chance at selecting an extremely solid player at ninth overall.
Drafting a goaltender in the first round is something I typically advise against, but it's something I would strongly advise the Canucks against.
The work of goaltending coach Ian Clark — who the Canucks are confident they'll get a deal worked out with in the near future — extends far beyond the work he does on the ice.
The effects of Clark's work in Columbus on the amateur scouting side are well documented and are still being felt by the Blue Jackets today with starter Elvis Merzlikins and names like Daniil Tarasov and Veini Vehvilainen still on the way.
In Vancouver, he's only been a part of one draft where the Canucks took a goaltender: 2019 when the club selected Latvian goaltender Arturs Silovs in the sixth round.
In 2020, Clark and the Canucks were high on Finnish goaltender Joel Blomqvist, who was selected by the Penguins in the second round. There were rumblings that if Blomqvist was available in the third round — when the Canucks made their first selection in the draft — that they would have selected him over defenceman Joni Jurmo.
Clark is good at identifying talent — there's no denying that — so the Canucks would be smart to use their first round pick to select a skater while using a mid-late-round pick on a goaltender flying below most teams' radars under the guidance of Clark.
Additionally, the club's current goaltending situation is in good hands with Thatcher Demko under contract for the next five years and Michael DiPietro knocking on the door to challenge for the NHL backup role. The aforementioned Arturs Silovs is going to be a name to watch in Abbotsford next year as well.
There is going to be plenty of draft coverage and draft talk on this site over the next month or so. As mentioned above, the Canucks will pick ninth, and are confident that they'll be selecting a very good player when they announce their first round pick.
Many have thrown names like smooth-skating right-handed defenceman Brandt Clarke out there, but in reality, Clarke, and the other "top four" defencemen in this draft will likely be gone by the time the Canucks pick.
A name who many think could fall and be a steal for the Canucks at nine is centre Mason McTavish.
To answer the question, I most want the Canucks to draft McTavish at ninth overall, unless Brandt Clarke or some other projected top-five pick miraculously falls into the Canucks' laps.
As for least? I'll say I least want the Canucks to select Wallstedt, for reasons outlined above.
Before the season ended, Jim Benning made an appearance on Sportsnet 650 and rather feistily said that "you guys don't have all the information" when asked about the team's cap situation after signing Tanner Pearson to an extension.
This would suggest that there is something coming this offseason that will free up some cap space for the Canucks. Whether this is a Loui Eriksson retirement — good luck with that one — or another player being added to LTIR, the Canucks sure sounded like they were confident that they'll be able to free up some money this offseason.
As for moving a bad contract? Anything is possible, but in a flat cap environment, few teams are going to be eager to take on a bad contract without moving one out as well.
Benning said the team will use buyouts this offseason, so that will certainly free up some space. If you count that as "moving a bad contract" (I don't) I'd say the chances of the Canucks moving a contract this summer around 95%.
If you only consider moving a bad contract to mean trading with another team, I'd say the chances of that happening are around 25%.
It wouldn't surprise me in the slightest to see something unforeseen happen with the Canucks' current cap situation, but right now, I don't think it's going to be through a trade.
To close out this week, let's tackle the question: what does the best fourth line for the Canucks currently look like?
Jayce Hawryluk signed a one-year deal and started to improve toward the end of the year. Bringing him back on another low-risk deal is a smart bet to make for this team, and I think it's one they'll make.
Ideally, he's one of the two wingers on the Canucks' fourth line. Now we arrive at the centre position. Jay Beagle could be back from his neck injury in time for training camp, so he's likely given this spot. But if the Canucks go get a proper third line centre and want to make their fourth line more of a traditional low-minute, easy matchup fourth line that can contribute on offence once in a while, then somebody like Travis Boyd is likely a better option down the middle.
Is a guy like Kole Lind or Jonah Gadjovich ready to hop into a fourth line role? In the case of Lind, it largely depends on if the Canucks go out and get another winger this offseason, which they likely will. I like him in that spot on the fourth line if that is indeed the case.
Another name to watch for the fourth line: Zack MacEwen. He's at risk of becoming a bit of a forgotten entity, but if he comes into training camp with a vengeance — similar to how he did during the Canucks pre-bubble training camp — then things could get even more interesting for the Canucks' fourth line.
That's all for this week folks! To ask a question in a future mailbag, be sure to follow me on Twitter
@QuadreIli
and keep an eye out for the weekly mailbag tweet!