Monday Mailbag: Should the Canucks trade down in the 2023 NHL Draft?
Photo credit:Matthew Henderson
Happy Draft Lottery Day to all those who celebrate.
Sure, the lottery has not gone well for the Vancouver Canucks over their existence, but the balls will fall randomly on Monday night and we can still hope for the best.
And this is perhaps the best year for the Canucks to win the lottery. The projected first-overall pick is a hometown kid who wants to bring a Stanley Cup to Vancouver. He even gave John Garrett a shoutout on his Instagram story on Cheech's final regional broadcast with the Canucks — calling the long-time colour commentator a legend.
I'm staying hopeful because even though the Canucks hold just a 3% chance of landing the first overall pick, it's more fun to imagine what it could do to this organization instead of just accepting that there's a 97% chance that the Canucks don't end up picking first in the 2023 NHL Entry Draft.
Aside from the draft lottery, the other big news from the week was that the Abbotsford Canucks were eliminated from the AHL playoffs. They fell 3-2 in game four at the Abbotsford Centre and ultimately were not able to match Dustin Wolf and the AHL's best team from the regular season.
There are still a ton of positive takeaways from Abbotsford's season and the best one is likely that players will want to play for the Abbotsford Canucks in the years to come.
Gone are the days of having the minor league team in Utica, where players
experienced break-ins
that saw their Xbox's get stolen and then had to travel across the continent just to get to the NHL club.
Abbotsford is just down the road from the NHL team's home base and certainly has gained attention from agents with development coaches like Daniel Sedin, Henrik Sedin, Marko Terenius, Mackenzie Braid, Yogi Svejkovský, and more. The atmosphere in the playoffs was electric and now that the organization has a taste of winning, they are set to go all in and make that the norm down on the farm.
I'm sure we will get into both of the aforementioned topics during the rest of this mailbag, so, let's not waste any more words.
Let's open up the mailbag and see what the wonderful people of #CanucksTwitter had to ask this week.
You've got to believe.
Just don't bet your house on it!
Or your car, since we live in Vancouver and don't own houses.
Tristen Nielsen has been a DAWG all year long and we sure do hope that he is back with the Abbotsford Canucks next season. The 23-year-old undrafted centre/winger certainly has some exciting skills in his toolbelt but still needs to improve his game to be considered in the realm of being an everyday NHLer.
The good news is that Nielsen saw a massive improvement in his sophomore season — the offensive output went through the roof. Nielsen finished the 2021-22 season with 11 points in 41 games and followed that up by putting up 41 points in 64 games this year.
Nielsen was also one of Abbotsford's best two-way forwards, and that meant that he received a ton of very important minutes late in games while protecting a lead.
After his progression from his rookie season to what he just did in the 2022-23 season, we believe he is worth an NHL contract.
The kid has shown growth in all the areas we wanted and he is well known around the AHL as a hard player to play against. If he continues to grow his offensive game and is close to a point-per-game next season, he will have a shot at the NHL soon. Nielsen's EliteProspects page says that he is 5'10", but my Tinder page said I was 6'5″, so I get it. He is a smaller player but not necessarily too small to be effective in the NHL.
We don't see him cracking an NHL top-six anytime over his career but he does have some very translatable skills to be an effective fourth-line player. Nielsen is extremely fast in the AHL and has become a sturdy penalty killer for head coach Jeremy Colliton. On top of those things, Nielsen can play centre and that is very important. He's got unmatched hustle and we love that for a fourth liner. Nielsen also spent a lot of his time on Abbotsford's top line this season. He's close to getting some NHL games but still requires that NHL contract for the opportunity to even be possible.
With some NHL contract spots coming off the books for the Canucks, there are some spots for Nielsen to sign and be eligible for the NHL.
Michael Ferland and Carson Focht are a couple of forwards who won't be getting NHL contracts next season. That opens up a couple of spots and we like Nielsen to be one of the guys who fills those contract spots.
Give the kid a one-year deal, he's earned it!
I don't think that they were robbed. Both of them got votes, I know that.
Elias Pettersson will continue to be in the conversation more and more as the years go on. He may even win it one year.
As for Quinn Hughes, winning a Norris Trophy is going to be very difficult but it's certainly possible. I know he got some votes this year as well. It's going to take a monster season for him to win this award but believe me, he is already in the conversation.
As we mentioned earlier, we like Nielsen for depth.
Aside from Nils Höglander, the obvious name is Arshdeep Bains. The kid is really really really smart. Those who tuned in for the first time to see Abbotsford in the recent playoff run were able to see how well he is positionally and he just seems to understand where the puck is going instead of just chasing it. He's a commander with the puck and has good enough hands to be able to chip in on some offence.
Bains' growth on the penalty kill was extremely impressive this season. That may end up being his ticket to becoming an everyday NHLer.
We think he will push in training camp and be working with Rick Tocchet at every opportunity this summer.
As for other players pushing for NHL games next season, Jack Rathbone, Linus Karlsson, and Arturs Silovs are all kind of in the same boat.
They each have some skills that you really like but lack that final piece to cement themselves as NHLers.
Silovs is a bit different because he is just so young, he lacks longevity but that is coming.
Karlsson and Rathbone will need to be more effective at five-on-five on both ends of the ice. Karlsson's skating may hold him back but he just seems to be very smart around the puck and that showed in the AHL this season. He surprised us this year and he may surprise us next season. Honestly, I'd rather see Karlsson in NHL games than Kravtsov next season.
As for Rathbone, you already know what I'm about to say.
Can he defend NHL competition?
We will have to wait and see what Rick Tocchet thinks.
I wouldn't be surprised to see him back with Abbotsford but I also don't know for sure if he will be back.
That broken leg at training camp in 2021 changed his career and he will probably get an NHL contract somewhere this season but I'd say it's 50-50 if he's back with the Canucks or if another NHL organization wants to get some toughness on the back end and adds him for depth.
All the players really enjoyed playing for head coach Jeremy Colliton.
Pending free agents Justin Dowling, Noah Juulsen, and John Stevens are good veteran leaders in the AHL and I'd guess that they are all back next season.
There's a good crew of young talent coming to the AHL next season and they will be the drivers of the bus but players like Dowling, Juulsen, and Stevens are the coffee that keeps the driver going.
Aidan McDonough, Akito Hirose, Cole McWard, Filip Johansson, Josh Bloom, and Nikita Tolopilo will all be added to Abbotsford next season and that's a nice handful of young players to join Aatu Räty, Danila Klimovich, Arturs Silovs, Jett Woo, and the other young players.
Abbotsford is likely going to be even better next season.
Get ready.
Top pair of Ethan Bear and Tyler Myers?
Let's go!
Honestly, I don't really care for the World Championships. I hope all the Canadians have a nice vacation with some hockey mixed in.
The European teams really care about this tournament. They will be locked in and have spent a lot of time building chemistry in their respective leagues this season.
I am excited for Devon Levi to be the goalie. That kid is electric.
I doubt Jeremy Colliton will be in the NHL next season.
Let's see what he does with an even better Abbotsford team next season.
Pesto with chicken.
Alfredo with pasta.
Alfredo with chicken and pasta.
Alfredo wins.
Two McDoubles with no onion, add Mac Sauce.
Three chicken McNuggets with a sweet and sour sauce.
Medium fries with five packets of ketchup.
A large orange drink. (bring it back)
These ramen noodles.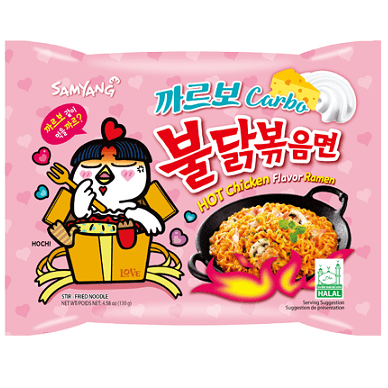 My argument would be that the group between 10 and 25 are all similar in terms of projecting what they will be in the NHL. If your guy is gone at 11, get yourself an extra second-round pick for a defenceman and then take a swing on a forward you like with the 17-25th pick.
Gone at 11 to the Canucks, sure.
I think one of the teams in the top 10 will take a defenceman. We will have to wait and see if it's David Reinbacher or Axel Sandin-Pellikka.
My guess is that they will pick 12th and they will select Dalibor Dvorský.
Let me know in the comments what you think about that!
I'd pick Reinbacher.
False. Unless someone from the coaching staff really likes him.
[Andre Tourigny (Arizona Coyotes), D.J. Smith (Ottawa Senators), Alex Tanguay (Coyotes)]
That wraps up another Monday Mailbag here at CanucksArmy. Now, go out and grab your four-leaf clovers, lucky horseshoes, ladybugs, number sevens, rabbit feet, coins, bamboo, acorns, wishbones or koi fish and get set up for the draft lottery!
I'll be live on the
CanucksArmy Youtube
page beginning at 4:45 PM to react to the results alongside David Quadrelli.
Come hang out with us!
Have a great week, everyone!