Lukas Jasek has become a "checked box" player for his coach down in Utica. Here's what it means for the Canucks
Through adversity, the Utica Comets have kicked off their AHL season and one player is drawing glowing reviews from head coach Trent Cull.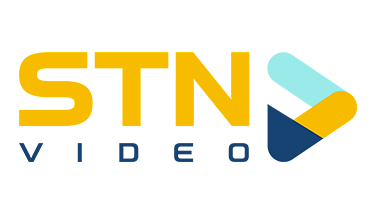 Drafted in the sixth round of the 2015 NHL Entry Draft, Lukas Jasek has been a long-term project pick for the Vancouver Canucks.
After coming over to North America for a seven-game run with the Comets at the end of the 2017-18 season, Jasek now comes into his third full year with the Canucks' minor league affiliate. He is playing on both special teams units, has been playing at a point per game rate, and has now taken on being a full-time centre in the AHL.
The transition to centre has been a three-year process. He began seeing minutes as a centre early on in his time as a Comet. His coach Trent Cull remembered asking a lot of Jasek in his first AHL season, "
I guess it was Lukas' first full year and we had six or seven rookies forwards and it was a tough year," said Cull.
"There was not much insulation for those young guys and all those guys were at different peaks or non-peaks. With Lukas, we had him on the wall [playing winger]. He could skate well and we always knew he can make some plays but just couldn't find that comfort. Then I thought we started to see that comfort last year and what ended up happening is we ended up making a move to centre. He said he had played centre in the past, back home and so that's where I felt like it was a better niche for him, and then also for our group because we didn't have many natural centremen. So, he's done a good job."
One of the positive storylines for the Comets has been Jasek's play this season. He has always been a great skater, but this season he is looking like he understands his role as a centre in the North American game. He is also a crucial piece to both special teams groups.
Jasek has one power play goal on the season and has been a dominant force for the second unit, which has looked excellent over the past two weeks. He plays in the bumper position and shows poise with the puck even with defenders in his area. Jasek has been doing a great job of extending offensive zone time by chasing down loose pucks and forechecking penalty killers like a bat out of hell.
The second unit relies on slot shots from Jasek and right side rips from Carson Focht. The unit is very confident in Jonah Gadjovich as a net-front presence so they are constantly funnelling pucks and bodies to the net. You can see Jasek as one of those funnelling bodies in this clip as he tips in a point shot to score his only goal of the season.
He is not only being trusted as a power play contributor but is not one of the most used penalty-killing forwards for the Comets this season.
"Most nights Lukas is leading our team in ice time as a forward," said Cull. "He plays both special teams, and I just had a chat with Lukas on Tuesday and we talked about a small thing about some PK. I just said 'Lukas, I think you're doing a great job.' He's become a checked box for me. He's a skilled player who plays at a high pace, and he makes other guys around him better. The thing is, his game is quiet, you have to watch Lukas play. He's not going to overwhelm you or be over flashy but I've just liked his evolution. I like how his consistency has become one of his greatest assets game in and game out."
One spot where he has definitely earned his coach's respect is in the faceoff dot. From the eye test, Jasek appears to be the Comets' best faceoff man early on this season and that's a big reason why he is trusted to be the first centre on the ice for a penalty kill.
He's been a long-term project, but I don't think I'm alone in saying that he could be the Canucks' most NHL-ready centre prospect in the system right now. He is showing night in and night out that he can not only hang with but excel against AHL competition. He has the pace to keep up with the NHL game and does a fine job as a centre defensively.
Add in the ability to contribute as a penalty killer, and you are looking at a player who could help the Canucks' fourth line and bring some youthful jump to a fourth line that just looks its age with Jay Beagle as its centre. We still have a lot of games left in the Canucks' season, but with a two-week quarantine, Lukas Jasek may need to get a call sooner than later if the Canucks want to see him in a fourth-line role this season.
I think Marc Michaelis should get the first shot, as he earned that in training camp, and Tyler Graovac likely gets a run before Jasek as well. The only thing I'm saying is that Jasek's name should not just be forgotten about just because he is down on the other side of the border.
This kid has looked good enough to stick out for the Comets this season. As Trent Cull said, he's a "checked box" type of player where he does a lot of things right on a nightly basis. That should be rewarded for a guy who has been a part of this organization for five years.
We will just have to wait and see if the Canucks decide to give some of their budding prospects a chance to play in the NHL once they are eliminated from playoff contention.
That day is, unfortunately, coming soon.