'I had to learn how to be that guy again': Power forward Jonah Gadjovich scored his way into his upcoming NHL debut
Photo credit:Alex Cooper / Utica Observer-Dispatch
By now, many of you know about what Jonah Gadjovich has been doing at the AHL level this season.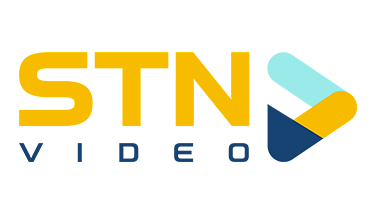 He has 15 goals in 19 games and has been a menace for opposing goaltenders with the way that he made the crease his home.
Now we are in the final stretch of the Vancouver Canucks' season and those 15 goals are behind him as Gadjovich waits in Winnipeg, eagerly awaiting the end of his seven-day quarantine and the arrival of the Canucks for their back-to-back games against the Jets on Monday and Tuesday.
Simply put, he's earned this NHL opportunity.
Gadjovich came into this season after a long offseason of hard work. He was in the gym at least five times a week and wanted to come into this season bigger and stronger so that he could dominate the net front.
He has absolutely done that this season.
"Overall, I feel better mentally and physically," said Gadjovich. "I feel more confident, I feel like I'm getting to pucks first this year, more often than I was before. I feel stronger on pucks, I feel stronger in front of the net, I feel like my hands are better in front of the net, I just feel like I have overall just improved my game. I think that for me it's just about being confident and playing with that edge. I'm just trying to do my job."
His career-high in goals goes well with his career-high confidence that he has received from an offseason of paying more attention to his diet and being a monster in the weight room.
The offseason motivation was easy to find for Gadjovich who has always said that he is confident that he can play in the NHL. He knew that he had a chance to be one of the leaders on the ice for the Utica Comets this season and craved that opportunity.
"That's what I've wanted for the past three years. I've wanted to be the guy," said Gadjovich. "I want to be the guy that's out there at the end of the game, I want to be the guy that's relied upon to help drive the team like I was at Owen Sound. Coming into Utica, my first two years, I wasn't being that guy anymore so I had to learn. I had to learn how to be that guy again."
This season, being "the guy" meant he had to play top-line minutes at the AHL level and be an offensive contributor. He got his shot as a top line AHL player this season and ran sprinted with the opportunity.
If you've read any of my articles that involve Gadjovich, you know that his work around the net is elite. He is quick to pucks, he can deflect shots or passes and simply will not be pushed out of the high danger scoring areas. It's what he has done all his life. They say it takes 10,000 hours to master a skill, Gadjovich looks like he is ahead of schedule on that or potentially has, in fact, spent 10,000 hours around the crease banging rubber into twine.
After a couple of injury-riddled seasons, Gadjovich now finds himself with 100 AHL games under his belt. He always knew that this type of season was possible for him but did have some dark times and worried that his dream of playing hockey in the NHL was not going to come true.
"There were definitely a ton of tough times," said Gadjovich. "Being scratched, getting injured, whatever it was, I just wanted to always be in the lineup. When I wasn't playing the minutes that I wanted to be playing, it was tough. It was really tough. The biggest thing for me is I never doubted myself. I know I'm going to get to the NHL, I don't doubt my abilities, I don't doubt my work ethic and the biggest thing for me is the support from my family and friends. They were the ones that kind of kept me going through the tough times, whenever I needed a little push, they were always there to get me through it and, you know, they contributed to all my success and I just can't thank them enough."
Gadjovich's first point of contact to vent and talk through the dark days has been his fiancée.
"She's been just amazing, she's been with me in Utica the past three years and, there were days where I'd come home and I'd be super upset because I got benched or I wasn't in the lineup and it's not easy. To have someone like that to come home to and, you know, I can just kind of forget about hockey for a night or for a day and she helped take my mind off of it, she's been amazing to help motivate me to be better."
Obviously his scoring success has been the driving factor for the call-up to the NHL but the exciting thing about Gadjovich being in the Canucks' lineup is that he brings an element to a roster that this Canucks team lacks. Gadjovich is a big, strong tough guy. He's a gentleman off the ice but a warrior on the ice. He prides himself on being there for his teammates and with so much talk about players having to police the game right now, Gadjovich seems like the right guy to punch a guy like Tom Wilson in the mouth if he steps out of line.
"I honestly think it's just instincts," said Gadjovich when asked about sticking up for his teammates. "I remember my second game in the OHL, I was 15-years-old, I'm on the ice and (Petrus) Palmu gets drilled from behind right beside me. I turned around, my gloves are off and I'm fighting a 20-year-old. I didn't even think, I was just skating to the penalty box when I realized 'oh, I just got into my first ever fight.' I didn't even think about it, it just happens. Sticking up for my teammates is just something that I'm always willing to do."
He isn't going to change anything about his game when he gets to the NHL. Gadjovich knows his strengths and knows the role that he can help fill for the Canucks.
"That's what got me a call-up. I'm not going to try to change my game. I'm going to play to my strengths. Going to the net hard, that's my game. I think I have a good skill set, a good knack for scoring there. So I'm just gonna try to keep that up and if I keep going to the net hard, you know pucks are bound to go in."
Gadjovich is now out of his seven-day quarantine in Winnipeg and can join the team for Monday's morning skate.
With back-to-back games, the Canucks may want to get him a day on the ice before throwing him into game action. No matter the case, Gadjovich has done more than enough to earn a look at the NHL level, and it's not going to take long to see if he fits in. He hits, he scores, and he is willing to do anything for the betterment of his teammates.
The question has always been skating with Gadjovich. His reaction time and quick decision making skills have been the biggest improvement that I have seen this season compared to his previous two in Utica. Getting a look at how he matches up against NHL competition will give him a great layout for what he needs to work on this offseason to come into camp and battle for an NHL job at the beginning of the 2021 season.
His time has now come to prove himself and he will do whatever he needs to do to stick with the Canucks.
If he hits his potential, he adds toughness and sneaky scoring ability to the Canucks' bottom-six for years to come. He's a throwback player who plays with a chip on his shoulder.
It's time to see what he's got.