Jim Benning speaks about the Olli Juolevi trade and the decision to waive Travis Hamonic
Photo credit:Bob Frid-USA TODAY Sports
Vancouver Canucks general manager Jim Benning spoke to media yesterday, and touched on a number of pressing topics.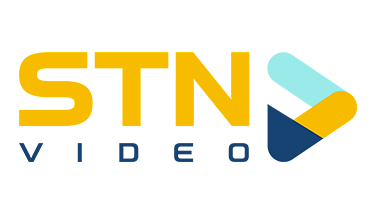 Perhaps the biggest story from the Canucks' long weekend of moves and roster decisions, Benning spoke about the trade that sent Olli Juolevi to Florida right off the bat.
The Juolevi trade
"Olli's a good kid," said Benning. "We had some guys come into camp
that I thought had good camps that deserve to play, so it was a decision kind of we made as an organization."
"I think in doing that move, in Juho we get a big centre iceman that can skate and kill penalties for us. He can help us out, whether he's playing on the third line or fourth line, he's versatile he can play centre or the wing and can kill penalties."
The player Benning is referring to — Juho Lammikko — is a 6'2 forward who tallied four goals and one assist through 44 games with the Panthers last season.
The combination of the trade, along with J.T. Miller taking line rushes at left wing for the first time since training camp began, suggests that the Canucks feel Lammikko can step in right away and play as their fourth-line centre while they await Brandon Sutter's return.
"We got a player that can step in now and help our group, and with Noah, we're getting a former first round pick that's had some tough luck with injuries the last couple of years. He's from here and around here, he's coming back home — he's excited to come here and keep developing and we'll see where it ends up."
Noah Julssen, who the Montreal Canadiens selected 26th overall in 2015, has had all sorts of injury problems over the years, and has faced issues with
mysterious migraines and headaches
over the past few seasons.
He was once a big and steady two-way defenceman but at this point, just needs to stay healthy if he wants to get his career back on track.
He'll look to do just that in Abbotsford with friends and family close by.
Hamonic's status
Jim Benning wouldn't shed much further light on Travis Hamonic's "personal matter" as the club has called it that has kept him away since the start of training camp.
Benning was asked specifically about the club's decision to put Hamonic on waivers.
"
We needed to do that to carve out a roster spot for ourselves. We're going on the road for six games," said Benning. "And so with Travis going on waivers, he's cleared waivers now, it just buys us more time. We save money on the cap, and we get a roster spot to get through the trip. He's still working through some personal matters, and we're going to loan him to Abbotsford and once he has the personal matters all cleared up and he comes in, he can start skating with them and be ready to join the team when we get back."
Benning added that he expects Hamonic to report to Abbotsford, but doesn't know when exactly that will be.
After signing up for a free account, we're going to give you a bunch of boxes with player names and you're going to pick a name from each box until you've put together a super crew that you think can contend for a NationDrafts championship. Seems easy, right? It is easy and that's not just because you're wicked smaht. 
Sign up for FREE right here
.