Hoglander continues to impress while Schmidt and Boeser shine on day two of Canucks training camp
The Vancouver Canucks were back on the ice Tuesday morning to continue on with their 2021 training camp.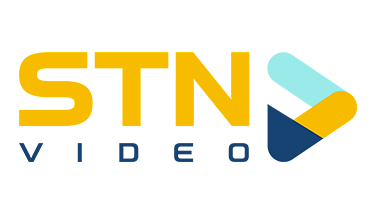 The split squads' schedules were swapped as we saw "Group B" take to the ice at 10:30.
First Group
The first group at Tuesday skate had: Baertschi, Bailey, Chatfield, Demko, Eliot, Gaudette, Hawryluk, Hoglander, Horvat, Hughes, Juolevi, Kielly, Lind, MacEwen, Michaelis, Myers, Pearson, Rafferty, Roussel and Teves.
Can you recite all their first names without googling it?
Once again Nils Hoglander was featured as the right-winger on a line with Bo Horvat and Tanner Pearson. Hoglander looked great on day one as he has fresh legs from playing one-third of an SHL season at the end of 2020. He was pinned into some tough battles against much bigger players like Tyler Myers and Zack Macewen in some board battle drills. Hoglander held his own and had the coaching staff cheering for him when he would make a play to retrieve the puck from the boards.
Travis Green told the media that we could read into his lines a bit more than a usual non-COVID training camp as the Canucks will not be playing any preseason games. If what Green says is true, then we should start to really believe that Hoglander could start in the Canucks' top-six group on opening night.
Hoglander has looked the part of an NHL player. His skating speed and passing ability look to be better than most of, if not all the players on the ice. Every pass he makes is right where it needs to be and his wrist shot is exploding off his stick.
Seeing him be great on the smaller North American ice is no shocker, as the 15-foot narrower ice than what he was used to in the SHL seems to boost his quickness and helps showcase how skilled he is with his quick decision-making.
Once again we saw the potential third line of Antoine Roussel, Adam Gaudette, and Zack MacEwen play together. This trio has looked to have a nice mix of speed, size, and skill. All three of the players have something different to prove at this camp and each has looked fine but not stood out in a positive or negative way.
There hasn't been a lot of talk about Quinn Hughes early in this camp but I just want it to be out there that he has looked great. His active stick while defending has torn apart so many drills as he poke checks the puck into the corners, ruining the forwards' chances of getting to the net.
Hughes has been paired up with Jalen Chatfield over the first two days of camp and with that logic, it seems as though we could potentially see a pairing of Hughes and Travis Hamonic once he clears his seven-day quarantine.
There was still some offensive pop from Hughes on day two but the biggest strength of his two practice sessions has been his ability to defend the rush.
Tyler Myers had some highlight-reel moves in the first practice as well, including when he danced around Olli Juolevi a couple of times. Myers had the rest of the team fired up as they watched the big guy dangle the puck around the ice.
Surprise Scrimmage!
After the ice was worked on, everyone in attendance was surprised to see a full 25-minute scrimmage between the two groups.
Jake Virtanen was the first to light the lamp in the scrimmage.
Hughes sent Horvat in on a breakaway but was denied by Holtby, giving my "H" key a real workout.
Brock Boeser went on to score two goals in the scrimmage, here's the first one:
The second Boeser goal had every media member's attention. It was the first Pettersson line vs Horvat line shift that we saw and it resulted in another nice goal for Boeser after a nifty backhand pass from Nate Schmidt.
Marc Michaelis scored a nice goal on a partial breakaway where he made a move to the backhand, and it made a lot of people's heads turn. Michaelis has been relatively quiet in this camp but seems to be able to keep up with the AHL/NHL wingers on his side.
It was good for him to get a goal in the scrimmage.
Jack Rathbone continues to impress as he looked dangerous in the offensive zone. Rathbone is playing with some confidence and is willing his way onto the opening night roster with his performances at the first two days of camp.
I'd say there were a few standouts from the scrimmage but let's remember that this is just that: a scrimmage.
Nate Schmidt and Jack Rathbone both looked good, they jumped into offensive situations. They were able to generate a lot of scoring chances once they had the puck on their sticks in the offensive zone.
The Lotto Line scored three goals including two on back-to-back shifts. They looked excellent and Brock Boeser was flying out there.
After the 25 minutes or so of play, the ice was cleaned, and "Group A" was to take the ice for their practice.
Second Group
At around 12:45, "Group A" took to the ice for their practice.
The second group had: Beagle, Benn, Boeser, Brisebois, DiPietro, Eriksson, Edler, Gadjovich, Graovac, Holtby, Lockwood, Miller, Motte, Pettersson, Rathbone, Sautner, Schmidt, Sutter, Virtanen, and Woo.
The first thing that was noticeable from the second practice was Tyler Motte's green jersey.
Motte would end up competing in some board battle drills later in the practice and Travis Green confirmed that it was not a non-contact jersey. The green jersey was just in case they moved Motte around to other lines.
After the scrimmage, it was almost tough to really take a lot of information in from the practice. They ran through the same drills as the first group but seemed to have a shorter practice.
Neither group had any form of conditioning today aside from a punishment skate for the losing squad of the scrimmage.
Schmidt continued to skate with Alex Edler on a pairing that is looking more and more likely to start the season together.
The Lotto Line skated together again and looked like they had some jump on Tuesday. Brock Boeser and Elias Pettersson lined up against each other in a ton of drills and gave serious effort in board battles. I missed the video on the first three but here is the third time they lined up in the corner dig drill.
At the end of the second group's practice, we could hear Head Coach Travis Green say that there would be a morning skate followed by a simulated game on Wednesday night.
It was great to see the scrimmage today. Nobody in the press box saw that coming and it brought the most competitive hockey we've seen up to this point in the 2021 season. With a simulated game on Wednesday night, we should have even more game action to breakdown and should keep our eyes on line combinations and defence pairings.
Thanks for coming by for another recap of Canucks training camp! See you tomorrow with a full recap of the first game-day simulation!