The eye to analytics in Abbotsford: How head coach Trent Cull has been using advanced stats combined with video for 15 years
With modern advances in the sport of hockey, analytics and advanced statistics have become a great tool and resource for coaches and players.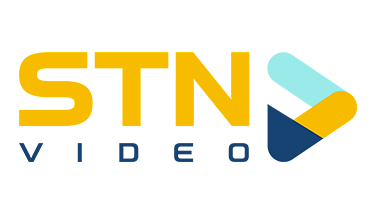 This is nothing new to Abbotsford Canucks head coach Trent Cull, who has been using some form of analytics over the past 15 years.
"I remember doing things with two video decks on top of each other when I started," said Cull as he laughed about the old days. "I was the guy with an Apple computer in 2006 cutting video and tracking different things about the special teams' units."
Cull spoke about the evolution of analytics and how in the mid-2000s, there just wasn't a lot of time or effort spent on looking into how you could improve through numbers.
It's been a long road that felt slow for a while but Cull has seen the importance of using analytics in his coaching throughout the years.
"It was quietly beginning to come into the conversation when I began coaching in the mid-2000s," said Cull.
"Now, it's everywhere and it happened quick. We have a measure and we have a bunch of things that it consists of. We have measures of our team but we also have measures about each player. It's something that we've applied for the five years that I've been with the organization. We have transferred that over to our new video coach, and he's been keeping those measured numbers and bringing us a lot of things that we look at. He has an analytics background, which is great, we are constantly talking about things like shot areas, shot trends, shot effectiveness, how and where we are getting most of our dangerous five-on-five shots from and from that which shot attempts are acceptable and which should be talked about with players."
Cull has been a professional coach since the 2006-07 season when he joined the Syracuse Crunch as an assistant coach. He has always had the support of the analytics community because it was part of his duties when he was an assistant coach. Not every stat is going to be told to the players but Cull looks at numbers and trends that he believes can easily be taught to his players.
"I try to be the link between the analytics department and the players. I want to decide how much and what kind of advice we are giving them. We're trying to give them pieces of it that can affect them in the right way and that they can easily digest to modify and hopefully make changes in the game. It's important whether it matches with your eye test. Not every analytic is correct every time but not every eye test is correct either. I appreciate a measure that makes you think about other things. We try not to have the obscure ones, but instead, use numbers that we think help us teach and coach."
The Abbotsford Canucks' video and analytics specialist is Ian Beckenstein. He has worked with the IIHF at the World Championships and World Juniors as well as spent time with the Laval Rocket of the AHL before landing in Abbotsford to work with the Canucks. Beckenstein is the man who evaluates video and analytics for the organization. He was hired in July to come in and support the coaching staff in Utica.
After the move from Utica to Abbotsford, Cull has been impressed with the help from the Vancouver Canucks' organization about how they are attempting to lend extra help to the AHL team now that they are closer to home base.
"Yeah, there's more of it there," said Cull when asked if the move to Abbotsford has brought more involvement from the NHL team when it comes to analytic and video work. "We haven't had as much in the past. It's certainly helping you refine what we're looking for. You want to make sure that you're not just going down a rabbit hole of video or analytics and getting lost on things that don't help you. It's been a good relationship here in Abbotsford."
Analytics is definitely useful but the big part is finding out how it can help you moving forward. That's where you need to find the balance between using analytics and the eye test (putting in the work with video).
The Abbotsford Canucks are lucky to have a bright mind behind the scenes with Beckenstein, who is getting very positive reviews from people in and around the organization. He is helping Cull find that balance of what to coach into his players, what to teach away from the rink and what to ignore when it comes to some analytical numbers that appear funky at times.
"Analytics and the use of it is just like coaching for me," said Cull. "I don't get stuck on the one-offs. A lot of people love an obscure stat that might mean something. But I mean, I see some of those obscure advanced statistics and I think, 'I can't just give that stat to a player and expect a change,' I need to give players a combination of stats and video where we can positively affect our team. When it comes to analytics, I think it's important that it matches with your eye test and not every time your eye test is correct. But now, [with our video/analytics coach] there's also a measure that makes us think about other things. We try to not have the obscure little stats, but use statistics that we think help us be better."
Cull talked about their in-house analytical measuring being a tool that he can lean on and even more now that the team has boosted the department with the move close to the NHL team.
The Abbotsford Canucks are leaning on analytics more than they ever did back in Utica and the addition of smart minds like Beckenstein is a good step in the right direction when it comes to valuing AHL development. These types of additions to the staff can only help and it gives the coach another voice that he can trust and lean on with questions.