Some exciting news on the future of CanucksArmy, Daily Faceoff, and The Nation Network
On Tuesday afternoon's episode of the
Canucks Conversation podcast
, Nation Network CEO Jay Downton joined Chris Faber and I to reveal some exciting news regarding the future of the Nation Network and all of its sites, including CanucksArmy, but mainly
DailyFaceoff.com
.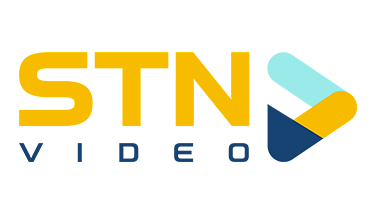 Altitude Investments, a local investment company based in Edmonton, is largely behind the exciting news.
"We walked them through what the vision of The Nation Network is, and they've agreed to come on board and help us," said Downton. "They're making an investment that's going to allow us to grow the network. Right now we're a bunch of team sites and a bunch of resource sites — we're not doing full NHL coverage. This is our chance to build an all-in NHL site that covers the entire league and helps us hire more content contributors to help create all that content that we need to be able to execute on a big strategy like that and allow us to build all the platforms."
This investment is going to allow The Nation Network to hire more full-time Canadian hockey journalists, and that is certainly a good thing for an industry where finding work seems daunting at the best of times.
"Our mission with Nation Network is to build a 360 NHL content strategy off of our big fantasy resource site, DailyFaceoff.com… The team sites are the foundation that have allowed us to get where we are. We've built strong, geo-targeted sites with awesome communities. Now we can provide a pathway to build a career with the team sites."
Starting next season, DailyFaceoff.com will be turning into a powerhouse site that covers the entire league from top to bottom, along with the same great fantasy and betting analysis you know and love.
Longtime readers of this site will remember the long list of people who have written for CanucksArmy and moved on to work in NHL hockey ops departments and into media roles with larger companies. Now, exceptional writers like them will have a pathway to a career laid out within the company.
But what does this mean for you, the readers at CanucksArmy?
Aside from the same great content continuing, the site itself will be getting a major design overhaul ahead of the 2021-22 season. You'll see fewer advertisements, experience less technical issues, and have a more overall friendly user experience.
This is an exciting time for all of us at The Nation Network, and we couldn't have done it without all of the support we get from our loyal readers.