CanucksArmy Presents: The Game Day feat. Canucks @ Leafs
Photo credit:Dan Hamilton-USA TODAY Sports
OPENING FACE/OFF
Putting together an IKEA dresser is about as frustrating as watching the Vancouver Canucks these days. Everything is in pieces, you're pretty sure it's being done wrong, and right when you think it's complete, you realize you put something on backward. We can all be thankful that there was a Super Bowl yesterday because Canucks fans definitely needed a distraction. Maybe you had sushi, maybe you made wings, ribs and that dip you brag to all your friends is a MUST for the big game or maybe you were crying pathetically into a pillow because the next time the Canucks play could be the last time the current team is intact.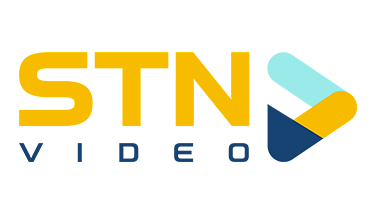 There isn't much hope for tonight's game. Expect the Leafs to once again control play, scoring opportunities, and our collective sanities. The Vancouver Canucks are in a world of hurt and the sad thing is, they don't know how to fix it.
Let's Do This!™
WHERE CAN I FIND THIS GAME?
TV: SNP / RADIO: SN 650 / PUCK DROP: 4:00 PM
LINEUPS
Does Jake Virtanen make it back into the lineup, is Zack MacEwen available, and does Loui Eriksson keep his spot for two straight games? What lineup gives you the confidence to expect a win? Who is the difference-maker right now? There are a lot of passengers on this team and they may say they're upset but it's worse than that.
Braden Holtby deserves a second shot at the Leafs. The team in front of him crapped the bed last time around.
Wayne Simmonds is out for a while as is Travis Dermott. Next man up.
Do the Leafs put in Frederik Andersen again or does Michael Hutchinson get a start because why not?
GAME NOTES, INTERESTING STATS, AND AUSTON MATTHEWS
Thankfully, Auston Matthews has taken over the controlling share of the Vancouver Canucks with his second dominant performance of the season. Matthews put four of his 10 goals past the Canucks. He should have new career highs by the end of the season. Seriously though, how is it THAT easy to score the goals he has scored against the Canucks? He's making Connor McDavid look "just pretty good".
Vancouver has given up the first goal inside of five minutes in three of the last four games. Starting the game down a goal that early isn't good for morale. Will the Canucks buck the trend and score first or at the very least keep the Leafs without a goal until at least halfway through the period? Maybe let's start with little requests and go from there?
We can joke about Matt Murray but Thatcher Demko has let in two fewer goals (30) than Murray while Braden Holtby has currently surrendered (27). Vancouver's defence is struggling and the goaltending is the end result. The term and money for Jacob Markstrom and Chris Tanev were rich but we may need to start thinking "was it really too much?"
Drake from State Farm DID look a lot like Jake from State Farm. I'll stand by that.
The Canucks don't play until Thursday after tonight. If you were to bet on them to pull out all the stops, this might be the game to do it. Every team has that next gear for one night. Heck, the Giants won the Super Bowl with Eli Manning, ELI MANNING! Nils Höglander is a guy that has impressed pretty much every game and a big game against the Leafs would take the spotlight off the rest of the struggling Canucks and focus on the good even if only for a night.
Paul Rudd as Patrick Mahomes? Please. Was Gene Shalit not available?
TWITTER TOLD YOU
It hurts more when it's 100% true:
MY 94 CENTS
If this team has quit on management, you'll know for sure tonight. I can't imagine that is something that happens but I also believed the Canucks couldn't suck this bad. I'm wrong every now and then, ask my wife.
I've liked the play of Brock Boeser and Tanner Pearson and I fully expect Elias Pettersson to shake off the funk soon. There are players on this team that are simply too good to be bad. Just need pucks on net, get it deep, be good in their own end, be hard on pucks, soft dumps, period at a time, these guys are good, it's the NHL, blah blah blah.
Just win. Please?
THE FINAL WORD
The Maple Leafs made their last two wins look effortless. Kevin Bieksa said on HNIC that the Canucks are a fun team to play against right now. That's the dagger right there. There was a time where the Canucks were a miserable team to play against, now they're just miserable.